Minister of Communications and Multimedia Dato Saifuddin Abdullah has issued a ministerial order to award 900MHz mobile spectrum to Altel Communications Sdn Bhd. The order was issued on 31st May 2021.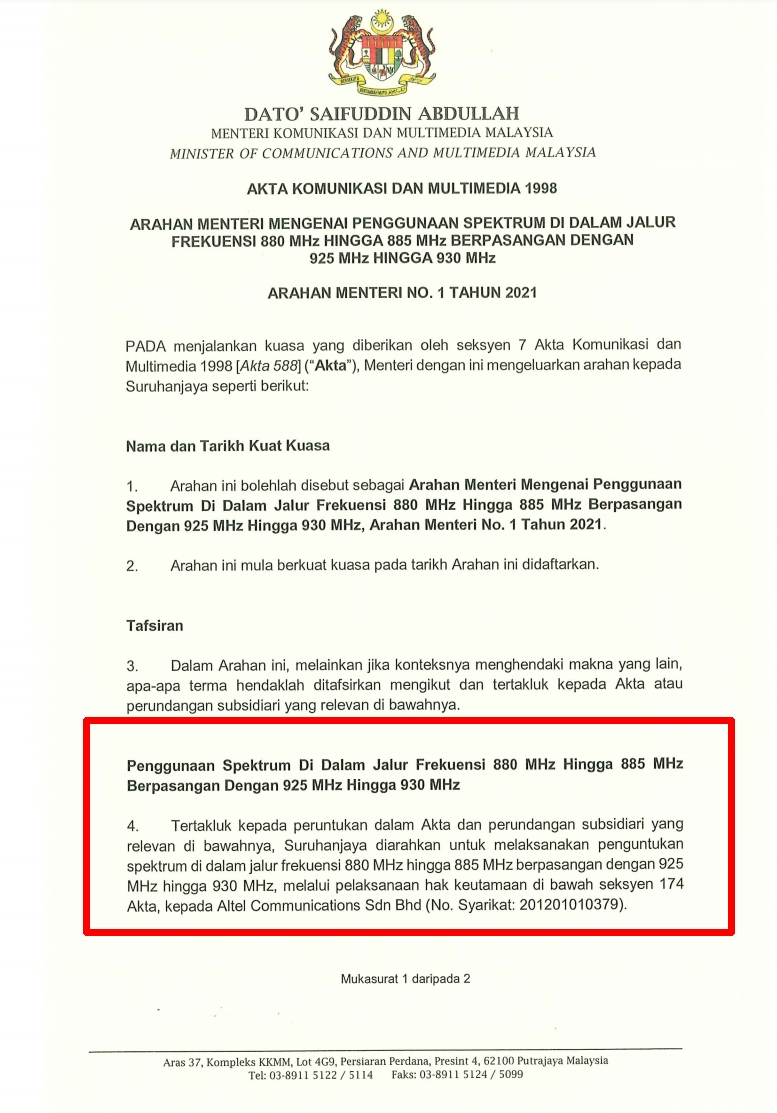 According to the letter, Altel will receive 10MHz (2x 5MHz) of the 900MHz band (800-885MHz and 925-930MHz). This is in addition to the 40MHz (2x 20MHz) that has been awarded for the 2600MHz spectrum.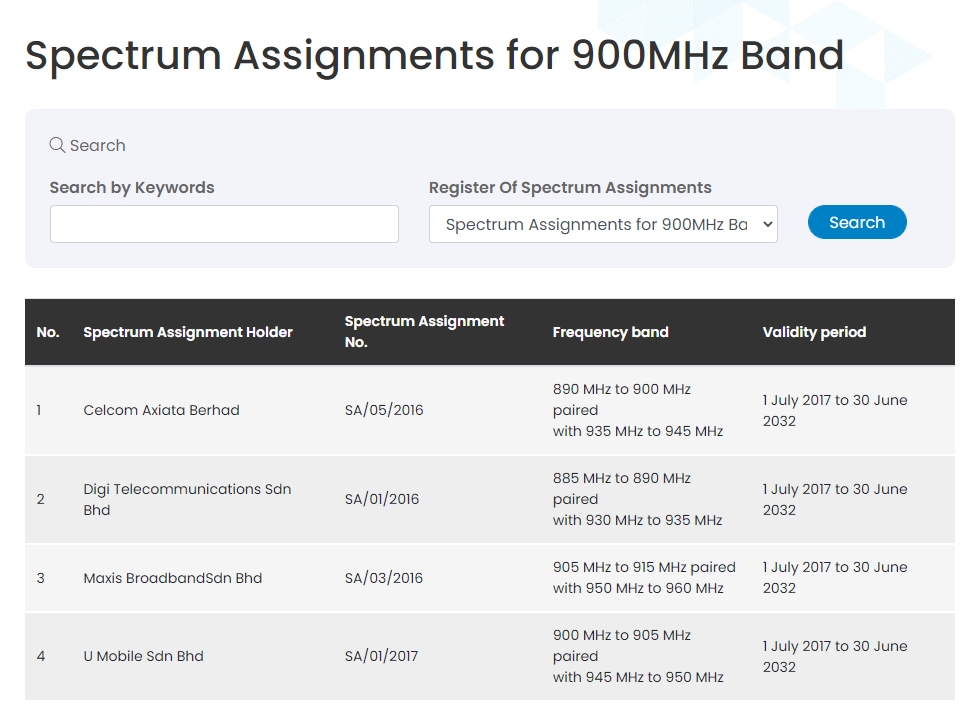 Prior to this, there are only four telcos that were assigned the 900MHz spectrum namely Celcom, Digi, Maxis and U Mobile. Both Celcom and Maxis were allocated with a total of 20MHz each, while the rest were given 10MHz each.
Under the JENDELA plan, all telcos have to improve their 4G coverage using their existing spectrum which includes 900MHz, 1800MHz, 2100MHz, 2300MHz and 2600MHz. Malaysia will be shutting down its 3G networks by the end of 2021 and Digital Nasional Berhad is expected to switch on 5G before the year is out.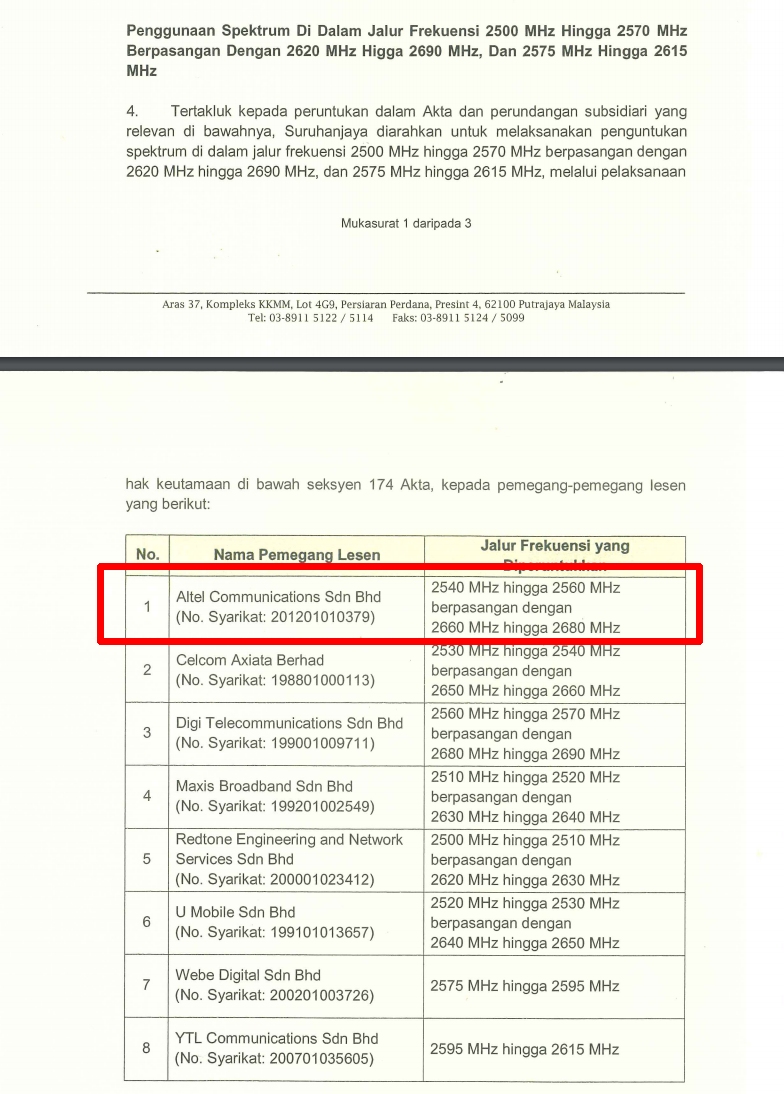 According to TheStar, the 2,600MHz spectrum holders were given a 5-year tenure extension. Altel currently holds the biggest block of 40MHz, while other telcos are holding 20MHz each.
It also reported that the newly awarded 900MHz block was previously allocated for the KL-Singapore high-speed rail but it is now assigned to Altel since the project was cancelled.
The move to use ministerial order to award spectrum to Altel is surprising as the same Minister was previously criticised for using the same approach to award the 700MHz spectrum. Eventually, he retracted the order on the basis of technical issues, law and the need for transparency.
Altel currently operates as a Mobile Virtual Network Operator and it leases its 2600MHz spectrum to both Celcom (20MHz) and Digi (20MHz).
[ SOURCE, IMAGE SOURCE ]
Related reading