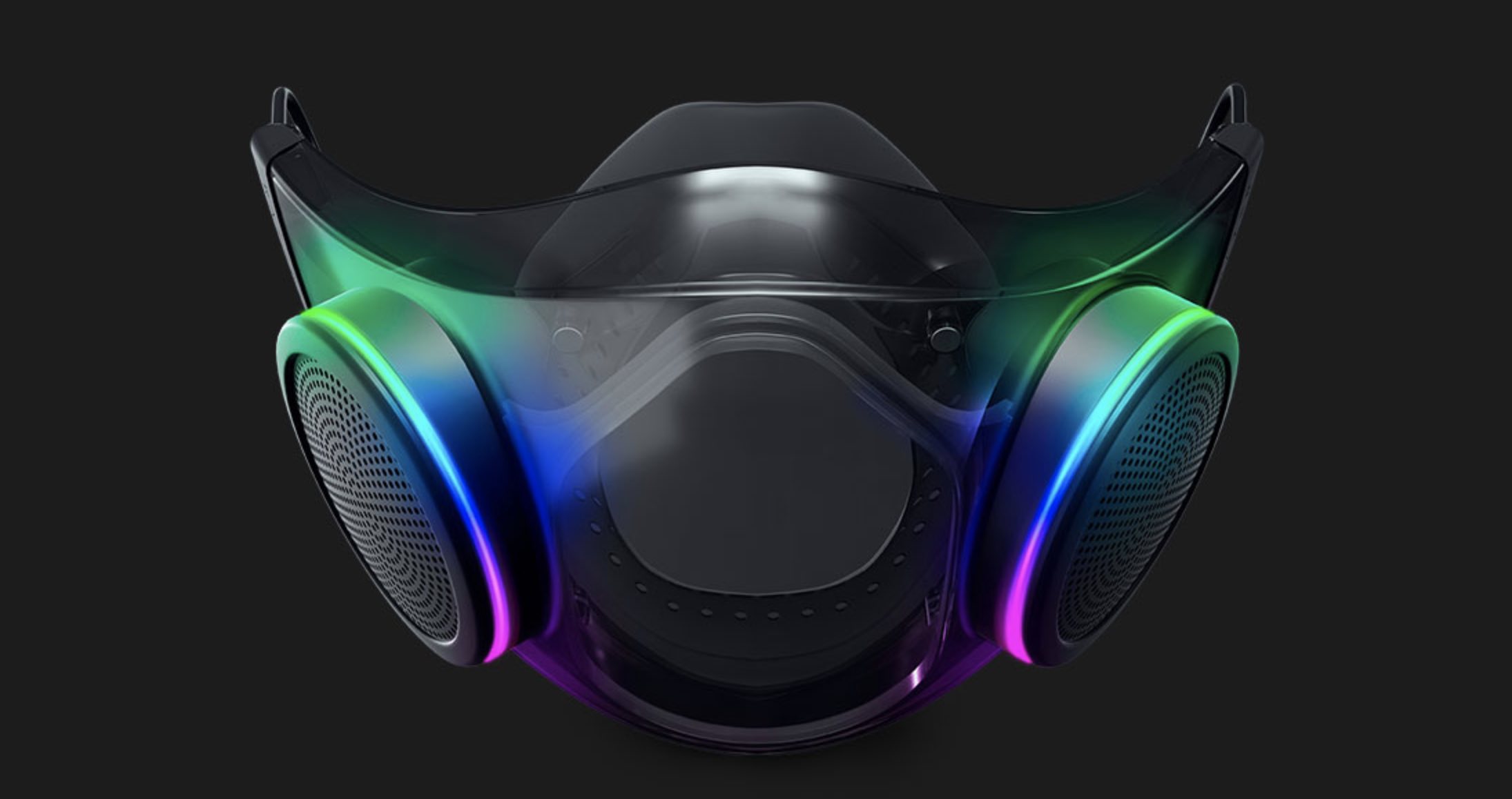 In an E3 keynote by Razer, they finally revealed that they will be selling their Project Hazel mask early in the fourth quarter of the year. The mask will be available exclusively on their website.
In January 2021, Razer announced Project Hazel as its latest concept product and also revealed its key features. The mask has almost a futuristic Immortan Joe-ish look to it with a transparent face cover that helps people who are hard of hearing to read your lips. The mask also includes interior lights, and a built-in microphone and speaker that amplifies your voice.
Other features they revealed in January include silicon-lining, adjustable ear loops, scratch-resistance, water-resistance, and that it comes in both black and white. On a practical level, Project Hazel would be a N95 medical-grade respirator that comes with detachable and rechargeable active ventilators and Smart Pods—which helps regulate airflow for optimal breathability.
Project Hazel updates
"We had resounding response from the community—every single one asking us to make Project Hazel a reality. And many of you had great ideas, ideas for features, features to remove. We've heard your feedback," said Razer CEO Min-Liang Tan in the keynote.
New updated features that Project Hazel would have are replaceable N95 filters, a more secure silicon face seal, anti-fog coating, and that the mask would have a lab-tested bacterial filtration efficiency (BFE) rating. Other "social" features like their clear transparent design and interior lighting that they have announced before are kept in.
The masks can be used "three times longer" and uses 80% less material waste than a single-use surgical mask. This means that they are still single-use masks, but at least they potentially last longer and won't harm the environment as much.
Razer also announced that you're able to try on the mask via augmented reality through an Instagram filter. Visit @razer on their Instagram, go to the filter section on their front page and pick out the Project Hazel filter. However, it might not work on some iPhones—including my iPhone 11 or this writer's iPhone 12 mini.
To be notified of the upcoming drops, you can sign up on their page. You can also watch Razer's E3 presentation on YouTube.
[ SOURCE, IMAGE SOURCE ]
Related reading