It's been quite a number of years since the Razer Blade 14 got a refresh, but Razer is now bringing back the smaller laptop, and they're going Team Red this time too.
Specs
With any performance machine, the first thing anyone's gonna look at is the hardware underneath, and it definitely has some impressive silicon in it. Packing an AMD Ryzen 9 5900HX underneath the sleek CNC aluminum chassis, it's an interesting choice by Razer seeing as this would be the first time they've gone an AMD CPU in their Razer Blade lineup.
They've also gone all out in the GPU department too, with the NVIDIA RTX 3000 Mobile series of graphics cards pushing out the frames. The base model has the RTX 3060, with RTX 3070 and RTX 3080 variants also available. However, regardless of the graphics card you opt to put in the Razer Blade 14, it'll only have a 100W TGP. It appears the limited TGP on the GPUs might be to handle the cooling requirements, seeing as you can't exactly pack a lot of heatpipes in it due to its size.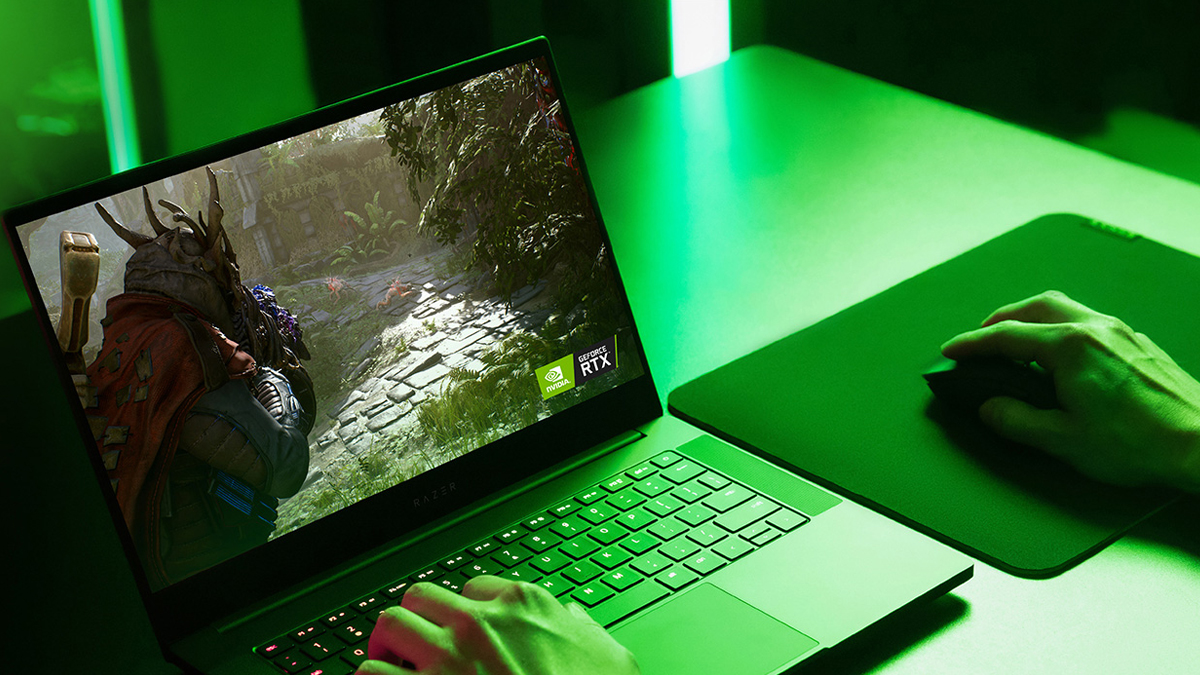 Despite that, the Razer Blade 14 looks set to be the new standard in ultraportable gaming, weighing in at just 1.78kg. It's also only 16.8mm thick, making it one of the smallest and thinnest 14-inch gaming laptops around. And speaking of that 14-inch display, you'll get either a 14-inch FHD 144Hz on the RTX 3060 models or QHD 165Hz display on the RTX 3070/3080 models. The QHD model covers 100% of the DCI-P3 colour gamut, with the FHD having a 100% sRGB colour gamut coverage. Both panel options will also support FreeSync Premium.
Other specs include 16GB of 3,200MHz RAM, 1TB of NVMe storage, and a 61.5WHr battery. Razer claims that the Razer Blade 14 will have up to 12 hours of battery life, which we can only assume doesn't include heavy gaming. There's also Razer Chroma RGB lighting on the keyboard of course, which the laptop also has a Microsoft Precision glass touchpad.
Being an AMD machine means it won't come with Thunderbolt ports. You will instead find 2x USB Type-C ports, 2x USB Type-A ports, 1x HDMI port, 1x Kensington lock and a 3.5mm audio jack.
Pricing and availability
The 2021 Razer Blade 14 may be the world's thinnest gaming laptop, but it's certainly not the cheapest; the top spec model is almost RM15,000, albeit that's based on their European prices.
On their EU store, they've listed the models with the following prices:
Razer Blade 14 – FHD 144Hz – RTX 3060 – €1,999.99 (~RM 9,976.48)

Razer Blade 14 – QHD 165Hz – RTX 3070 – €2,399.99 (~RM 11,971.79)

Razer Blade 14 – QHD 165Hz – RTX 3080 – €2,999.99 (~ RM 14,964.74)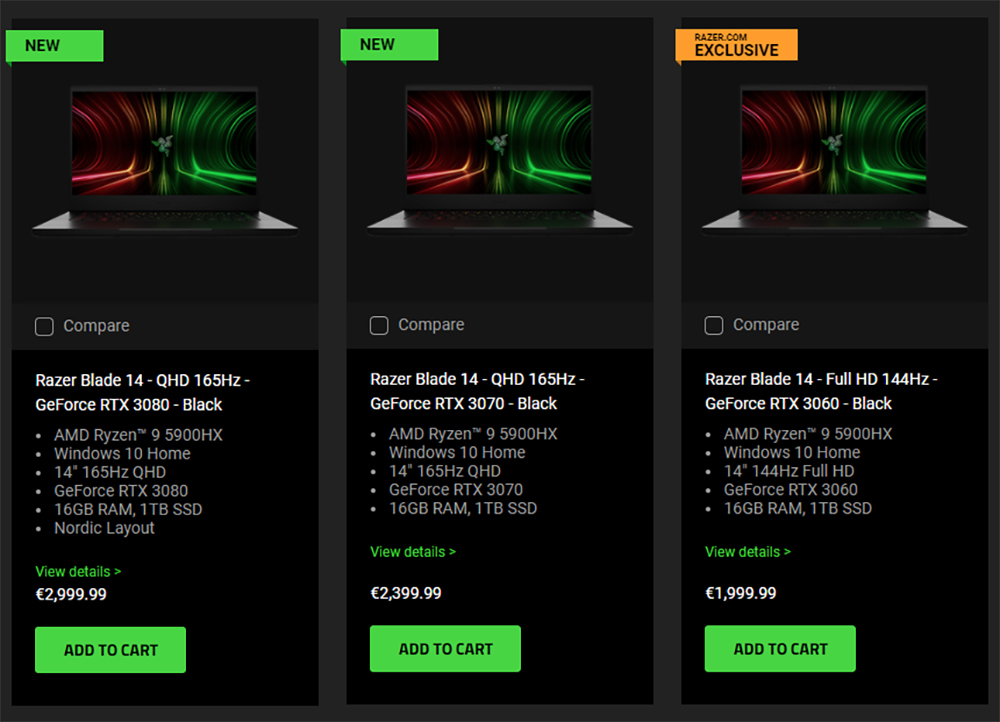 As for local pricing, there's no word just yet on when it'll be available for purchase in Malaysia. In the meantime though, you can visit its product page for more information.