This article is sponsored by Lenovo Malaysia
This is it — you've saved up for the past few months, and you finally have enough for a new gaming laptop. But how do you decide which one to get?
Well one obvious answer that many of you probably have is to "get the highest spec CPU/GPU you can afford". While that's not necessarily wrong, there's certainly a few more bits and bobs in a gaming laptop that can really make or break a good gaming experience on it. As such, we want to break down some of the key things about gaming laptops that people tend to miss out on, and compare them to a machine that we know does well in these areas — the Lenovo Legion 5 Pro.
For starters:
1. Cooling potential
If you've ever tried to play videogames on a thin-and-light, or perhaps you were in the Low Spec Gamer crowd for awhile, you'd know just how uncomfortably hot laptops can get. That's why most gaming laptops can be quite a bit thicker than your average ultraportable machine — all that heat has to go somewhere right?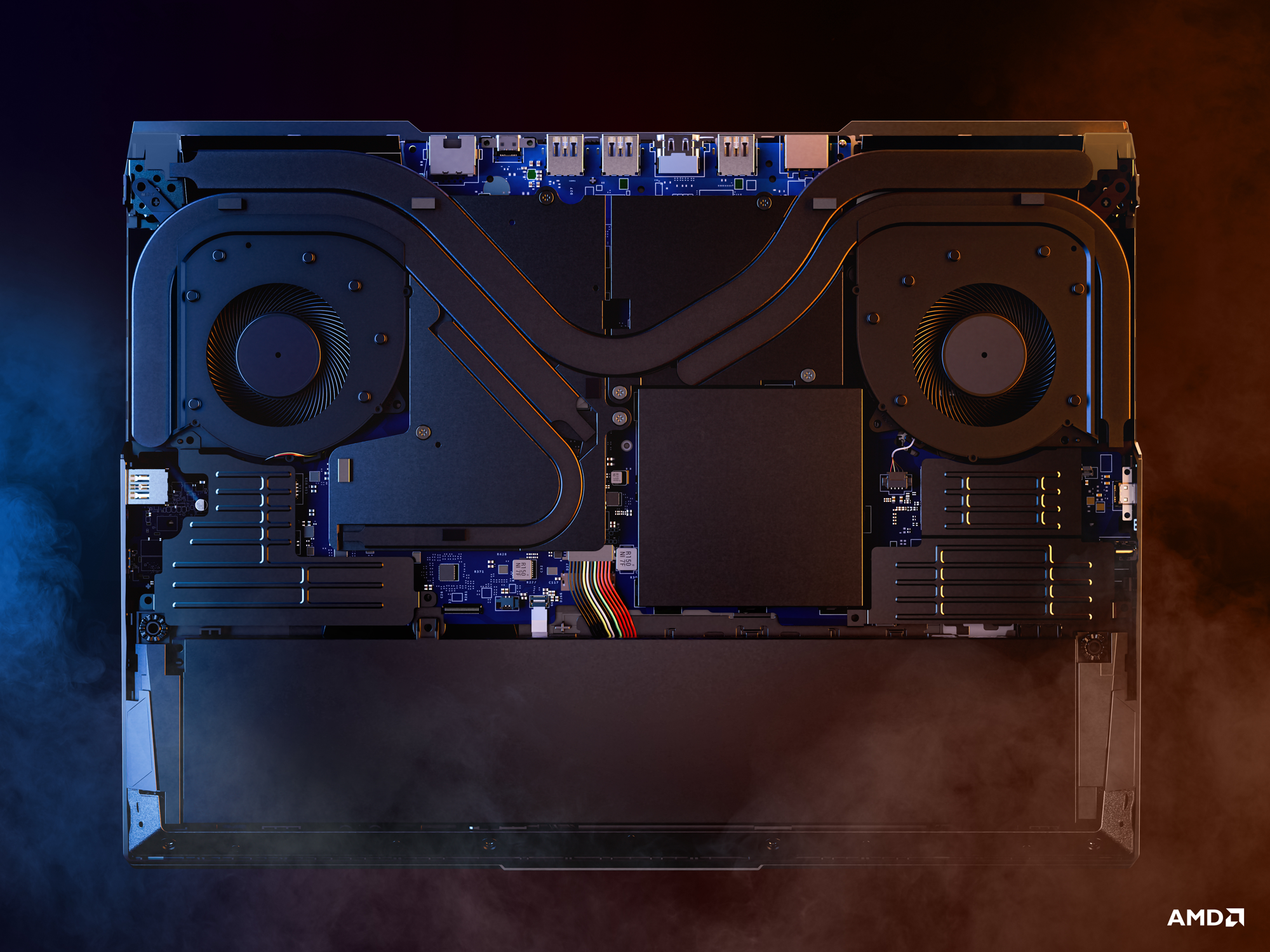 However, sometimes laptop manufacturers might opt to use some high spec CPUs or graphics cards in them as a key selling point, and in an effort to keep costs low cheap out on the heatsinks and cooling fans needed to maintain peak performance. You may not notice the issue with it when you're just on Microsoft Word or watching Netflix, but the issues might occur once you actually start playing videogames. Sometimes, the cheapest gaming laptop with that fancy flagship 8-core CPU in it might not be the deal you think it is.
Some of the common problems with gaming laptops that don't have adequate cooling for the silicon underneath include lower than expected performance, despite having the latest and greatest silicon. You might also find the laptop uncomfortably hot to use, while the cooling fans are pretty much running at 100% at just the main menu. The worst case scenario is perhaps having your CPU thermal throttle; to prevent itself getting any hotter, your CPU will have to lower its performance.
The Lenovo Legion 5 Pro however has been designed from the ground up to ensure that it has more than enough cooling potential despite coming with high performance AMD Ryzen Mobile processors and NVIDIA RTX 3000 series graphics cards in it. This is thanks to the new Legion ColdFront 3.0 cooling system it uses. It has a dual-fan configuration pulling cool air in and expelling hot air out in four different directions. ColdFront 3.0 also has a 'dual-burn feature' that pushes both the CPU and GPU to higher power levels together for even more frames.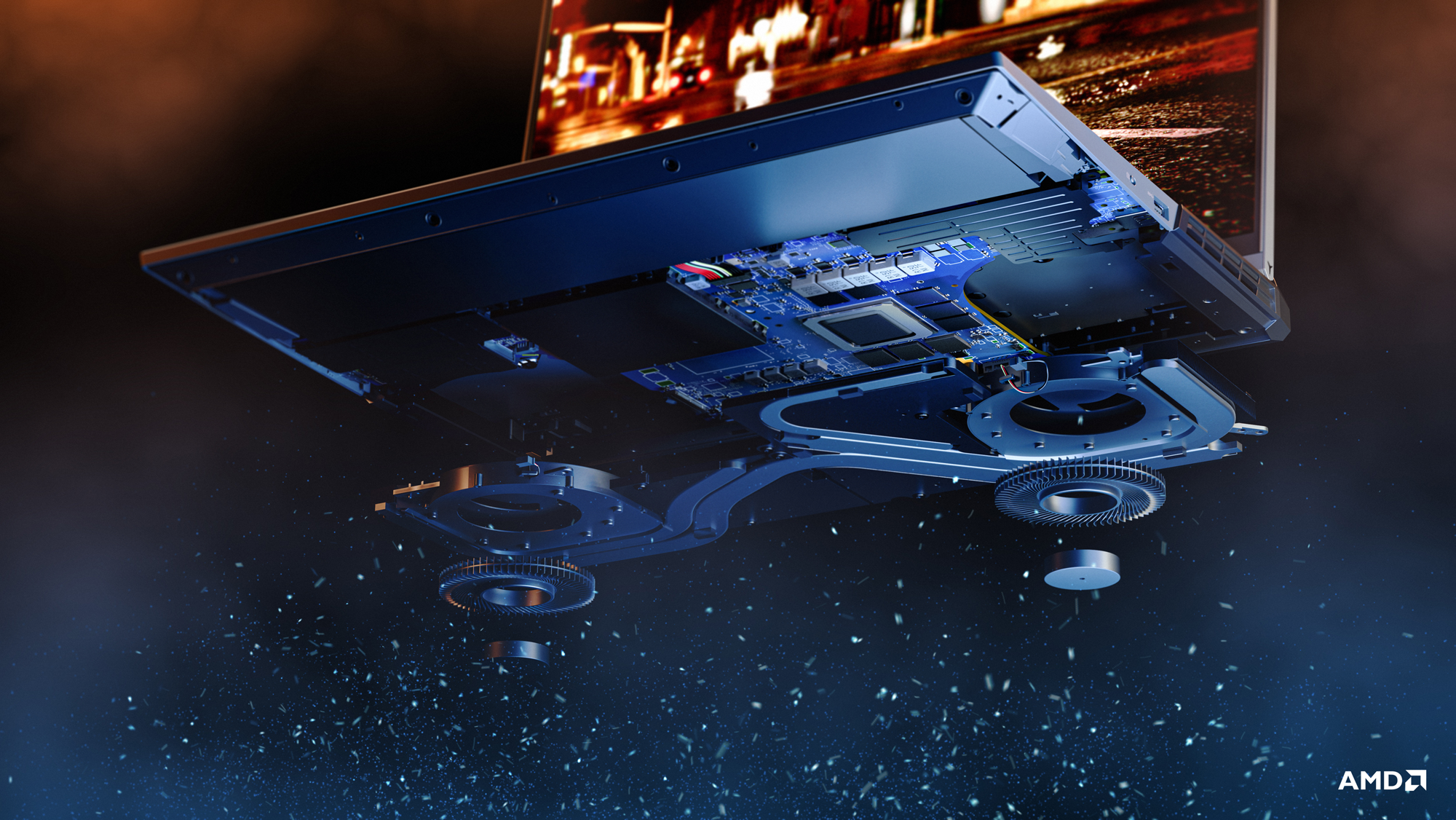 And for when you really need the extra power, ColdFront 3.0 comes with Lenovo Q Control 4.0, where users can have greater control over the laptop's fans using just the Fn+Q keys. Watching a movie while in the train? Quiet mode lowers CPU voltage and the fans, allowing for better battery life. About to have a long gaming session with the boys? Performance mode ups the fans along with CPU voltage, ensuring improved performance. For pretty much everything else, keeping it on balanced mode will have the Lenovo Legion 5 Pro automatically manage temperatures for you.
2. Aftersales support
Unless you're a big PC enthusiast, chances are you're never going to pop open the laptop if it ever needs troubleshooting. Indeed, if you're buying a ready built gaming machine, you'd expect to be able to play videogames without much fuss. That's why when buying your next gaming laptop, you might want to check out the aftersales support provided too.
Unfortunately, accidents and faults can occur. Maybe someone else used your laptop and changed the settings, and now you can't get it back to before. Sometimes your laptop may be overheating due to dust clogging up the fans. With gaming laptops costing quite a bit of money, it's understandable if you're going to want to be extra careful with your new gaming laptop.
As such, the aftersales support that comes with your purchase is sometimes just as important as the specs in your laptop. The ease of mind you will have knowing that you can get help super easily beats spending hours looking for a solution to your hardware troubles online. Lenovo knows this too, and so they're including the highest level of support for Legion 5 Pro users: Legion Ultimate Support.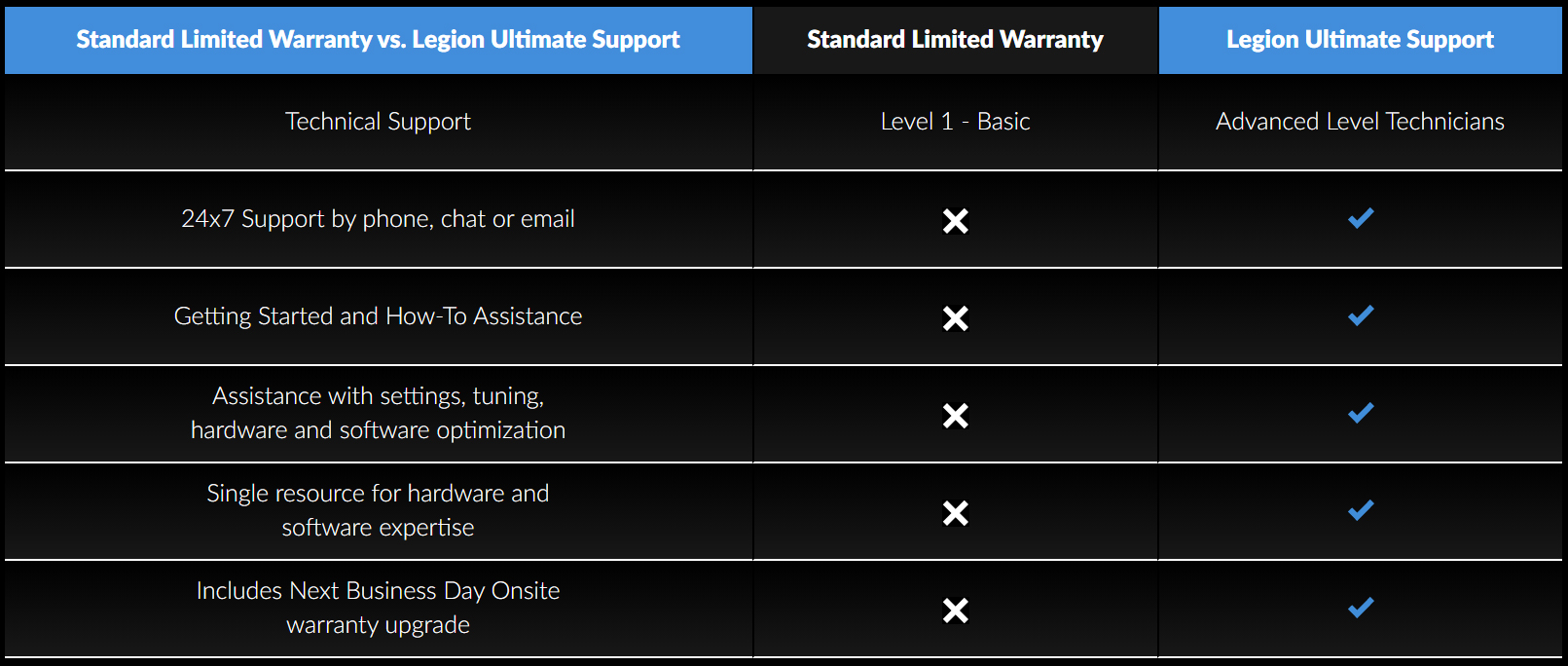 Legion Ultimate Support will be available for users 24/7 by either phone, email or chat, and their service technicians are gamers themselves so that they will know exactly what your issue might be. They can also give advice to help gamers optimise their settings for the games they play too. For more info on Legion Ultimate Support, you can head over to www.lenovo.com/my/en/legion-ultimate-support.
3. The audio and visual element
Beyond looking at just the numbers on the spec sheet, more often that not there's something quite crucial that people forget — the display and the speakers that come with it.
The display included with your gaming laptop is actually quite important, seeing as you can't just remove and replace that screen. Depending on your purpose, getting the right screen will improve your experience when using the machine a lot. Competitive gamers especially would want to look out for high refresh rate displays, while if you need the beefy hardware for video editing and multimedia work, colour accuracy should be what you're looking for.
Then there's also the matter of audio too. Traditionally, laptops have never been the best in this regard, often having tinny speakers that necessitate the use of headphones instead. If the speakers matter to you, apart from testing in-person you can also look for video reviews of the machines you're considering.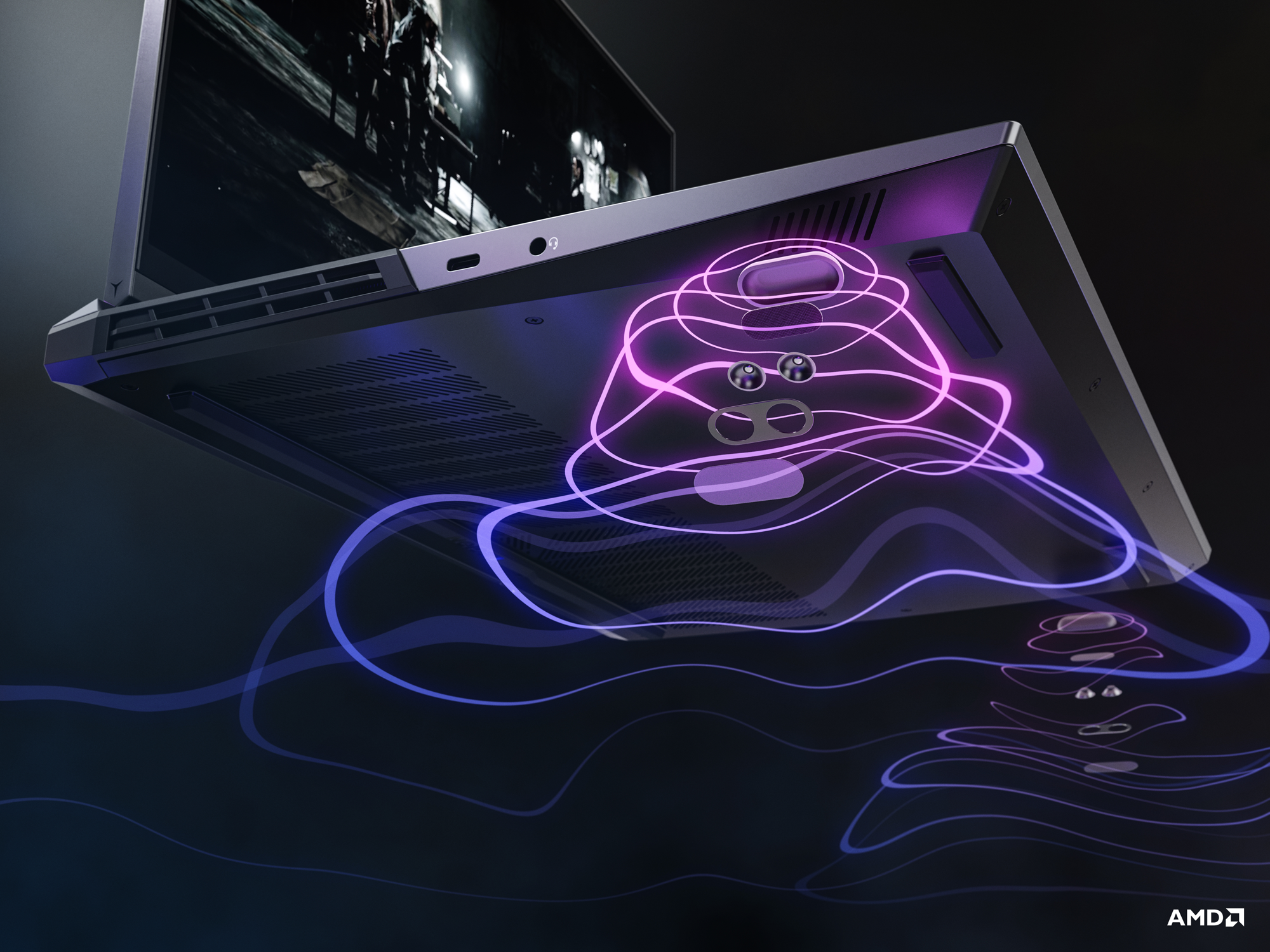 These days, gaming laptop speakers have gotten much better thankfully, and for the Lenovo Legion 5 Pro, it comes with Nahimic 3D Audio for Gamers. Nahimic 3D Audio features improved surround sound immersion, and has a wide array of customisations for gamers. It supports sound tracking, dual headphone sharing too.
The Lenovo Legion 5 Pro's display meanwhile is a 16-inch, 165Hz IPS display with a 2560×1600 resolution. The 16:10 resolution provides more screen real estate, meaning it's great for when you're both working and gaming. The 165Hz display meanwhile also ensures that it has more than enough headroom for the frames the NVIDIA RTX 3000 series GPUs can produce.
As for hardware specs, you can have up to an AMD Ryzen 7 5800H processor in it, as well as an NVIDIA RTX 3070 140W. Meanwhile, users can opt to have up to 32GB of DDR4-3200 RAM and up to 2x 1TB NVMe drives for storage. And of course, it will come with Windows 10 Home pre-installed for a hassle-free experience out of the box.
Other features of the Lenovo Legion 5 Pro include a huge 80W battery with Rapid Charge Pro that allows for a 50% charge in just half an hour. It also has the Legion TrueStrike keyboard with anti-ghosting and RGB backlighting included. The Legion 5 Pro now has a 23% larger trackpad too, following feedback from customers. There's also a HD webcam despite the thin bezels, with a switch to fully power off the camera when not needed.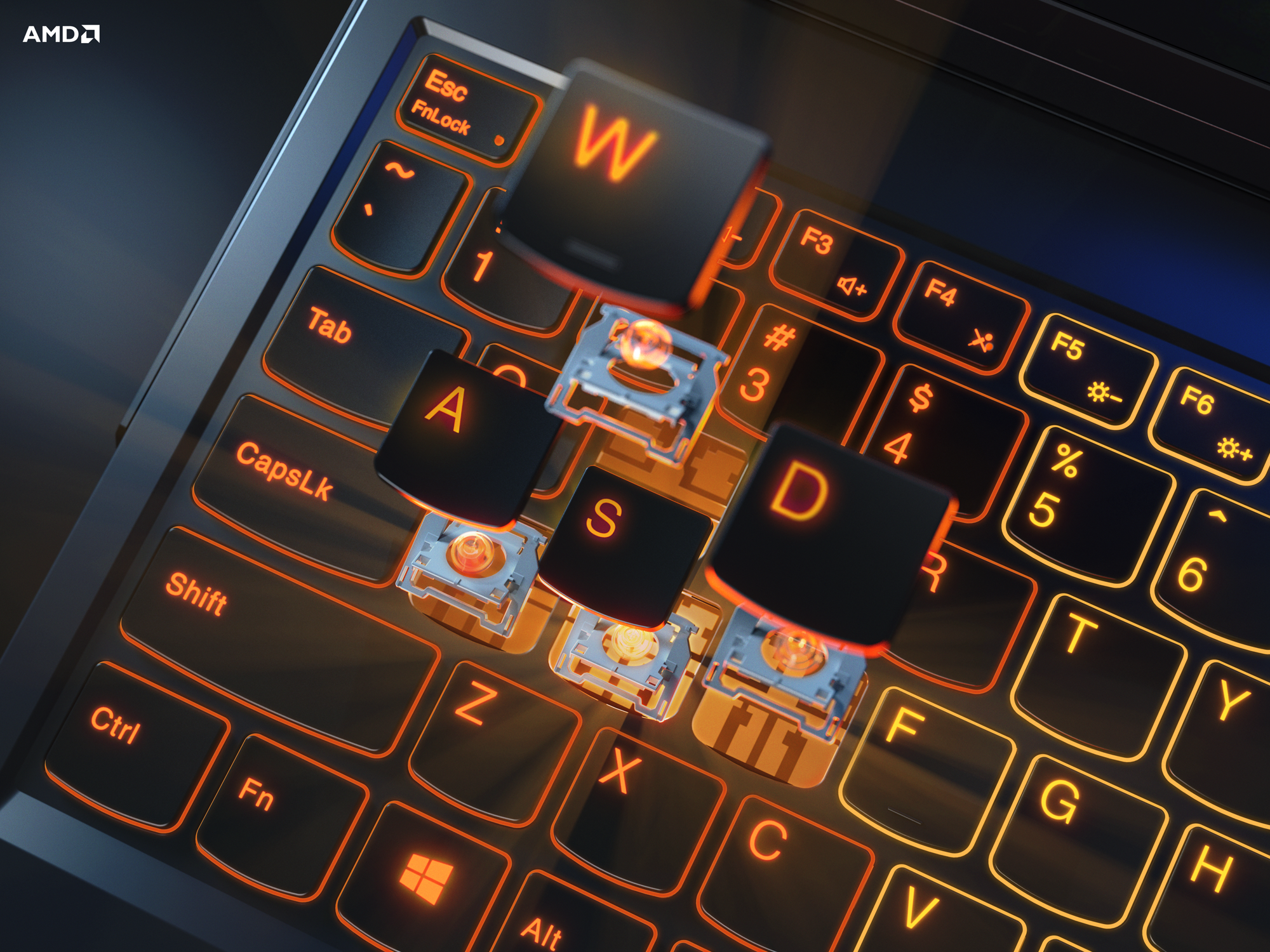 Coming in an industrial Iron Grey, the Lenovo Legion 5 Pro's chassis is made from aluminum to ensure solid build quality. The Lenovo Legion 5 Pro will start at RM 6,799, and for more info be sure to check out Lenovo's official Lazada and Shopee stores for special deals, as well as to follow them on Facebook.