Vivo Malaysia is currently in the midst of its 'To Beautiful Moments' campaign this month, and part of their campaign is to bridge the gap between sports and fans worldwide. And with the Vivo X60 lineup the official smartphone series for the UEFA EURO 2020 tournament, they've launched the 'V Hear Your Voice' contest.
As part of the contest, any Malaysian can win prizes worth up to RM38,999. This includes prizes such as official licensed UEFA EURO 2020 products, on top of Vivo smartphones from the recently launched Vivo X60 and V21 series.
To take part, all you have to do is to first, like the Vivo Malaysia official Facebook page. They will then post a 'V Hear Your Voice' Facebook post each day, and you can take part by writing down your answer in the comment section of the post. You'll also need to include the hashtags #VHearYourVoiceMY and #vivoMalaysia in your answer.
The winners will be announced on the Astro Channel as well as Vivo Malaysia's Facebook page, so remember to keep checking to see if you've won.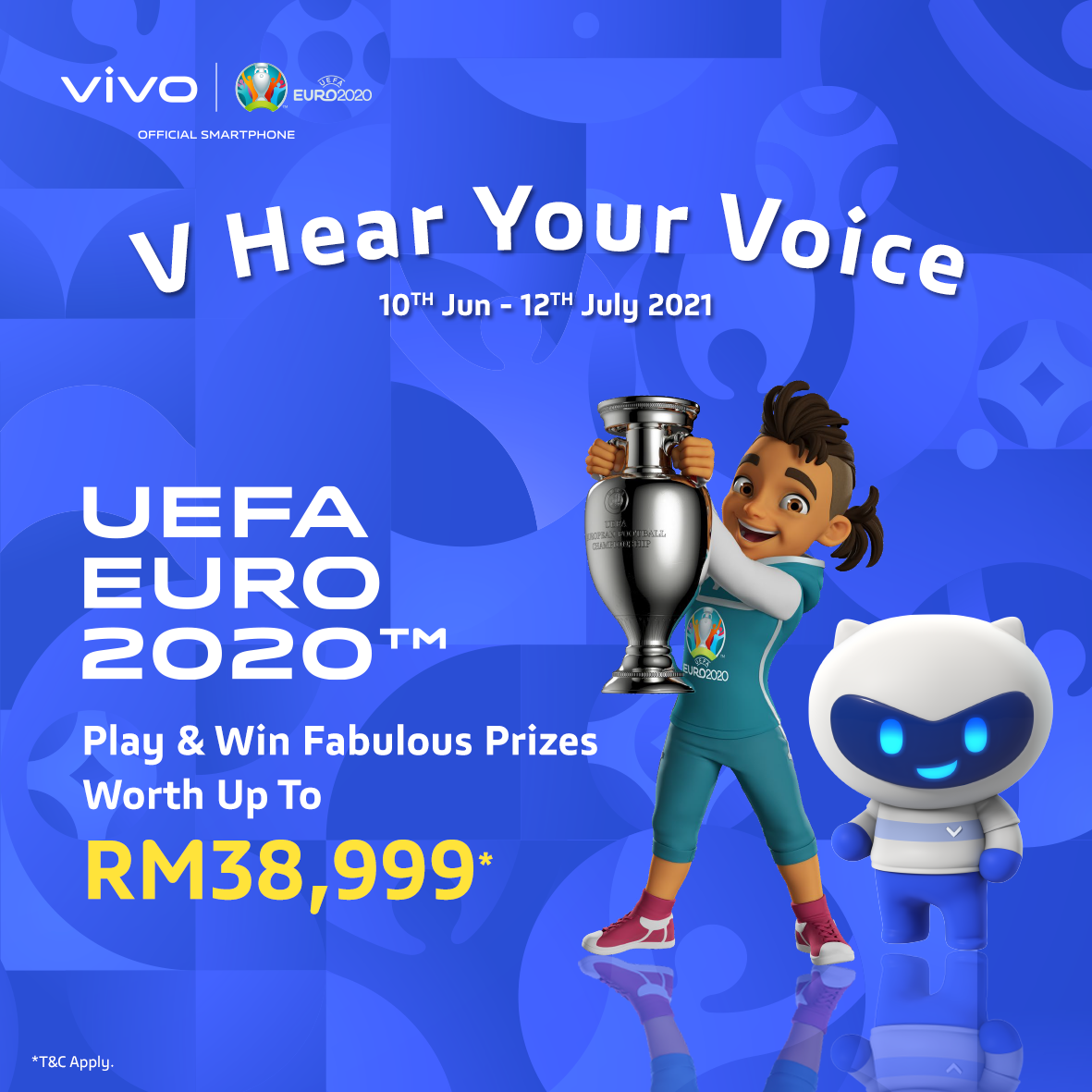 This comes on top of the Vivo Dream Field campaign that aims to improve inclusion football (disability football) and help empower pan-disability footballers from the Pan-Disability Football club. The Vivo Dream Field campaign is another of Vivo's campaigns done in conjunction with the UEFA EURO 2020 tournament. They hope this campaign can help people everywhere chase their dreams while recording beautiful moments.
As for more info on the V Hear Your Voice, be sure to check out Vivo Malaysia's official Facebook page.
Related reading