At the 2021 Worldwide Developers Conference, Apple announced the iCloud+, a big change to their premium cloud storage subscription service. It brings with it three major new features – 'private relay', Hide My Email and extra support for HomeKit Secure Video.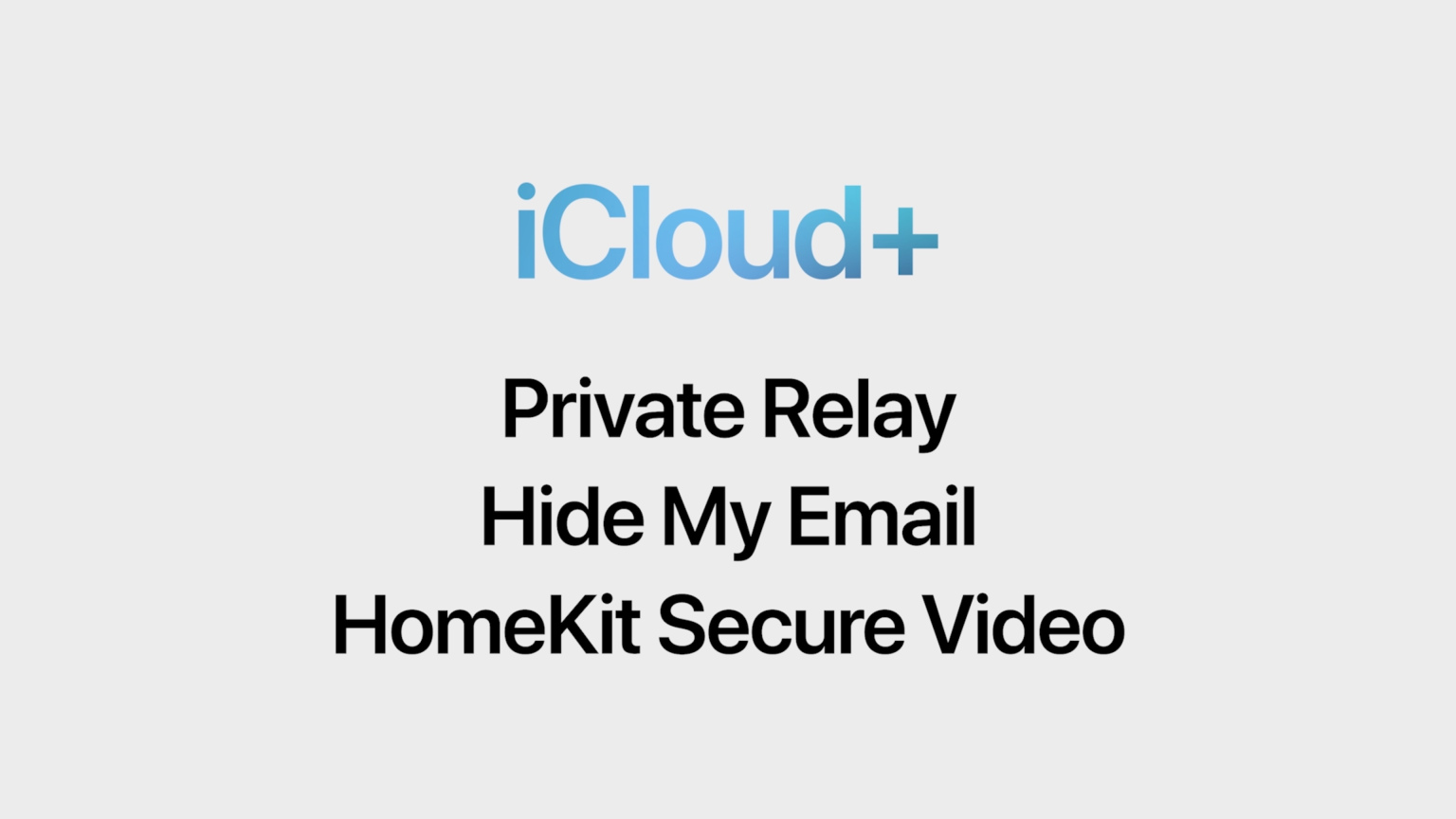 Private relay
Private relay is a new feature that works by first directing your web traffic to Apple's servers, where it then scrubs your IP address. The web traffic then gets sent to another server maintained by a third party, which adds in a temporary IP address to the data, before sending it back to its destination. While the identity of the third party hasn't been disclosed, Apple did say that it intends to do so in the future.
However, due to regulatory reasons it won't be made available in China. Private relay will also not be available in Belarus, Colombia, Egypt, Kazakhstan, Saudi Arabia, South Africa, Turkmenistan, Uganda and the Philippines.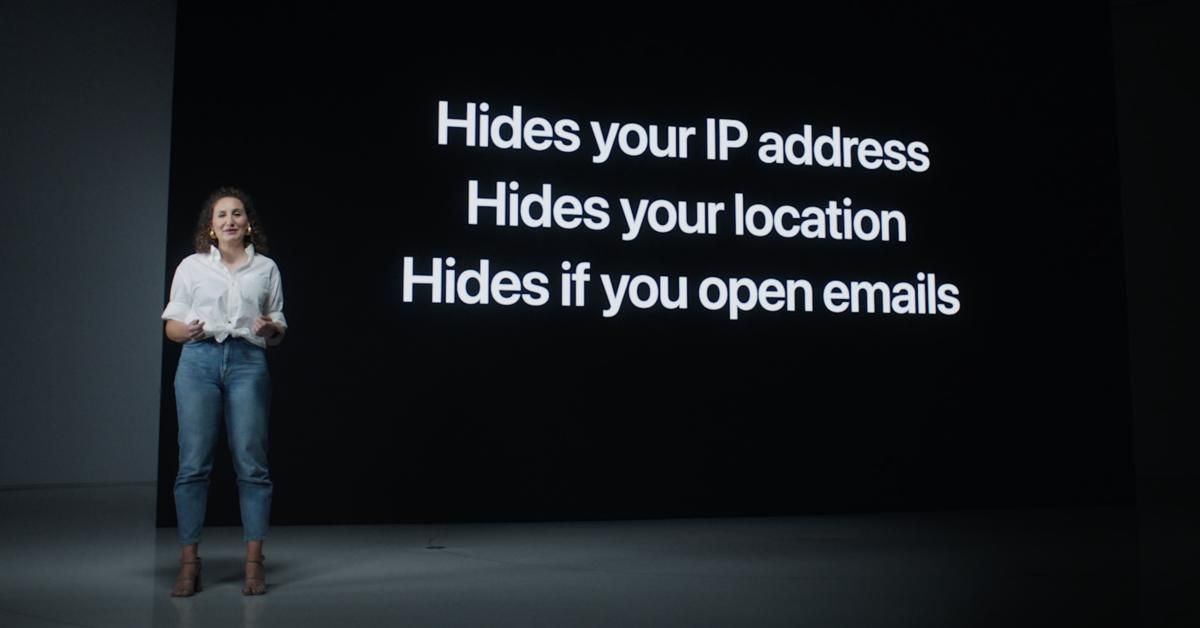 Private relay comes on the back of several other efforts by Apple to increase the privacy of their users. IP addresses have in the past been used by adverstisers to deduce user identities and track location data. Apple have also made it a lot easier for users to opt out of sharing advertising details recently too.
It functions similarly to a virtual private network (VPN) but you won't see Apple call it a VPN anytime soon. Indeed, Apple says that it's not a VPN at all because it sends data through two hops, which prevents any one party from seeing your browsing data.
Hide My Email
Another of Apple's new iCloud+ features is Hide My Email. This feature allows users to create new unique and random email addresses when you would prefer to keep your personal email address private. These new emails would forward mail back to your personal inbox too.
Hide My Email will be build directly into Safari, iCloud settings and the Mail app. You can also create and delete as many addresses as and when you needed, giving you control of who can contact you through email.
HomeKit Secure Video support
With iCloud+, Apple will expand built-in support for HomeKit Secure Video. This means users can connect even more home security cameras and collect footage from them. The footage from your home security cameras won't add towards your storage use too.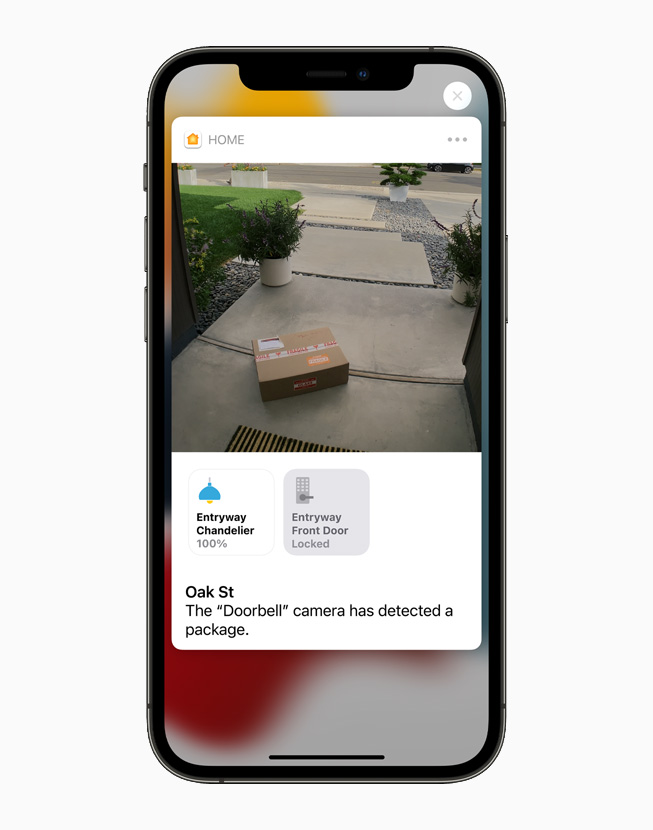 The additional support for HomeKit Secure Video will also ensure that when your security cameras detect any activity, it will be analysed and encrypted by your Apple devices, and then stored in your iCloud.
iCloud+ pricing
With the launch of iCloud+, only by paying for Apple's premium subscription will you get both the extra storage and the extra features. The price of iCloud+ will remain the same as the old iCloud, starting at RM3.90/month for the 50GB tier, RM11.90/month for 200GB and RM39.90/month for the 2TB tier.
[ SOURCE, IMAGE SOURCE 2 ]
Related reading