Minister of Science, Technology and Innovation Khairy Jamaluddin has decided that the National COVID-19 immunisation program will not allow people to choose their vaccines. He said this during a press conference at the Malaysia International Trade and Exhibition Centre (MITEC) which will serve as a mass vaccination centre starting tomorrow.
On Thursday, Khairy did mention that the government was looking into giving users the option to pick their vaccine and appointment in MySejahtera in a future update. The Minister said the option was considered but the focus right now is to accelerate the vaccination process.
He said he did think about it but the concern of giving people the option to choose their preferred vaccine might slow things down. He wants to increase and ramp up the vaccination numbers so the approach right now is to give whatever is available.
Malaysia currently administers 3 types of vaccines namely Pfizer, Sinovac and AstraZeneca. Malaysia aims to achieve its target of 150,000 vaccinations per day in June as vaccine supplies will be arriving in larger volumes next month. The highest record at the moment is 107,430 doses per day on 27th May.
As of 29th May at 11:59pm, Malaysia has administered a total of 2,851,548 doses and over 1 million people in Malaysia have completed their vaccinations with two doses. Selangor currently has the most completed vaccinations with 139,317 individuals, followed by Sarawak with 102,786 and Kuala Lumpur with 94,397.
To increase the number of daily vaccinations, more mega vaccination centres (PPV) will be opened including 5 in the Klang Valley from 7th June. More mega PPVs will be identified in Penang and Johor.
He also said 500 general practitioners will begin vaccination on 15th June and there will be 1000 general practitioners by end of June. In total, GPs and private hospitals will be able to administer 40,000 doses per day.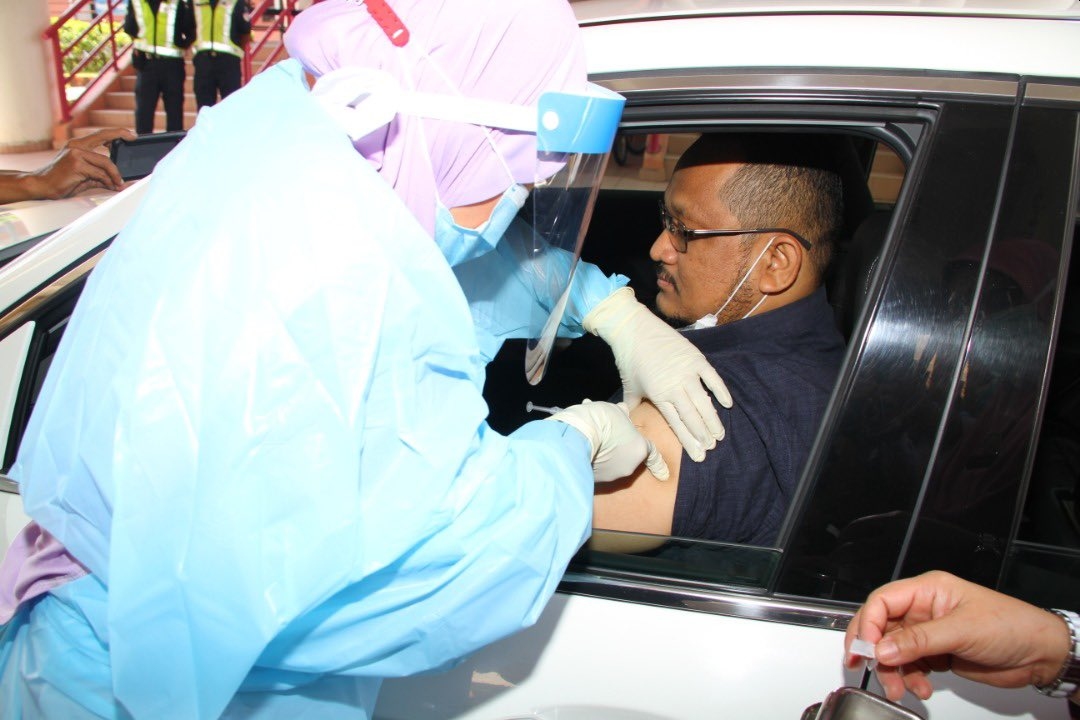 The Minister also shared that the government will also roll out drive-through COVID-19 vaccinations for greater convenience. The decision was made after a successful pilot conducted at Universiti Sains Malaysia in Kubang Kerian, Kelantan.
[ SOURCE, IMAGE SOURCE ]
Related reading