After recording over 8,000 COVID-19 cases today, the Prime Minister Office has announced a total lockdown for two weeks which will take into effect from 1st until 14th June 2021.
During this period, all sectors are not allowed to operate except for essential economic and service sectors that are permitted by the National Security Council.
According to the statement, if Phase 1 of total lockdown can reduce the number of daily COVID-19 cases, the government will implement Phase 2 lockdown which will allow the reopening of selected business sectors that do not involve large gatherings while maintaining social distancing. Phase 2 lockdown with reduced restrictions will be implemented for 4 weeks after the end of Phase 1.
After Phase 2, the country will enter Phase 3 which is similar to the current MCO that's being implemented at the moment where social activities are not allowed but almost all economic sectors are allowed to operate with strict adherence to the SOP with reduced number of staff at the premises.
The decision to move between phases is subject to the assessment by the Ministry of Health which will be based on the daily cases and the capacity of the healthcare system around the country to treat COVID-19 cases.
The government says it will ensure that the healthcare system of the country does not collapse and various support and assistance will be channeled to the Ministry of Health to increase the capacity of hospitals nationwide. The government will also increase the number of vaccinations in the coming weeks in order to achieve herd immunity.
The government through the Ministry of Finance will also introduce various assistance packages for the affected individuals and economic sectors that are affected by the lockdown. The full details will be revealed soon.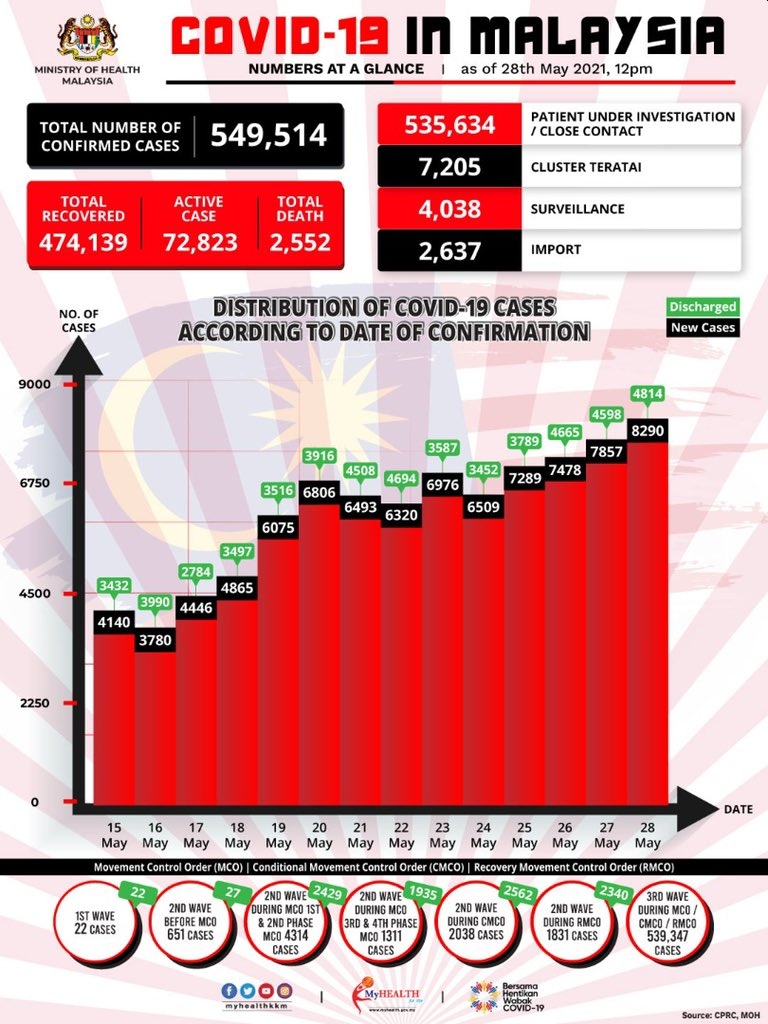 Malaysia has hit a record high 8,290 new COVID-19 cases today with 72,823 active cases at the moment. There are 61 COVID-19 deaths today and more than 1,046 deaths have been recorded this month so far. As a comparison, Malaysia recorded 471 COVID-19 deaths for the entire year in 2020.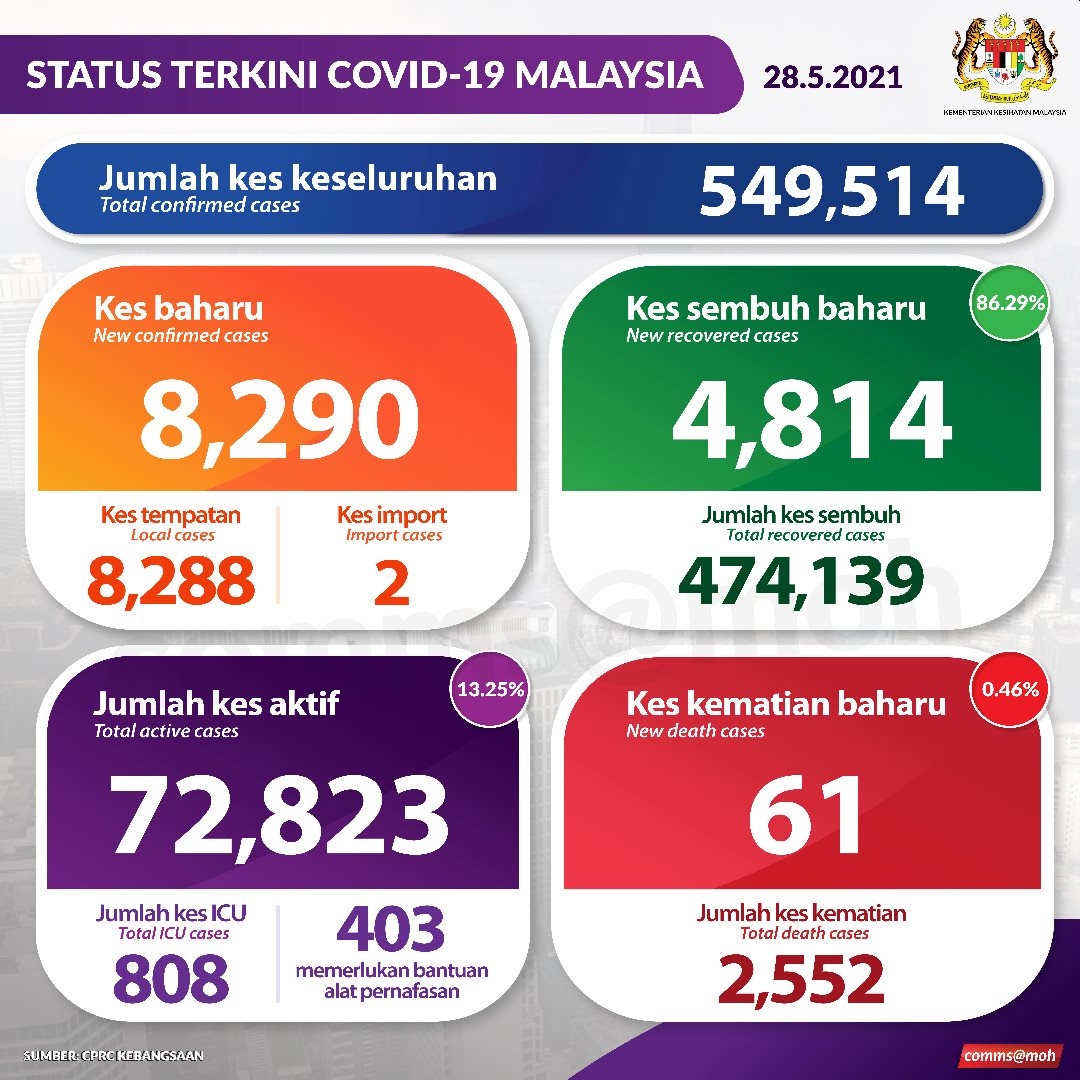 [ SOURCE ]
Related reading