Malaysia has recorded 8,290 new COVID-19 cases today and it sets a new record high after recording 3 straight days of over 7,000 cases. This brings the total number of infections to 549,514. There are 61 new deaths today bringing the death toll to 2,552. For this month alone, Malaysia has recorded 1,046 COVID-19 deaths.
The Ministry of Health has reported 4,814 new recoveries and a total of 474,139 patients have recovered and discharged so far. The recovery rate is now at 86.29% while the mortality rate is at 0.46%.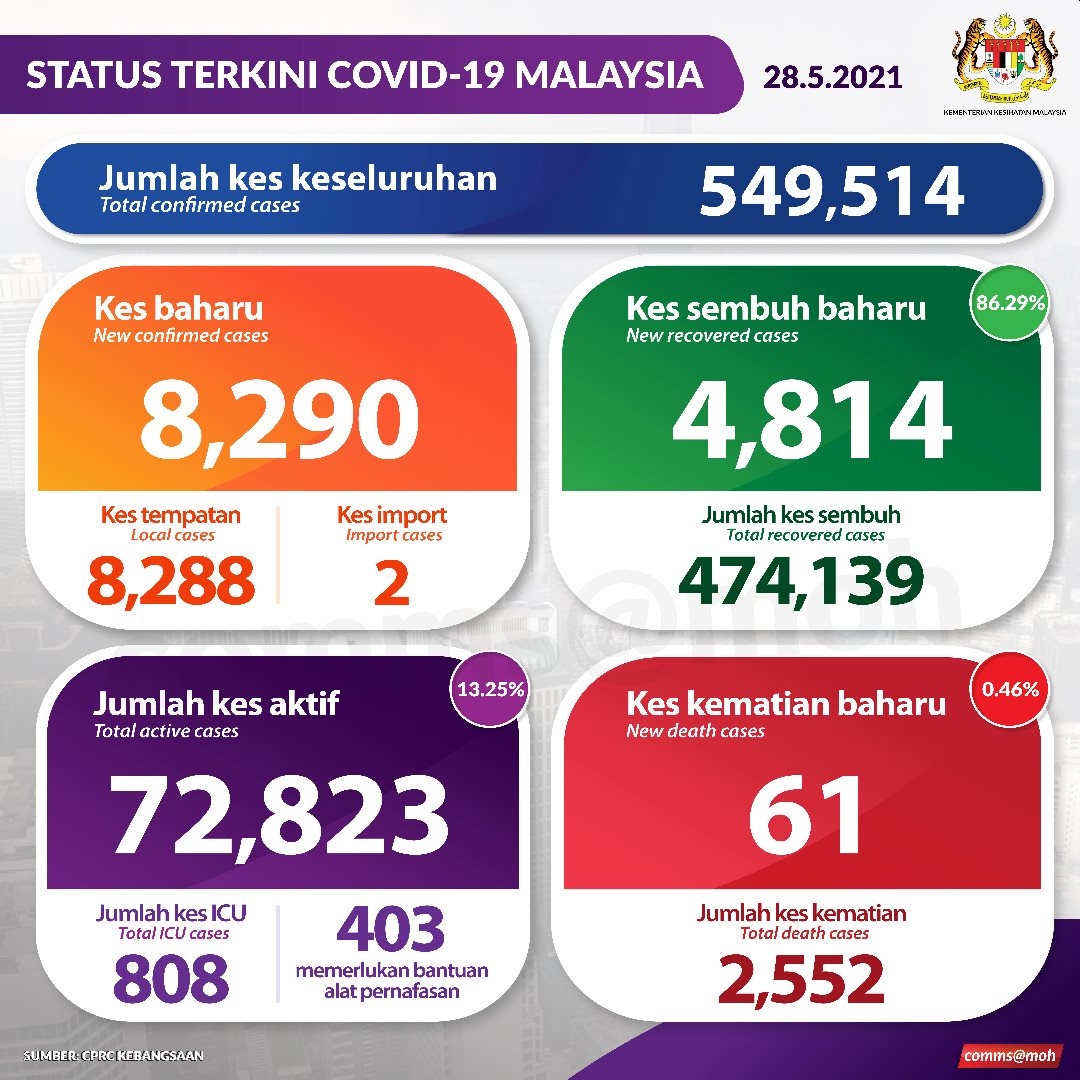 There are now 72,823 active cases remaining that are receiving treatment. There are now 808 people in ICU with 403 requiring ventilators. Out of 8,290 new cases reported today, 2 are imported while 8,288 are transmitted locally.
According to the breakdown, Selangor still recorded the most cases at 2,052, followed by Kelantan with 851 cases, Kuala Lumpur with 830 cases and Johor with 762 cases. A total of 11 states have recorded more than 300 cases each.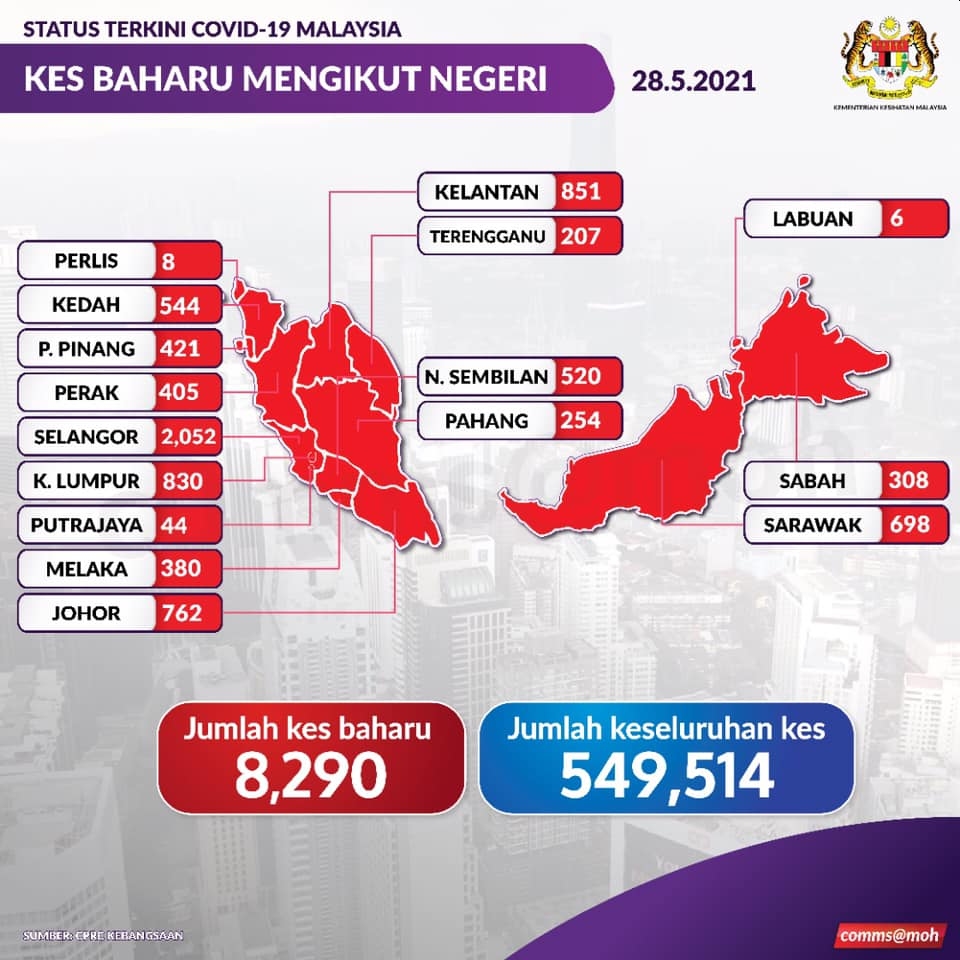 The Ministry of Health has identified 20 new clusters today and 8 of them are community-related. Below is the list of new clusters: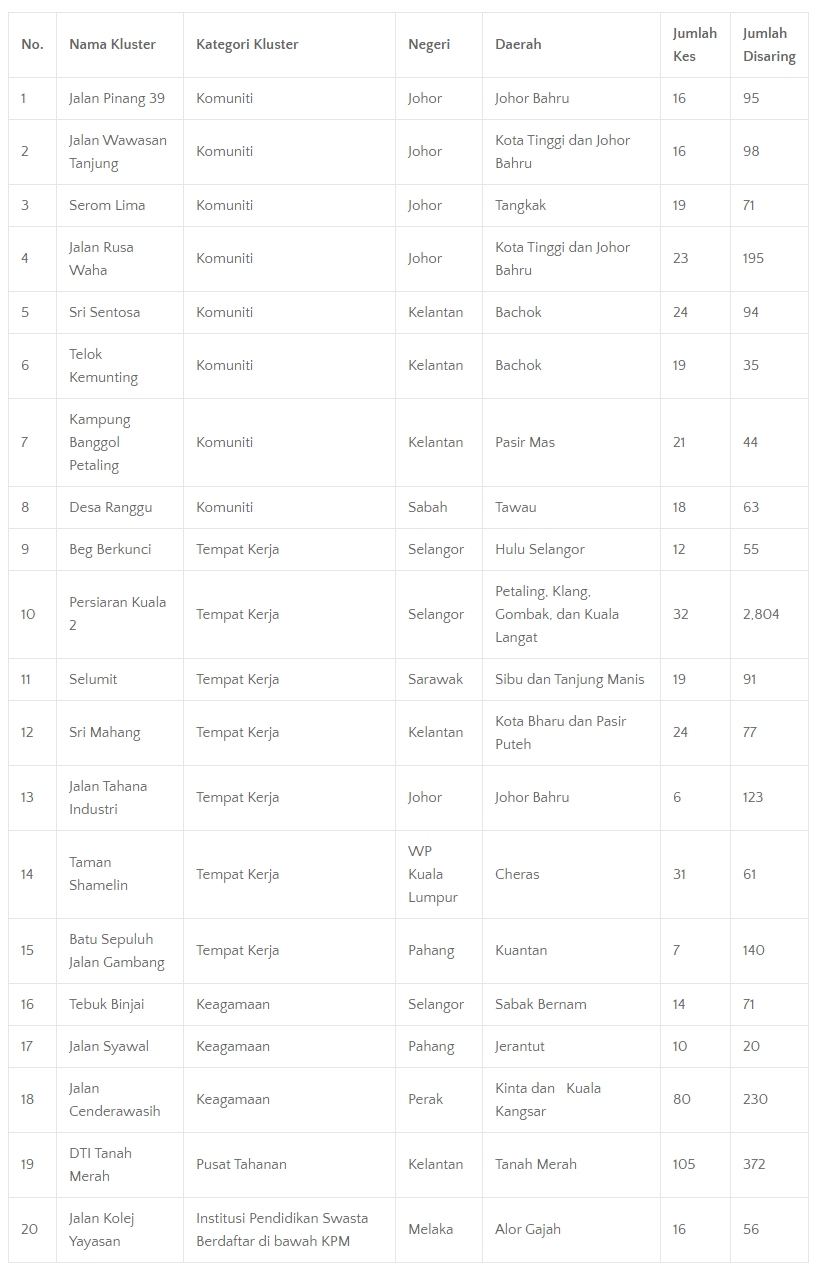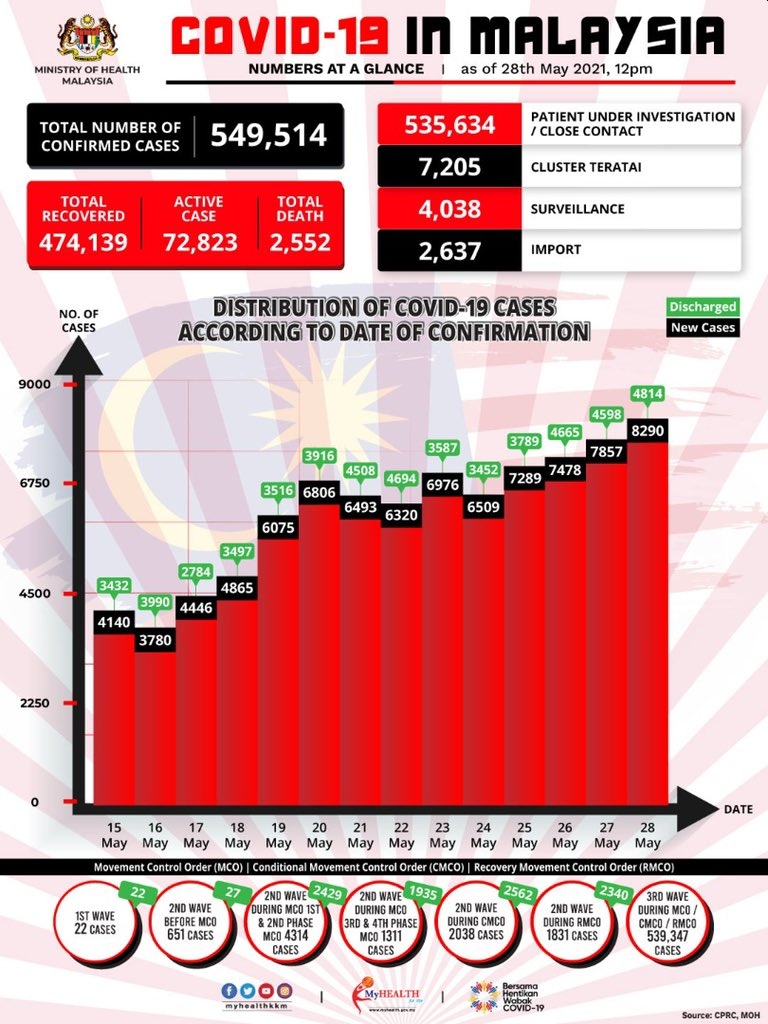 [ SOURCE, IMAGE SOURCE ]