During today's National Security Council briefing, Senior Minister Datuk Seri Ismail Sabri Yaakob has announced more stringent movement control order (MCO) measures which will take into effect from Tuesday, 25th May. He said that there are many that have called for a full lockdown and the latest decision has been made taking into consideration the impact on the economy. The new measures were necessary to curb new infections which have been hitting over 6,000 new cases daily while the number of deaths recorded daily has hit the 50 mark.
Work from Home
All private and public sectors are required to expand Work From Home (WFH) arrangements to reduce the number of people at the premises at any given time. For civil servants, 80% of the workforce will have to work from home and this would affect about 750,000 employees.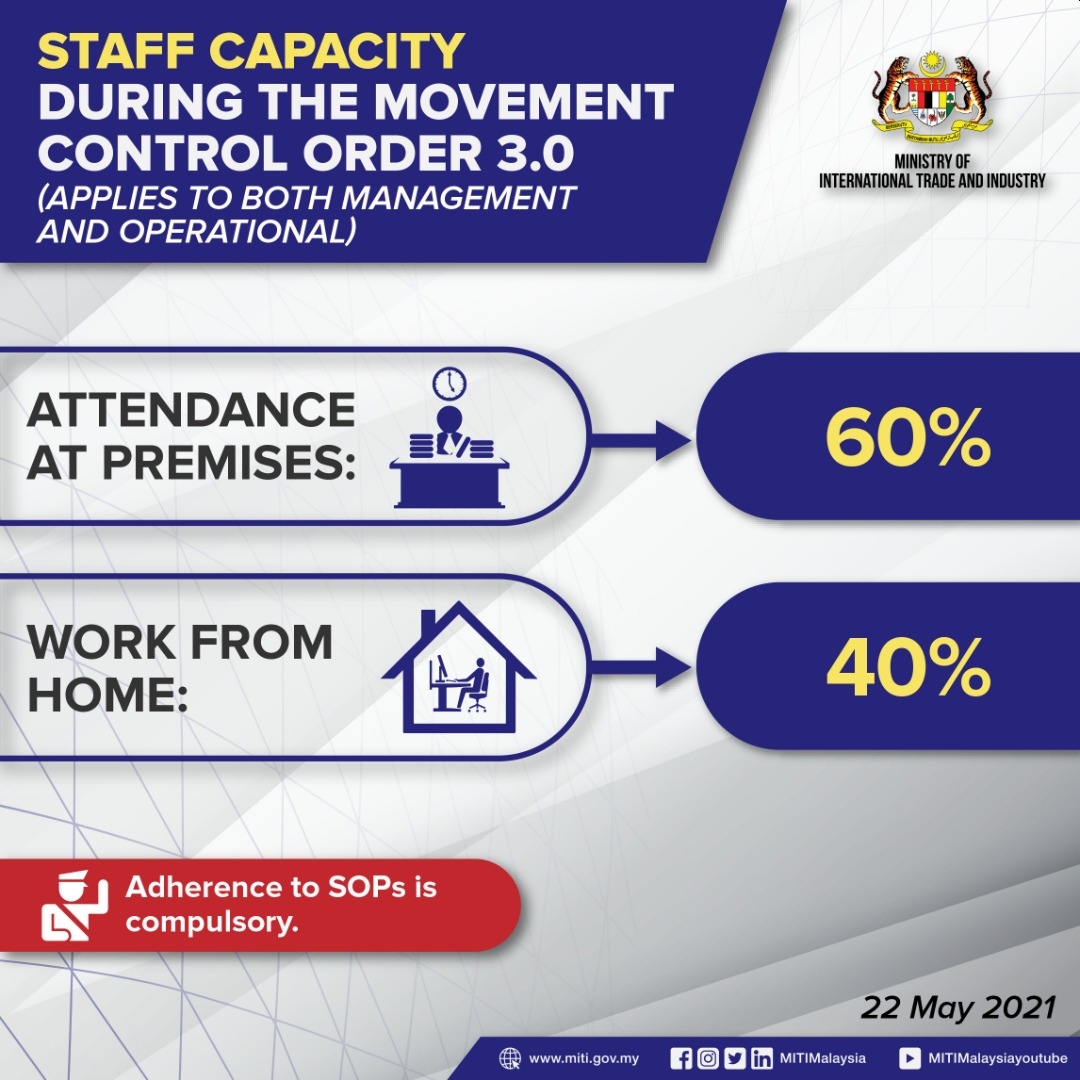 Private sectors are required to implement Work From Home for 40% of their workforce. This would involve an estimated 6.1 million employees. The full details will be revealed by the Ministry of International Trade and Industry (MITI).
Reduced Public Transport Capacity
Ismail Sabri has also said that public transport passenger capacity will be reduced by 50%. This would include LRT, MRT and bus, and the implementation is similar to the first MCO. The frequency of public transport will be reduced as well.
Shorter operating hours
The operating hours for economic sectors including restaurants, food stalls, food trucks, convenience stores and shopping malls will be reduced and they are only allowed to operate from 8am to 8pm. Petrol stations located at highways are exempted from the reduced operating hours while pharmacies are allowed to open until 10pm.
The Senior Minister also said that there will be more enforcement checks to ensure that the SOPs including checking of Mysejahtera status and limiting the number of people at the premise are being followed.
The new tightened measures will be implemented from Tuesday, 25th May 2021.
[ SOURCE ]