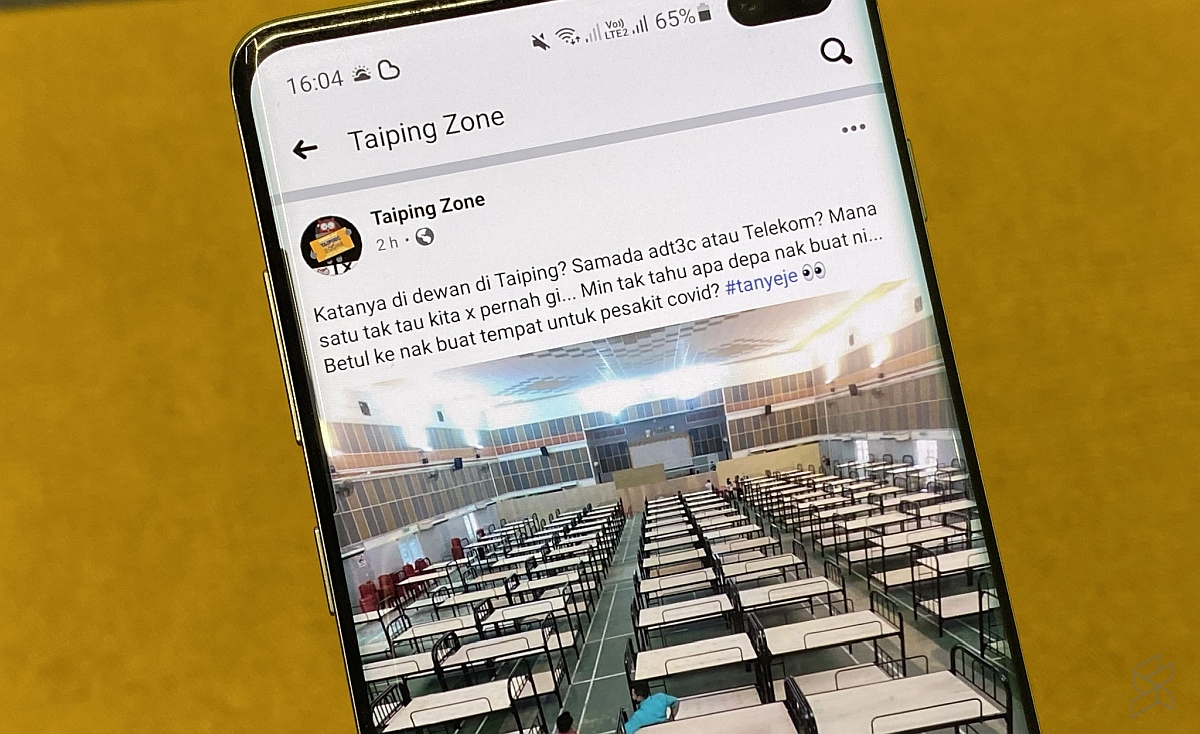 There's currently a message circulating online that claims that the Dewan Telekom in Taiping is being turned into a COVID-19 centre. The message also has an attached image that shows a hall filled with double-decker beds.
According to a source in TM, the claim that its hall is converted into a quarantine centre is not true. The photo in the viral message isn't even from Taiping at all.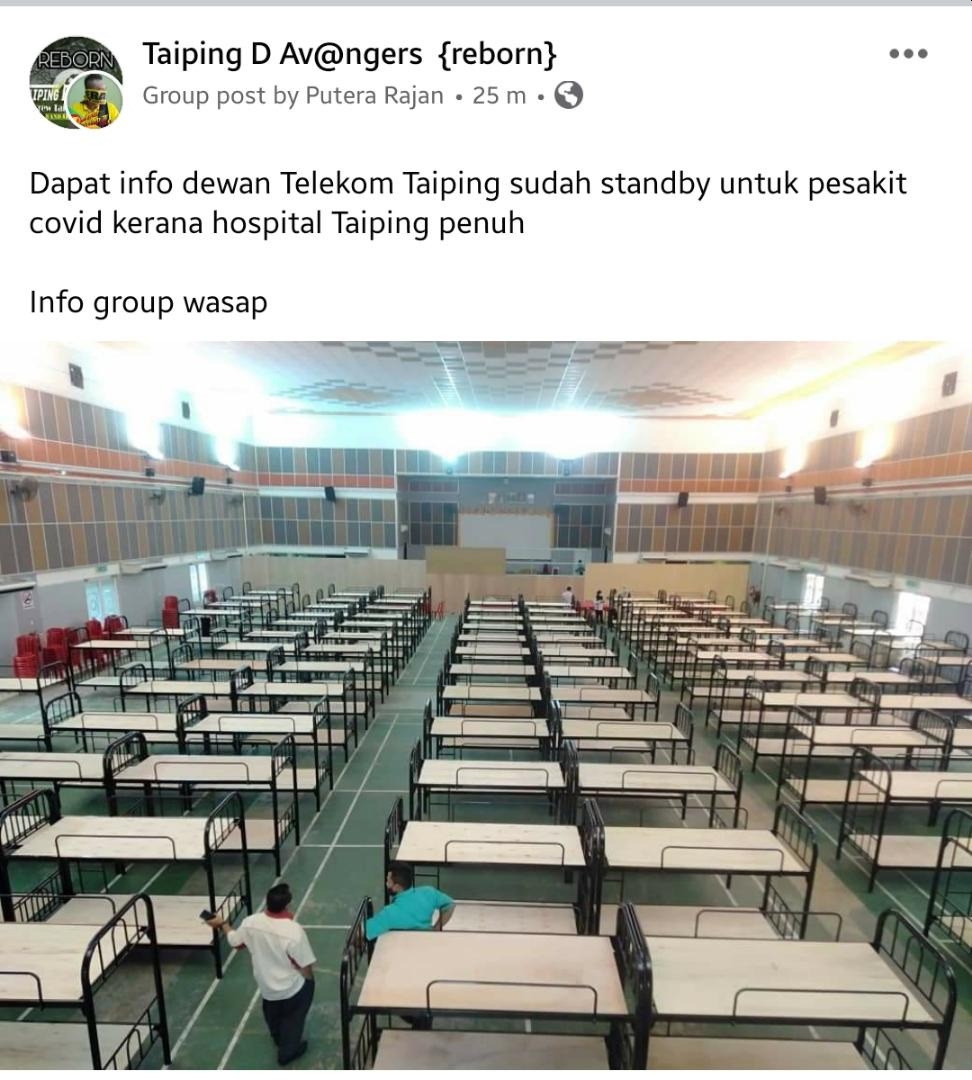 When we did a check online, the photo that was shared appears to be the Tanah Merah Council's Dewan Jubli Perak. The hall with grey and orange patterns on the wall matches the photos shared by Majlis Daerah Tanah Merah in Kelantan.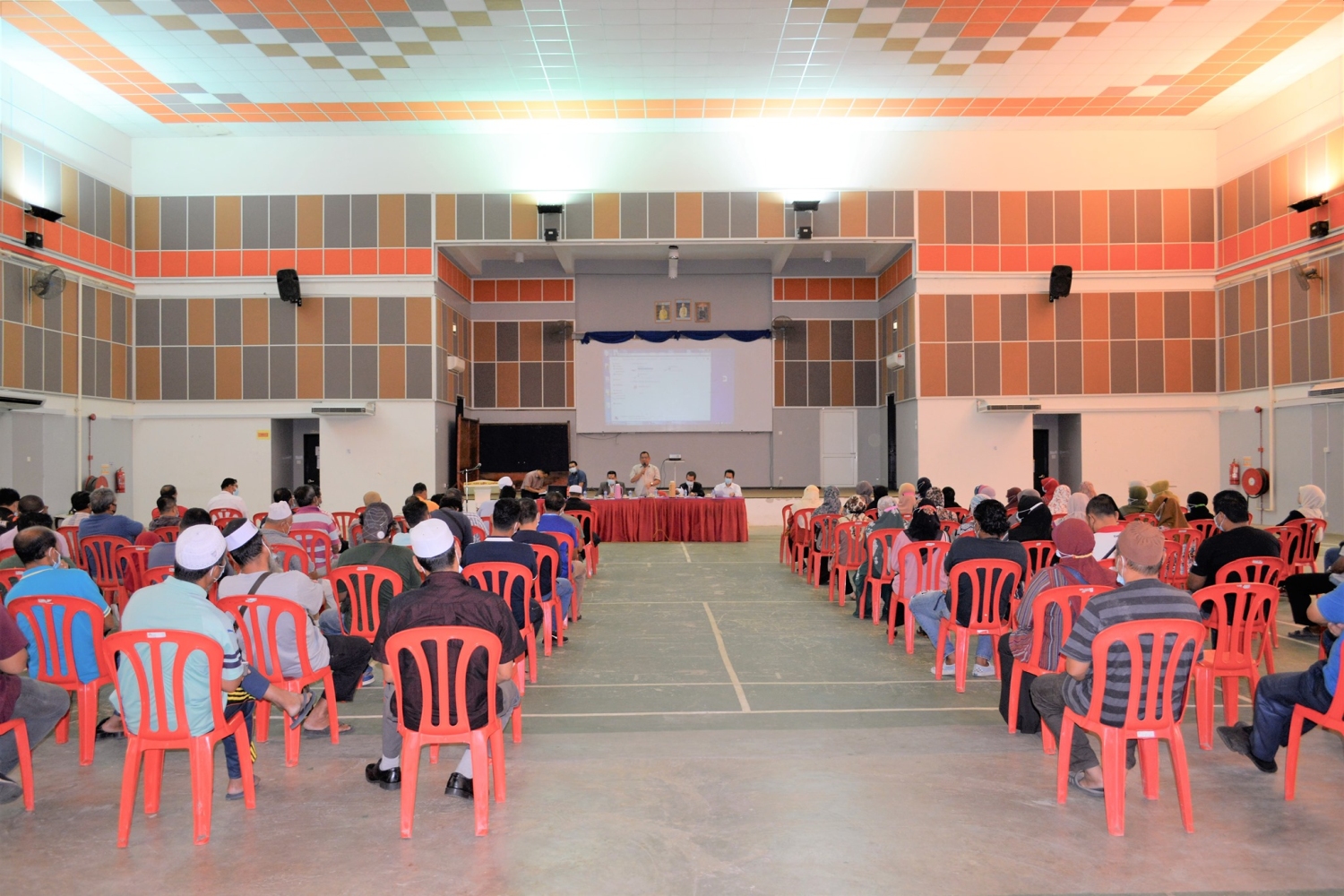 As reported by Berita Harian today, Kelantan PKRC director Dr Mohd Azman Yacob has announced that two PKRC (Pusat Kuarantin dan Rawatan COVID-19) namely Dewan Kolej Kemahiran Tinggi MARA (KKTM) Pasir Mas dan Dewan Jubli Perak, Majlis Daerah Tanah Merah will begin operations starting from tomorrow. He added that the Jubli Perak Hall will contain 100 bunk beds that can hold 200 male patients.
Kelantan currently is facing a surge of new infections and the Ministry of Health has detected a high rate of infections involving the South African B.1.351 variant in the state. To curb new infections, the government has announced a nationwide movement control order (MCO) that will begin starting from tomorrow.
As usual, if you received a message from unknown sources, do not share it if you're not sure. Users can be charged and fined up to RM100,000 under the anti-fake news law for sharing misinformation about COVID-19.
Related reading