Malaysia has recorded 4,498 new COVID-19 cases today which brings the total number of infections to 432,425. This is the highest recorded in a day since 5th February. There are 22 new deaths reported today and the death toll is now 1,632.
The Ministry of Health has reported 3,449 new recoveries and a total of 396,004 patients have recovered and discharged so far. The recovery rate is at 91.58% while the mortality rate is now 0.38%.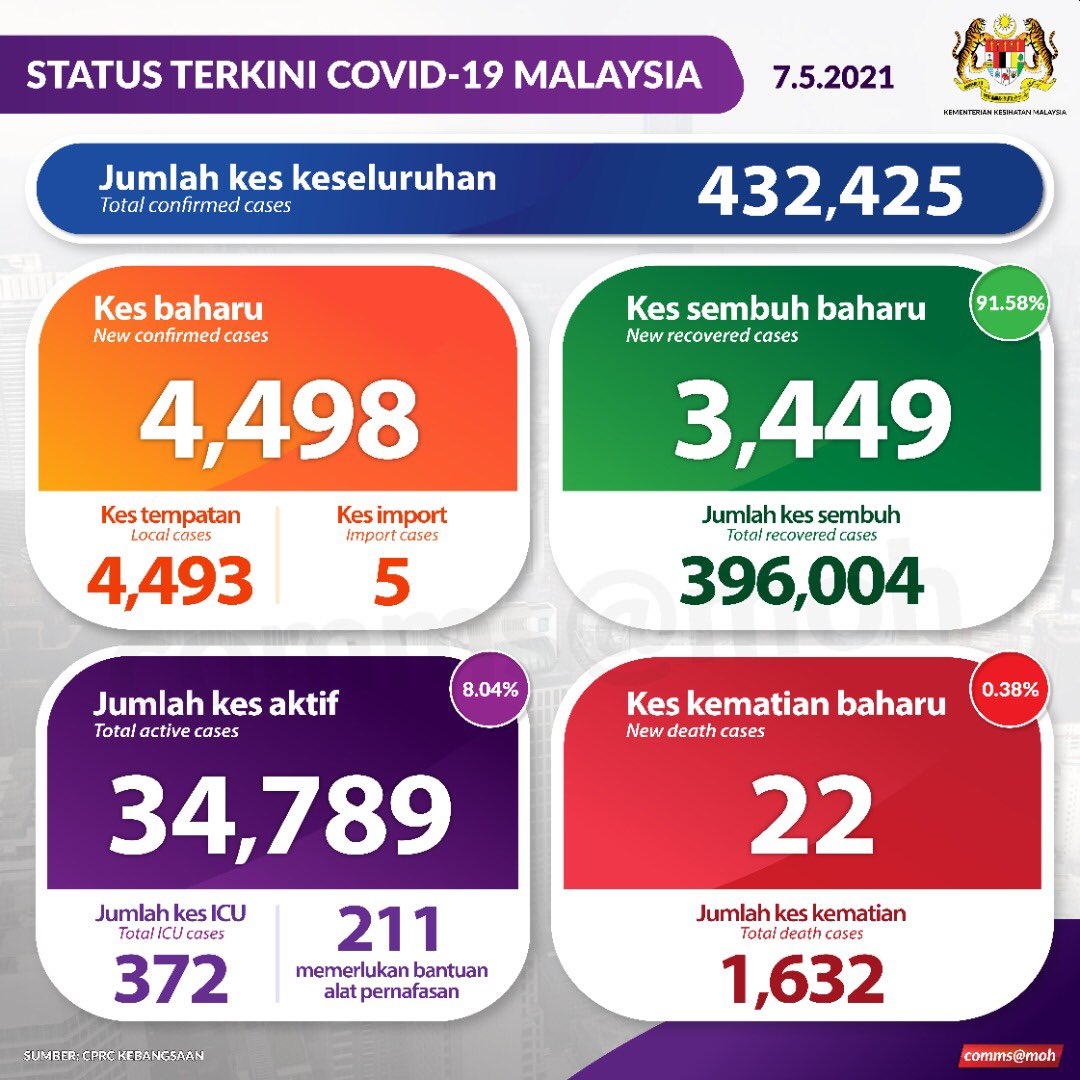 There are currently 34,789 active cases remaining which are receiving treatment. 372 are in ICU while 221 require respiratory support.
Out of the 4,498 new cases, 5 are imported while 4,493 are transmitted locally.
According to the breakdown of cases, Selangor recorded the most with 1,424 cases, followed by Sarawak with 750 cases and Kuala Lumpur with 436 cases. The states of Johor and Pulau Pinang have recorded over 300 cases.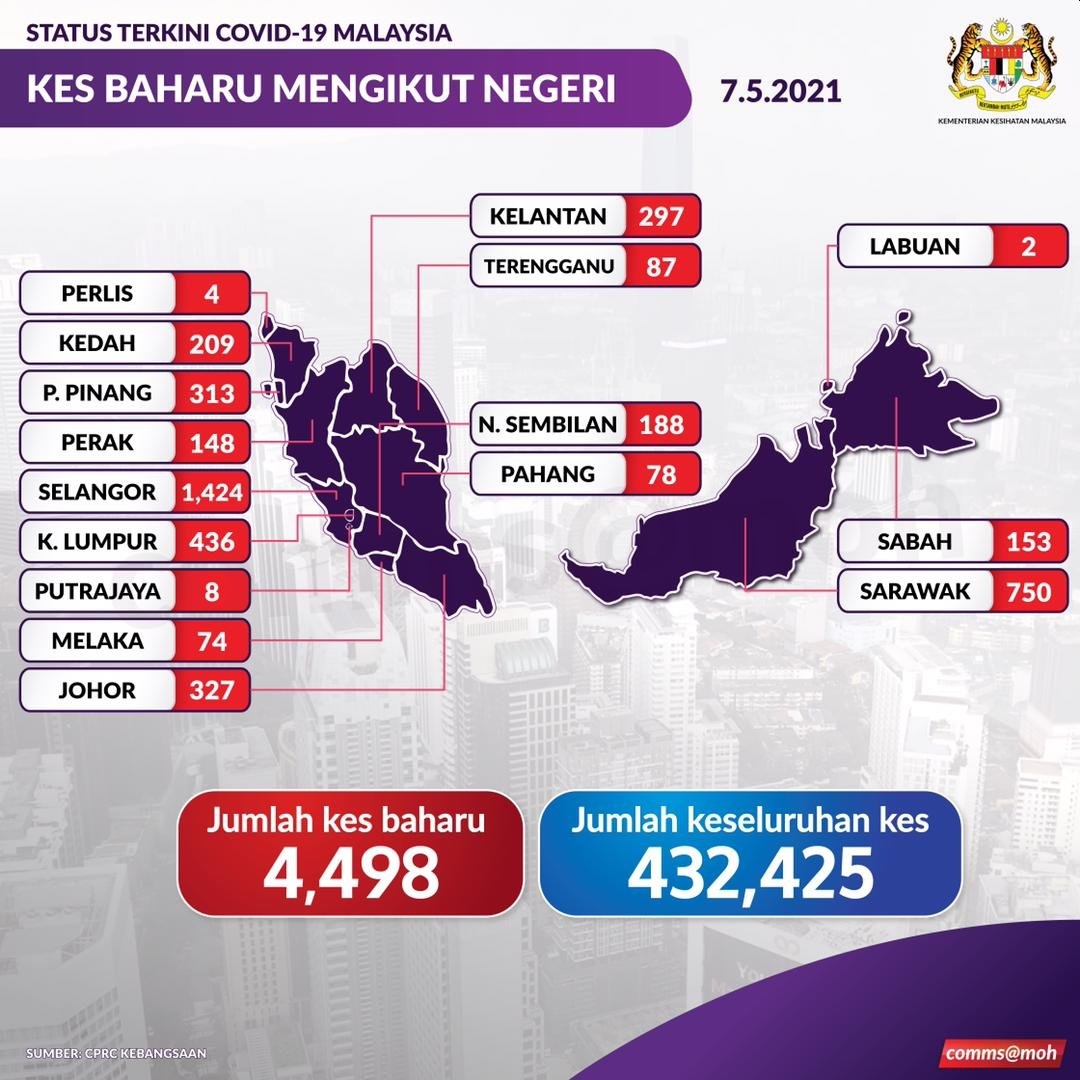 The Ministry of Health has identified 19 new clusters today and majority are workplace related. Below is the list of newly identified clusters: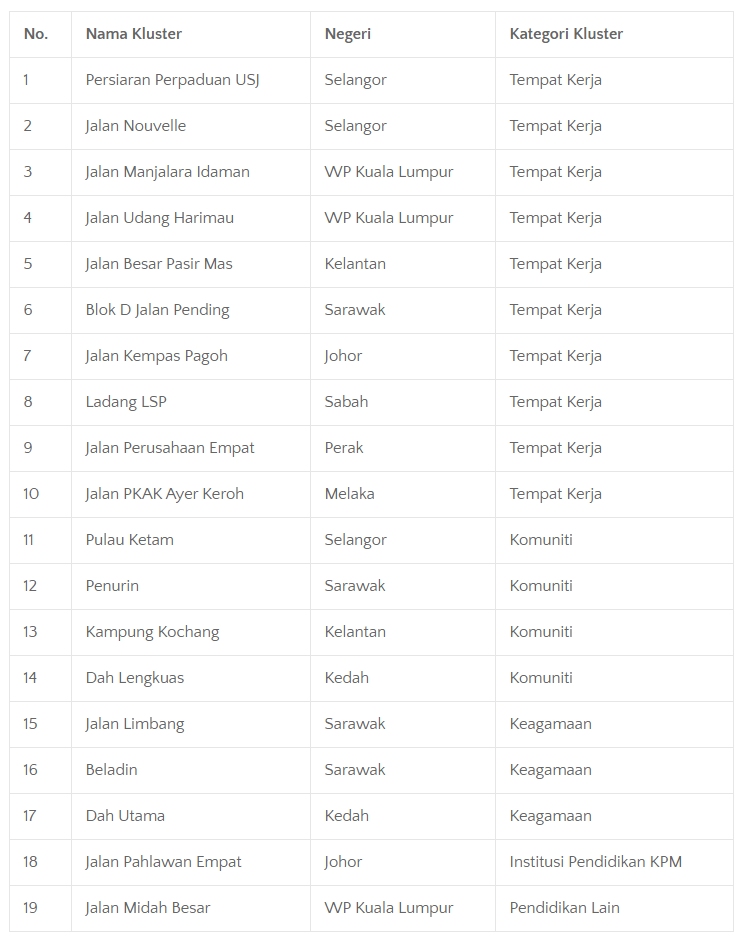 A total of 102 clusters have recorded new COVID-19 cases. The Jalan Kempas Pagoh cluster recorded the most with 70 cases, followed by Jalan Besar Sungai Jawi cluster with 47 cases and Beladin cluster with 45 cases.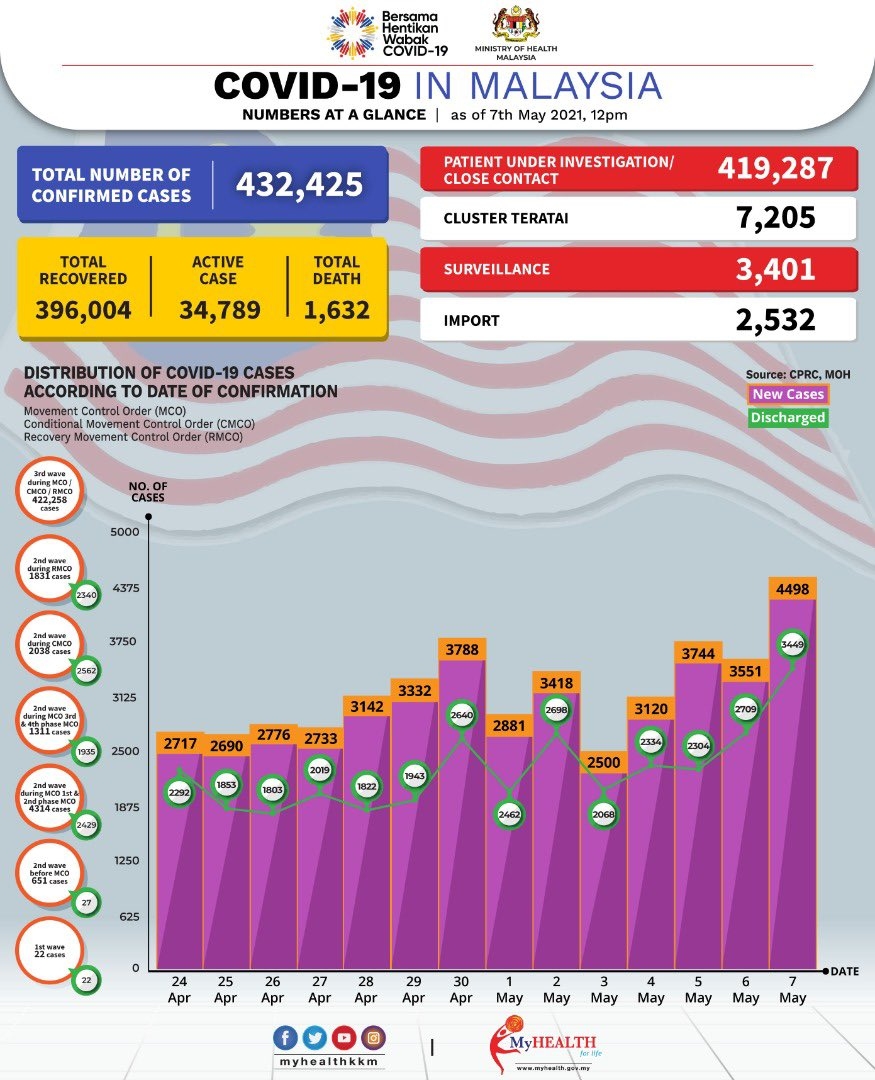 [ SOURCE, IMAGE SOURCE ]