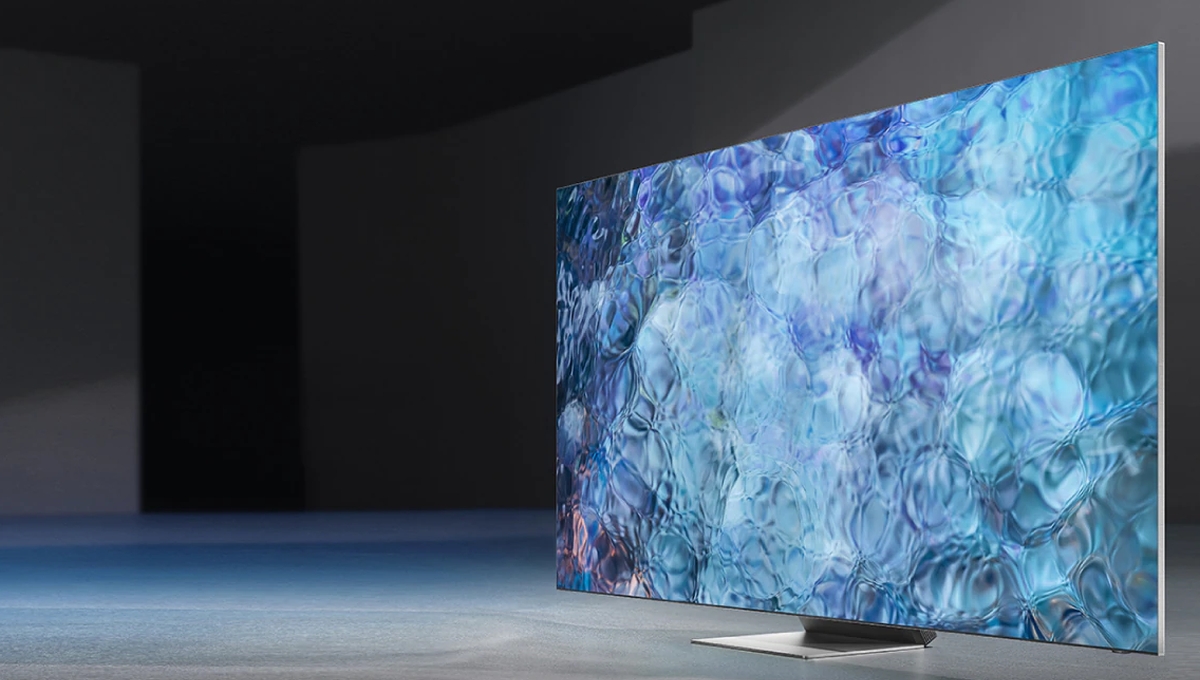 Samsung's Neo QLED TVs are now available in Malaysia, and you're looking at an experience defined by the company's own Neo Quantum Processor, as well as Quantum Mini LED technology. There are a bunch of benefits to this technology, with Quantum Mini LEDs offering deep blacks, bright lights, and "smarter" upscaling technology—all of which combine to offer a supposedly "ultra-realistic" picture to viewers.
This isn't the first time that we're seeing QLED technology on a Samsung TV, of course. Back in 2017, the South Korean company started with QLED 4K displays, moving onto 8K resolutions in 2018, before graduating to larger screens, and then Infinity Screen QLED TVs. And now, 2021 has seen the birth of Neo QLED 8K TVs.
Putting all of that aside for a second, however, many users have wondered: Are Samsung's QLED TVs susceptible to the same screen burn-in issues that OLED TVs can face?
Samsung: QLED TVs "free" from burn-in
In a nutshell, burn-in happens when a screen displays images at high brightness for a prolonger period of time. This can lead to damage to the display's pixels, which results in a "burnt-in" image on the display. This is particularly true for OLED panels, especially when these displays are used at high brightness for long periods of time—such as TVs being displayed at stores, with the same videos being replayed on loop for hours on end.
This obviously affects the durability and lifespan of TVs. However, Samsung says that this issue does not affect its QLED TVs, with the company explaining that the source of its QLED TV's durability is down to the inorganic Quantum dots used. In essence, this technology does not degrade over time—unlike OLED (organic light-emitting diode) technology.
To back this up, the company collaborated with PC Magazin and Connect Testlab to test its QLED TV panels for quality based on the Information Display Measurements Standard (IDMS). According to Samsung, the QLED TVs received certification for "no burn-in", as well as "no after glow"—which makes Samsung's QLED TVs one of the most durable displays around.

If you're keen, Samsung's 2021 Neo QLED models are now available in Malaysia. There are a variety of different options and sizes available, so click here to find out more.
Related reading