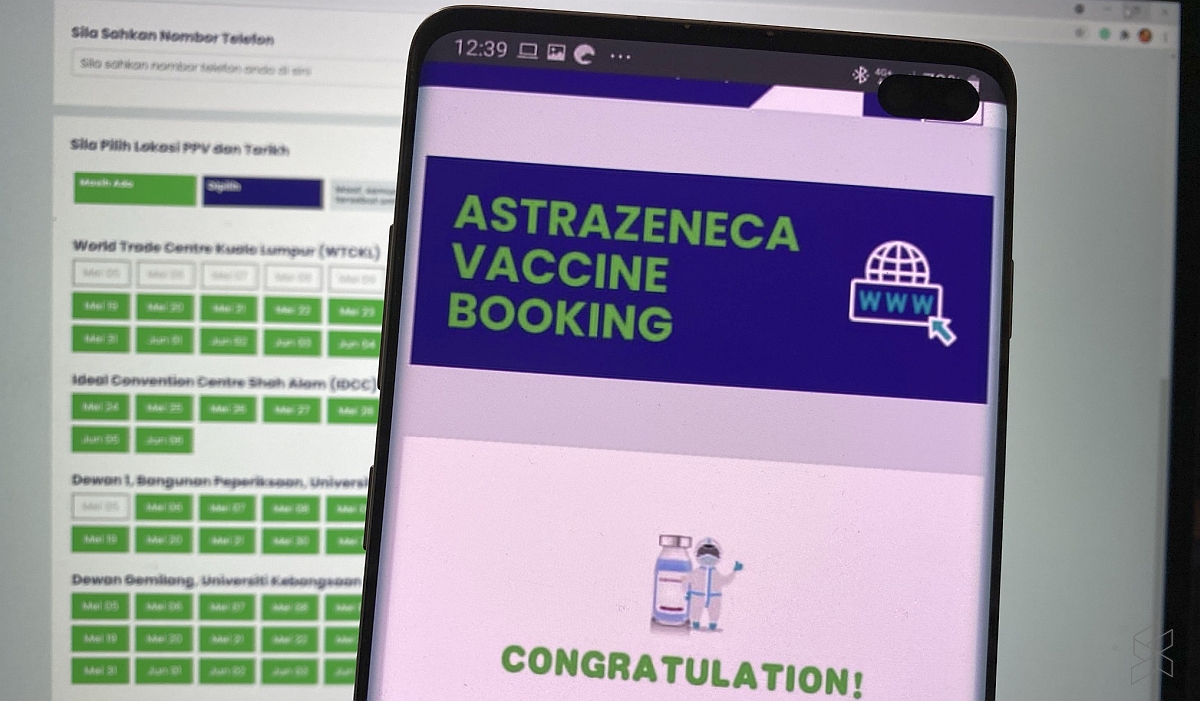 [ UPDATE 2/05/2021 15:20 ]: All 260,000 AstraZeneca vaccine slots have been booked after over 3 hours. Volunteers will be notified within 48 hours.
====
Bookings for the AstraZeneca COVID-19 vaccines are officially open at 12.00pm today. The official website was initially plagued with various technical issues as the appointment slots couldn't display. Eventually, people were able to register after multiple tries.
As of 1:10PM, a total of 17 out of 98 slots available have been fully booked. According to Khairy Jamaluddin, 100,000 appointments have been registered so far and there are 160,000 appointments available at 1.15PM. The vaccination programme for AstraZeneca is open only for adults residing in Kuala Lumpur and Selangor and it will be carried out at 4 vaccination centres.
At the time of writing, World Trade Centre, Kuala Lumpur, is the most popular venue followed by Universiti Malaya. Several users with us included had faced problems submitting a booking as the website failed to respond but eventually, our booking went through. Users are urged to refresh the page and try again to complete their vaccination booking.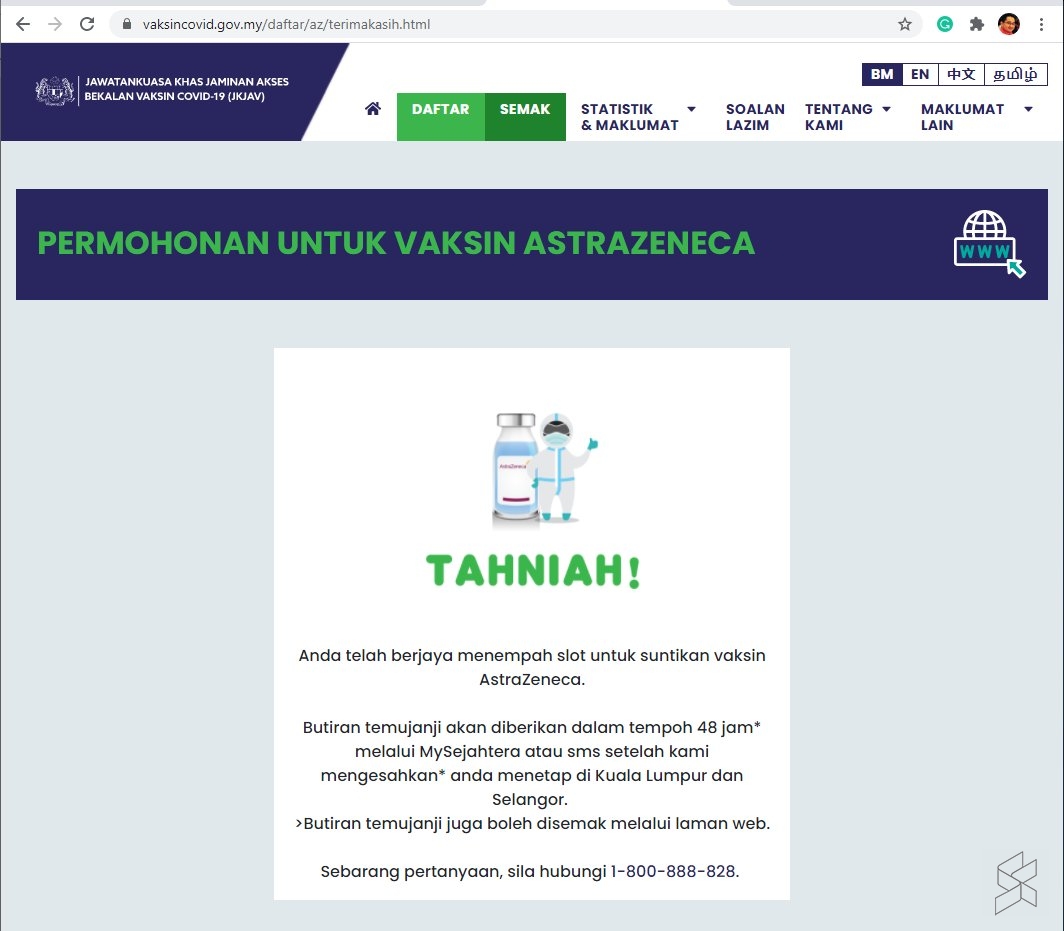 A "Congratulations" or "Tahniah" page will appear to confirm your booking. A warning message will appear if you try to book again.
The appointment details will be sent to you via MySejahtera and SMS within 48 hours after JKJAV verifies that you're staying in Kuala Lumpur and Selangor. You can also check on their official website.
Some users had noticed that registrations had started earlier before 12PM. Khairy had tweeted that a staging link was tested earlier and bookings submitted before 12.00pm will not be recorded.
Related reading