Meeting new people might be a little harder during the pandemic, which is why online dating has become the new norm. And while Facebook has already dabbled in their own Facebook Dating feature, they're testing out a new video-based dating app called Sparked.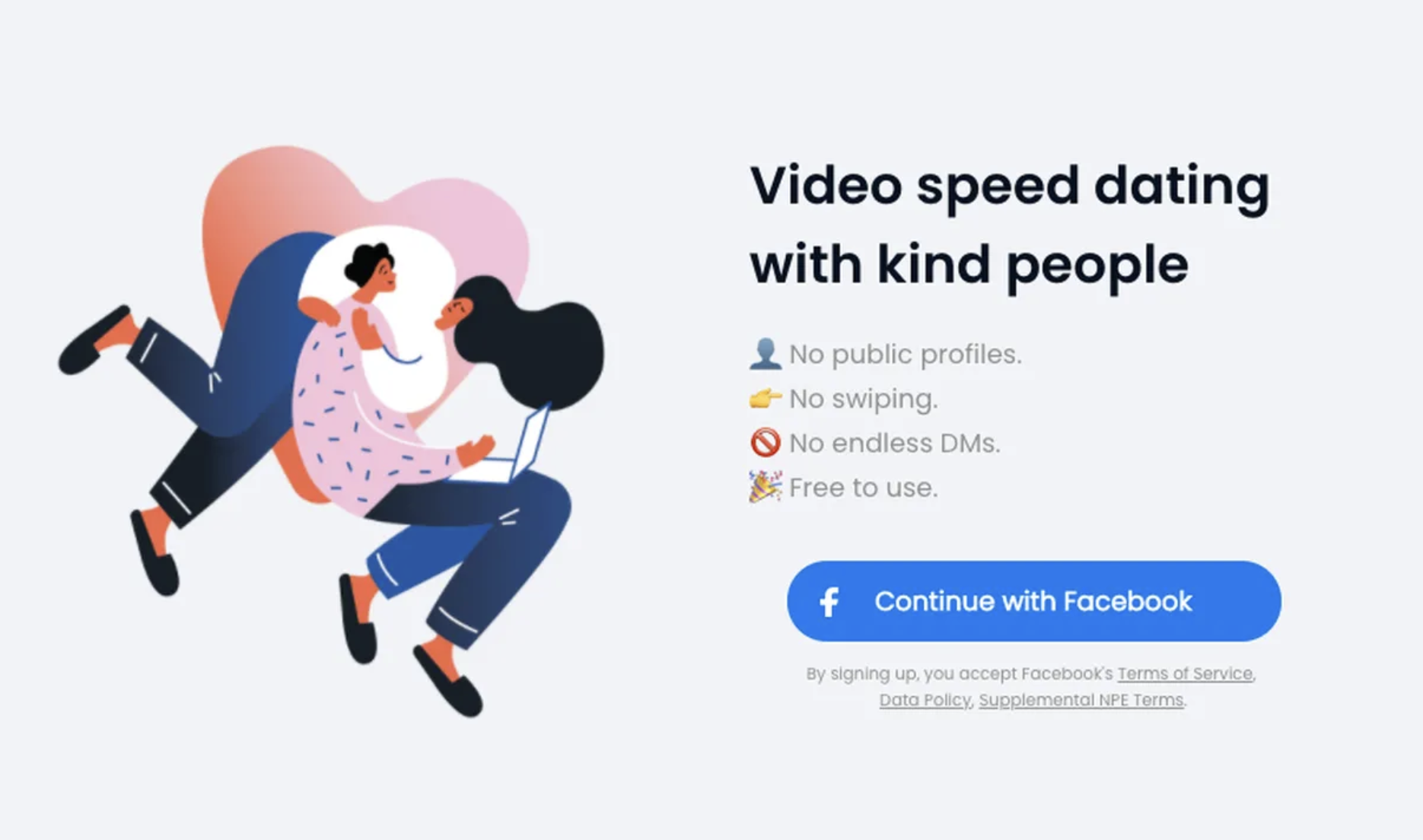 The Sparked app has their own site, but it doesn't look like it's available yet for everyone. However, The Verge reported that the app describes itself as it "video dating with kind people".
Their concept also involves no public profiles, no swiping, no endless DMs and that it is free to use. To register, though, you'd need to have your own Facebook account. A Facebook spokesperson said that Sparked is still an "initial experiment" and that at this time it is only in a "small beta test".
The concept is similar to real-world speed-dating events—where daters meet other hopefuls face-to-face for a very short amount of time. On Sparked, daters will start with four-minute video chats which would give daters the time to decide whether they want to take things further.
If they do decide to continue, they would go on a second video date—this time for 10 minutes. In case both are still interested, the platform will allow them to exchange their contact details and continue to 'fan the spark' through Instagram, Messages or email.
In a preview by The Verge, users have to type out "what makes them a kind dater" when signing up. The responses will be "reviewed by a human at Sparked" before you're allowed to go on speed dates. Users will also be able to choose if they want to date men, women, and non-binary people—as well as if they're open to dating trans people.
I'm personally not that impressed with Facebook's "kind dater" theme. How will the people at Sparked judge other people's kindness? And will that actually weed out "mean" users?
However, the app's idea of video speed dating sounds like a good change from apps where users browse through hundreds of profiles without really getting to know the people. It also helps them meet without the fear that the photos are false.
It is also not known whether they will need to download Sparked on their smartphone, as there is no active application in the App Store or Google Play Store. But Facebook's first dating feature is available on smartphones—although I've never heard of anyone who's ever used it.
[ SOURCE, IMAGE SOURCE ]
Related reading