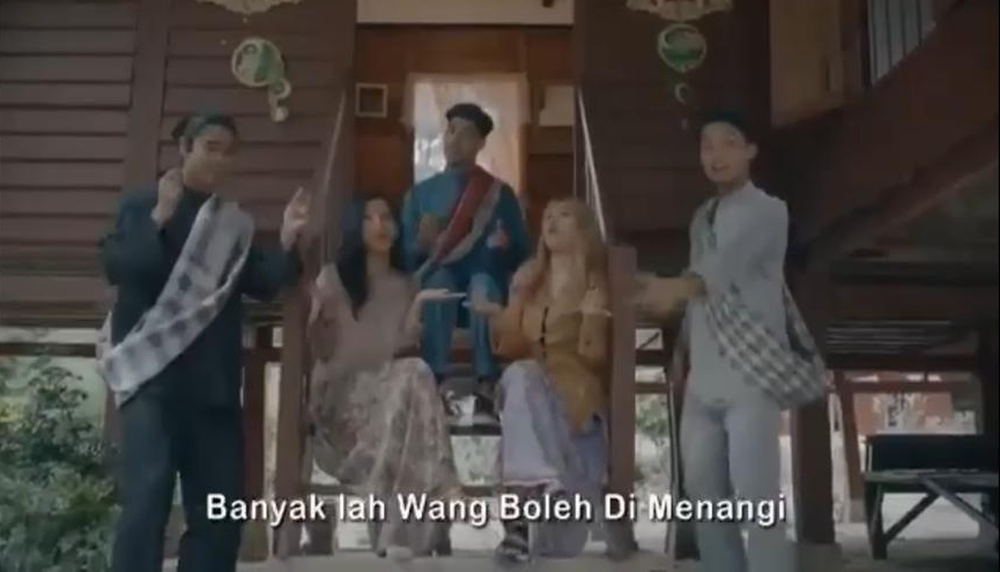 The Royal Malaysia Police has arrested 8 individuals including 3 women who are suspected to be involved in the filming of a viral Hari Raya ad which promotes online gambling. According to Deputy Inspector-General Datuk Seri Acryl Sani Abdullah Sani, those who were detained consists of actors, artist agents, videographers, producer and a director.
However, it is reported that the police is still tracking down the mastermind behind the making of the video. He added that the individuals arrested have admitted receiving payment for the Hari Raya video which is said to have taken place at two locations in Ampang and Hulu Langat, Selangor on 13th March.
A total of 38 police reports on the video have been received and he advised the public not to make any speculation on the matter as the investigation was still ongoing. He shared that the arrested individuals would be investigated under Section 504 of the Penal Code, Section 233 of the Communications and Multimedia Act 1998 and Section 4 (1) (G) of the Common Gaming Houses Act 1953.
It is also reported the police is aware of another video promoting online gambling that was circulated online. At the moment, there has been no report yet on the new video but Acryl Sani has ordered a police report to be made.
Yesterday, the MCMC has issued a statement that it has taken a fast-track approach to empower the police to instruct all internet service providers to block access to online gambling platforms. They have also reached out to various platforms including Facebook, Twitter and YouTube to remove the offending Hari Raya ad in accordance to their terms and condition, and community guidelines.
MCMC has reminded the public to be responsible and to report such video instead of sharing it on social media platforms.
[ SOURCE ]
Related reading