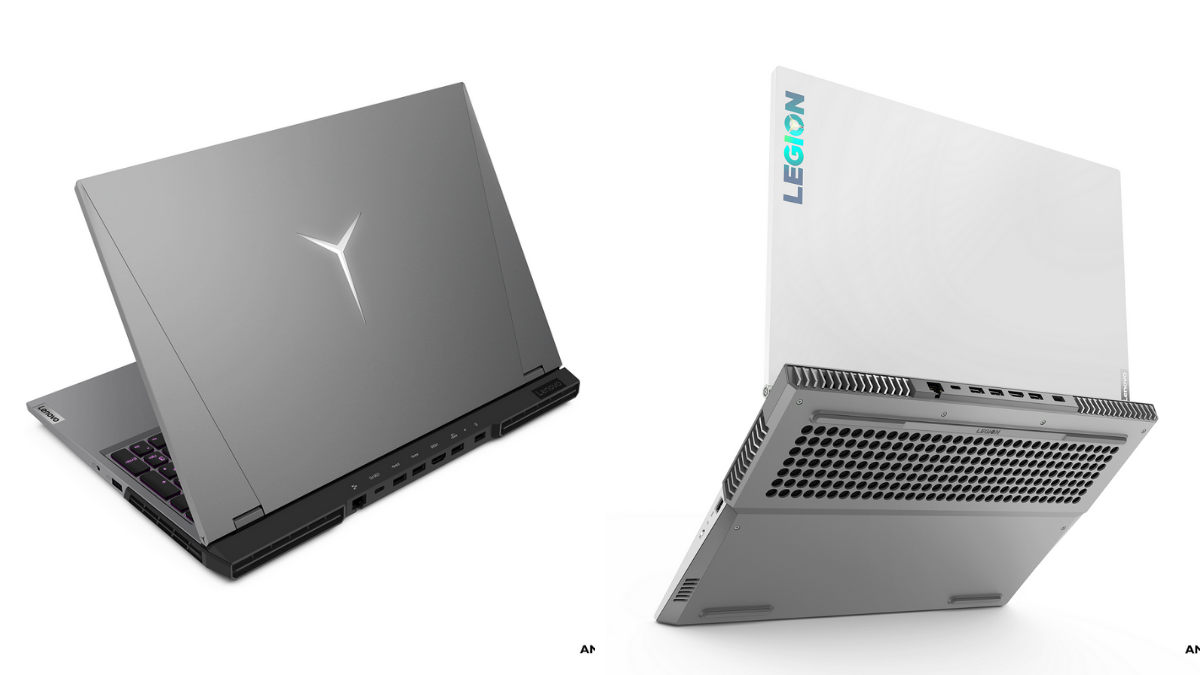 Lenovo has just announced the eagerly-anticipated Legion 5 Pro and Legion 5 AMD gaming laptops for the Malaysian market, and of course, they arrive with some tasty pre-order promos for a limited period of time. Both Legion 5 models are, as expected, powered by the latest Ryzen 5000 chips under the hood—but the Pro is clearly the top-of-the-line option in the series now,
Ready? Here's everything you need to know.
Price and availability
Up till the 18th of April 2021, pre-orders are open for both the Lenovo Legion 5 Pro and the Lenovo Legion 5 AMD from authorised retailers. If you purchase during this period of time, you'll also get free gifts worth up to RM1,000 bundled in. These are the participating retailers:
Official pricing in Malaysia starts from:
Lenovo Legion 5 Pro – RM6,799
Lenovo Legion 5 AMD – RM6,099
Lenovo Legion 5 Pro specs
A quick breakdown of what you need to know. Lenovo has equipped its flagship gaming laptop with up to Ryzen 7 5800H processors, and Nvidia GeForce RTX 3070 GPUs. You're also lookin gat a 16" IPS display pushing an impressive 165Hz refresh rate and WQXGA resolution—while promising a 3ms response time and 100 percent sRGB coverage. Configurations of up to 32GB of DDR4 is available (two SO-DIMM slots), while there is also a built-in 1TB SSD (up to two M.2 drives supported).
Ports are fairly numerous, and just like the regular Legion 5, they're located at the back of the laptop to offer a cleaner setup. These are made up of a single USB-C (PD charging now supported), a second USB-C port, HDMI 2.1, four USB 3.2 Gen 1 ports, an Ethernet port, and of course, the 3.5mm headphone jack. It's also the same 80Wh battery sustaining the device, which promises up to 8.1 hours (but only on integrated graphics), Lenovo says. 
Lenovo Legion 5 AMD specs
The Legion 5 AMD, meanwhile, shares the same Ryzen 7 5800H processor, although GPU options only go up to the RTX 3060 with 6GB of GDDR6 VRAM. Meanwhile, only 16GB of DDR4 RAM is available, although you can choose to upgrade this to 32GB via the two SO-DIMM slots. You also get a 1TB M.2 NVMe SSD, and an additional M.2 slot.
Something else that you miss out on with the non-Pro version of the Legion 5 is the high resolution display, although the Legion 5 AMD still pushes an impressive 165Hz refresh rate at a Full HD resolution of 1920×1080 pixels. It's also Free-Sync and G-Sync certified, with 100 percent of the sRGB gamut covered. It's a tad heavier at 2.4kg, but personally, I don't think weight should be too much of a concern for a bulky 16″ gaming laptop like this one.
As for ports, you get the same, upgraded USB-C port that can handle PD charging, along with another USB-C port. This is rounded off with a single HDMI 2.1 port, the 3.5mm jack, and four USB 3.2 Gen 1 ports—along with an Ethernet port for the most stable connection.
Both models are genuinely very close on paper, and the price difference of RM700 certain makes this a difficult choice. The main factor in that decision, from where I'm seated, is whether you need the Legion 5 Pro's higher resolution display—and if you really need that RTX 3070. Let us know which model you prefer in the comments down below!