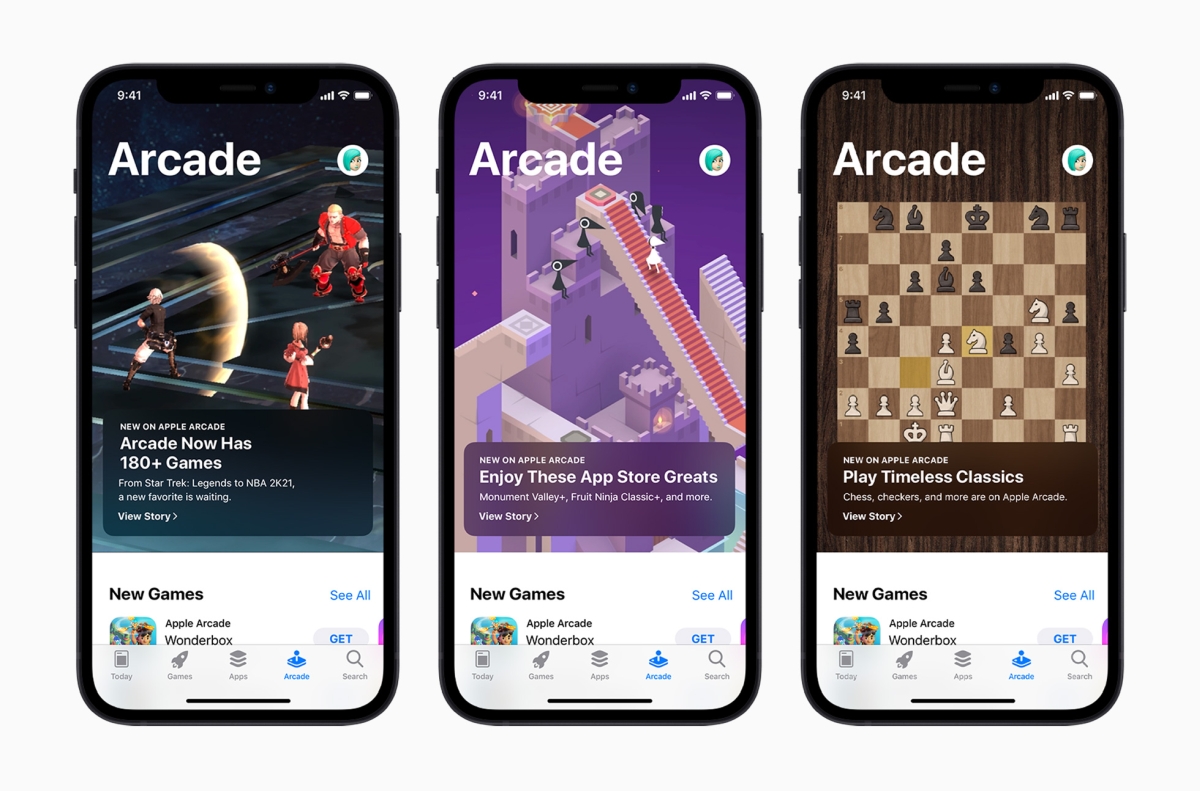 Apple has just announced the biggest expansion to Apple Arcade thus far, with 30 new games added to the company's mobile gaming platform. Besides some new exclusives—which has been one of the more unique things about Arcade—the catalogue now features two categories: Timeless Classics and App Store Greats. This is a rather interesting move from Apple, and the addition of popular App Store games, in particular, should certainly have its appeal among the masses.
Now, within the new App Store Greats category, you'll have free access (if you're already subscribed) to iOS games such as "Threes!", "Mini Metro", and "Fruit Ninja Classic". Some of these titles are actually still available on the App Store as individual purchases, but Apple is essentially including these classics within your Arcade subscription—which is a nice touch, I feel.
Meanwhile, within the Timeless Classics segment, you'll have access to a number of simple games—stuff like Backgammon+, Chess Play & Learn+, Sudoku+, and other similar board games. While I don't consider these to be a game-changer per se, it's still nice to have more simple, easy-to-pick-up/no commitment sort of games available at your fingertips.
As mentioned, you also get a couple of Arcade exclusives. These include NBA 2K21 Arcade Edition, Star Trek: Legends, and The Oregon Trail. All in all, this means that the Apple Arcade' catalogue now has over 180 games, with Apple looking to build on a strong first year for Apple Arcade.
Apple Arcade, if you aren't familiar, works in a way where you pay a set subscription fee. Then, anything and everything that you find within the platform—compatible on iPhone, iPad, Apple TV, and Macs—is available to play in full, with no ads or "freemium" elements. The subscription is available to Malaysian users at RM19.90 per month, with a one-month free trial. Or, you can get access to Arcade with an Apple One subscription. Or, if you buy a new (compatible) Apple device, you get three months free access.
To find out more, click here.
Related reading