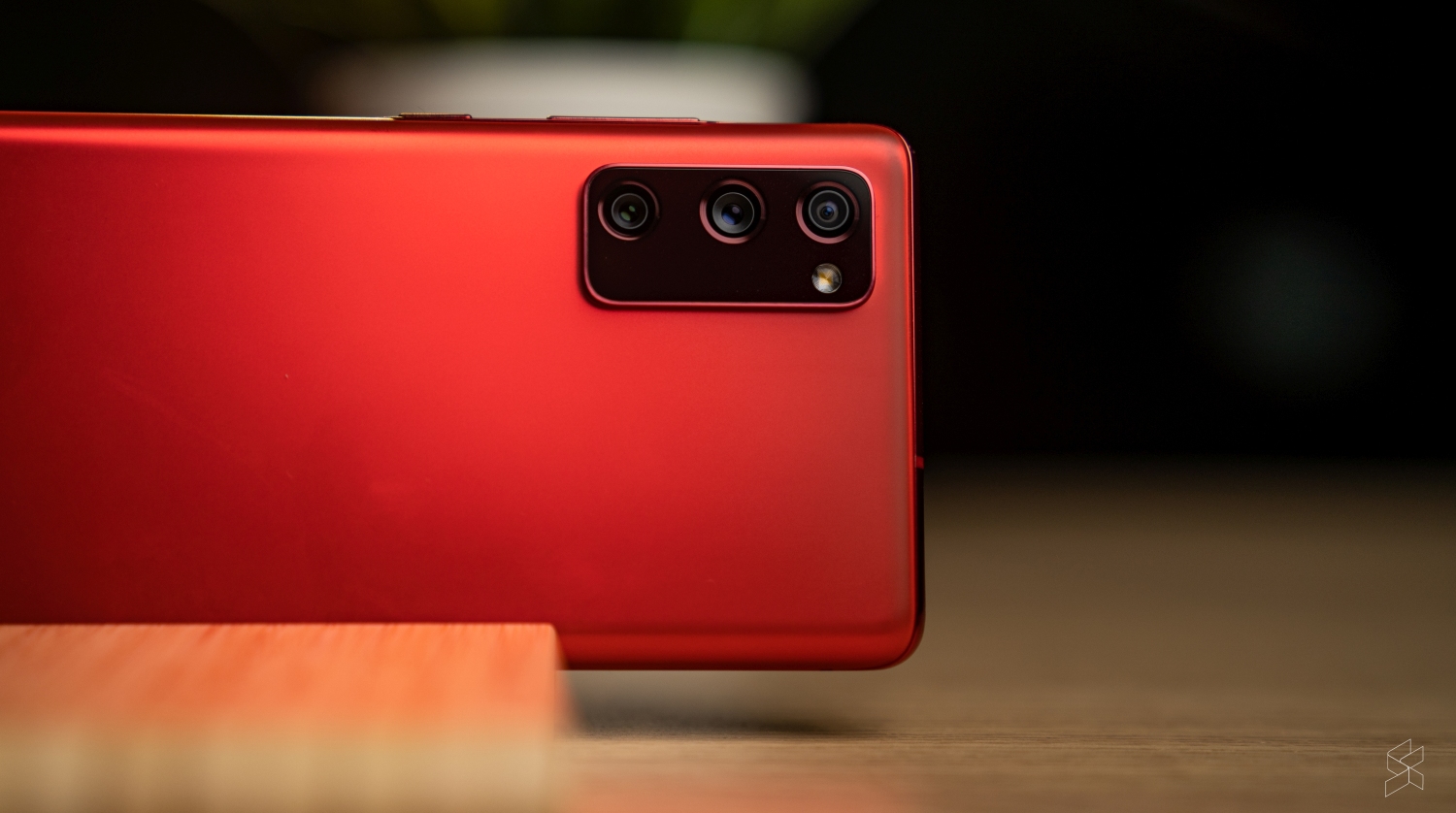 Samsung is rolling out a new update for the Galaxy S20 FE 5G, one that is supposed to fix certain touchscreen issues on the company's mid-ranger. You're also getting the April 2021 security patch—which was pushed earlier to the Galaxy S20 FE LTE. There was a slight gap between the two releases, which might be because Samsung was working on releasing a fix for some reported touchscreen issues on the 5G version of the popular device.
The last firmware update for the LTE version came with the April 2021 patch too, of course, but that was more-or-less it. However, firmware number G781BXXU2CUD1 is now available for the Galaxy S20 FE 5G, and the changelog touches on a touchscreen stability improvements. For some context, the Galaxy S20 FE had some reported touchscreen issues for certain owners at the start, but subsequent updates for the LTE model were supposed to have rectified the issue.
However, the latest changelog for the 5G variant of the S20 FE says that "stability" of the touchscreen has been improved, although this issue was supposed to be fixed by now. Perhaps there were a couple of issues that remained, exclusive to the 5G model, but Samsung hasn't provided any explanation for this at this juncture. Regardless, perhaps this might also mean that we'll be seeing an update become available for the LTE version at some point as well.
Other stuff that's included in the update is the usual. Device stability improvements, bug fixes, and "further improvements" to performance. To find out if the update is available on your device, head over to Settings > Software update. The latest update should be there, and be sure to check if it is build number G781BXXU2CUD1.
In any case, the Galaxy S20 FE 5G—provided you aren't experiencing touchscreen bugs—offers plenty for the money. You get 5G connectivity (as per its name, of course), a fast 120Hz display, and a flagship Snapdragon chipset under the hood. This last bit is certainly unique, and it's more than you can say for the Galaxy S20 FE's more expensive siblings, the Galaxy S20 series, or even the Galaxy S21 series, which utilise Samsung's in-house Exynos chips instead.
Have you experienced touchscreen issues on your Galaxy S20 FE 5G? Is the latest update available on your device? Share your experience in the comments section below.
[ SOURCE ]
Related reading