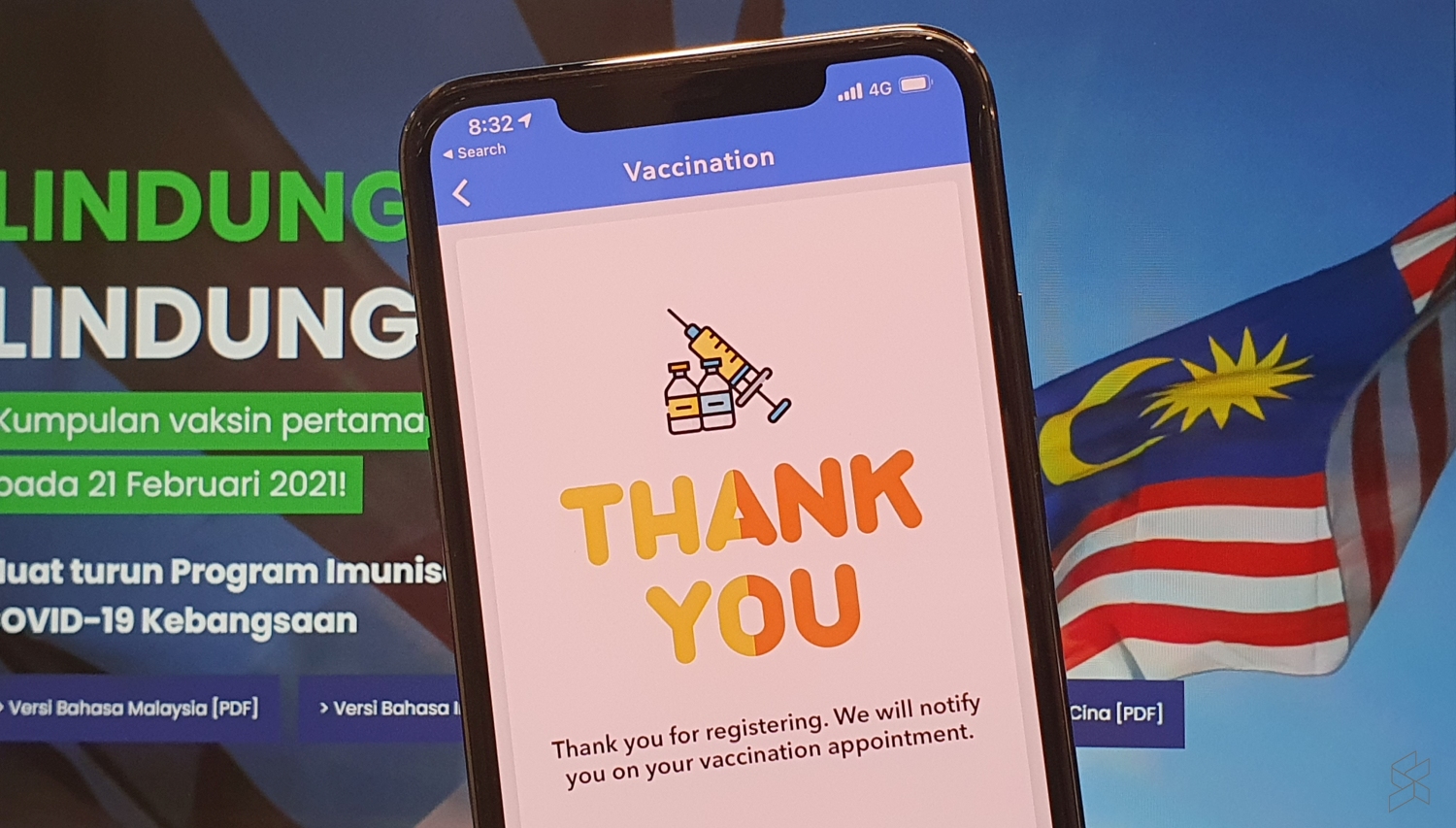 During today's national COVID-19 immunisation program briefing, the minister in charge of the COVID-19 vaccination coordination effort, Khairy Jamaluddin, has shared that a total of 31,776 vaccination appointment notifications have been pushed so far via MySejahtera and SMS. However, less than half of those being notified have responded. Those who have yet to respond are urged to accept or decline the appointment as soon as possible.
Out of the 31,776 individuals that have notified, a total of 13,218 people (41.6%) have accepted and 343 (1.1%) have declined. The remaining 18,215 (57.3%) individuals did not respond at all.
Khairy has urged everyone to respond to the notification as this will help with the planning and coordination of the vaccines at the vaccination centres. This is necessary to avoid wastage of vaccine as they would need to know how many people would actually show up. For those who choose to decline, a new vaccination date will be given.
During today's briefing, Khairy has shared that 50,000 more vaccination appointments will be sent out today. Phase 2 is scheduled to start from 19th April in 8 states, namely Kedah, Pahang, Pulau Pinang, Melaka, Sabah, Sarawak, Terengganu and Labuan. Phase 2 includes senior citizens aged 60 years old and above, people with chronic diseases and people with disability. Both Pfizer and Sinovac vaccines will be used for Phase 2 vaccinations and both are deemed safe for senior citizens.
Last week, the special committee on ensuring access to COVID-19 vaccine supply (JKJAV) had tweeted that COVID-19 appointments must be accepted within 48 hours. If you do not respond, the appointment will be cancelled and it will be rescheduled to another date.
If you're categorised under Phase 2, you may check for your vaccination status via the MySejahtera app. Alternatively, you can also check via VaksinCovid.gov.my by entering your IC/passport and mobile number. If you have any questions, you can call 1-800-888-828.
Related reading