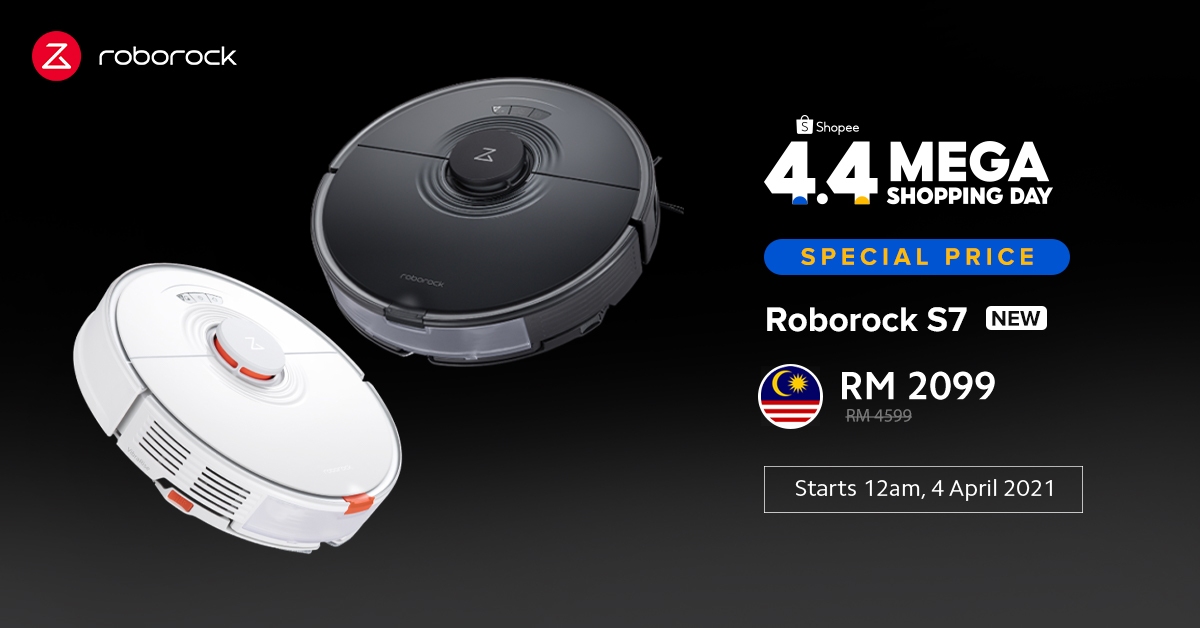 If you're looking for a robot vacuum cleaner, Roborock's new S7 vacuum cleaner that comes with sonic mopping can be yours with a 54% discount. Exclusively offered during Shopee's 4.4 sale, you can get it for as low as RM2,049 at midnight from 12am to 2am.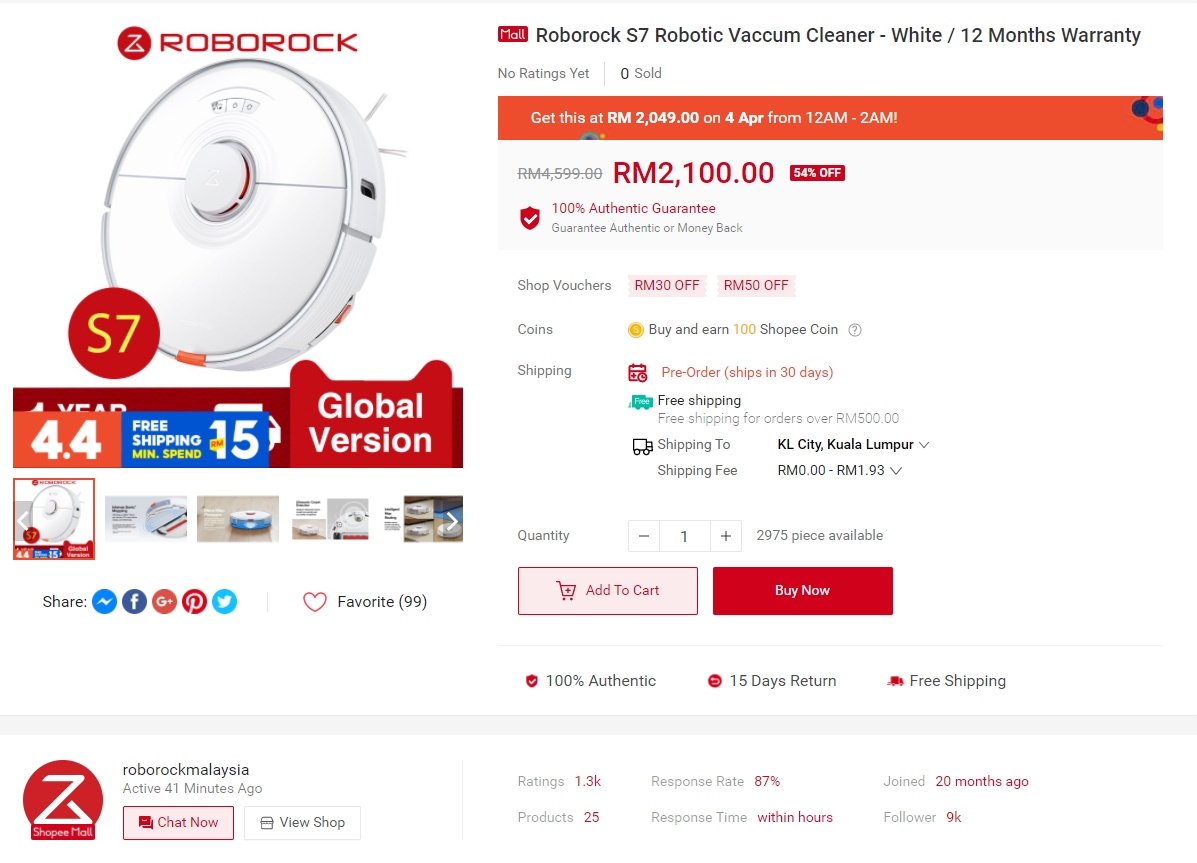 The Roborock S7 Robotic Vacuum cleaner retails for RM4,599 in Malaysia and it's currently available for pre-order at a discounted price of RM2,199 until 11th April. For one day only, the robot vacuum cleaner is going for RM2,099 on 4th April and you can save another RM50 if you get it during the flash sale that starts at midnight.
The Roborock S7 claims to be one of the fastest sonic mops in the market offering a high-intensity scrub from 1,650 times per minute to 3,000 times per minute. To overcome thick carpets, it boasts a "VibraRise" feature which lifts the mop when carpets are detected. It also claims to provide a consistent mop pressure of almost 600g for a more effective cleaning.
The vacuum claims to offer a maximum suction of 2500Pa and it has a 5,200mAh that is rated to provide up to 3 hours of cleaning time in quiet mode. The robot vacuum can be managed via a mobile app which is available on both iOS and Android. For greater convenience, it also supports voice commands via Alexa, Google Home and Siri.