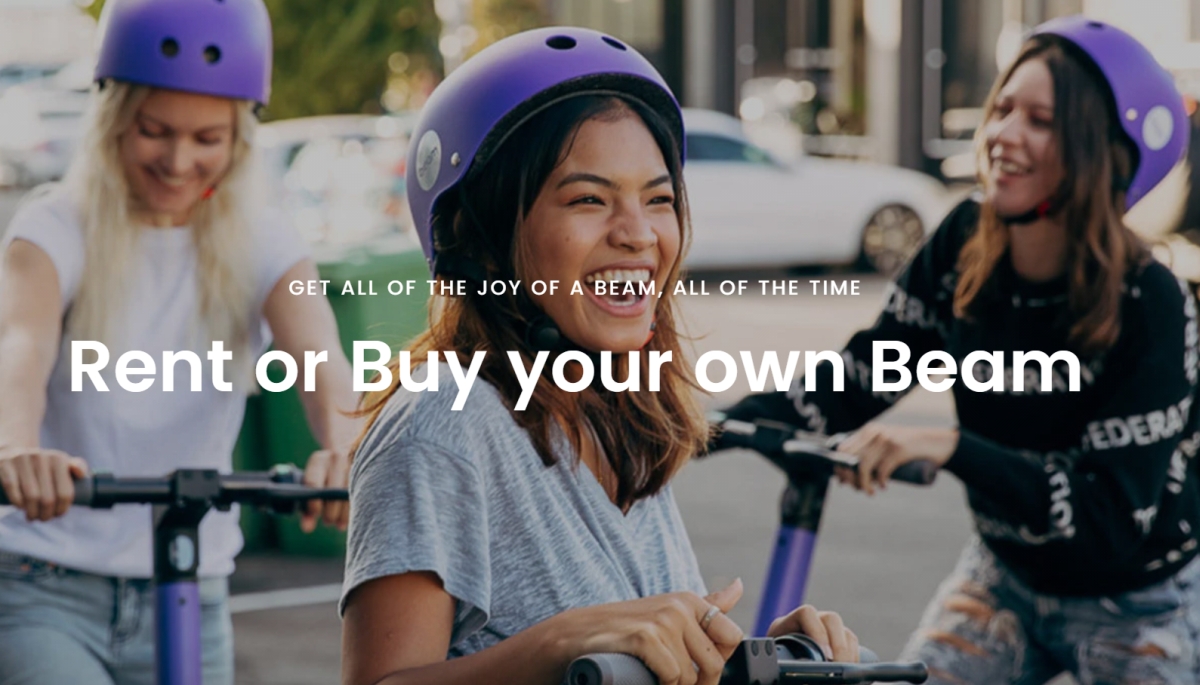 Personally, I love eScooters (electric scooters). They're environmentally-friendly, they're fun to ride, and they feel really fast—although you should always be careful if you're riding them in public areas. In fact, we've compiled a quick breakdown of everything you need to know about riding eScooters in Malaysia in a previous article here. But eScooters can be very expensive—although there are rent options from companies like Beam.
Now, Beam has a couple of subscription plans that look new to us—thanks to a member of the team, who noticed new tags on the Beam eScooters parked near our office.
What are "unlimited rides"?
Scanning the QR code on the images led us to a page on Beam, where the company details the various subscription plans that allow you to rent or buy your own eScooter from Beam. This means that instead of the standard fare (RM0.60, as pictured above), you'll be able to use the Beam eScooter as much as you'd like—which would offer a lot more value to regular scooter riders out there.
Plus, these will look different from Beam's regular fleet, so there won't be too much confusion. Charging equipment for the Beam Solo will provided.
Basically, there are two methods for you to get "unlimited rides"—renting, or buying an eScooter from Beam. For the latter, you can own your own Beam Saturn for RM1,500, although you should take note that these are refurbished eScooters, as opposed to brand new units. Beam assures, however, that these units are in "good condition" and safe to ride.
If you aren't keen to making the payment upfront, there is also a rent-to-own option available. Basically, you'll need to pay RM550 per month for three months—and at the end of the month, the eScooter will be yours to own.
Meanwhile, there are also three rental plans:
30-day Rental Plan – RM150
60-day Rental Plan – RM280
90-day Rental Plan – RM380
You can sign up on Beam's official site here, and once payment has been made, self-collection will be arranged. However, if you require a home delivery, deliveries are available at additional cost. If you haven't tried one of Beam's eScooters before, you can also try a Beam Solo at no cost for seven days—this will require a RM200 security deposit. Click here to fill in Beam's form for the trial.
Finally, Beam is also offering a Solo Service Plan for RM120, which offers a number of benefits over a six month period:
Unlimited free maintenance for your scooter
Free inspection and labour whenever you bring in your scooter for repairs (you only need to cover the cost of spare parts)
Receive RM100 worth of free Beam Ride Credits for those moments when you want to Beam but don't have your own scooter with you
So, what do you think? If you've tried a Beam eScooter in the past, share your experience in the comments section down below. Or, if you've come across Beam's latest subscription plans prior to this, we'd like to hear from you as well. To find out more, click here.
Related reading