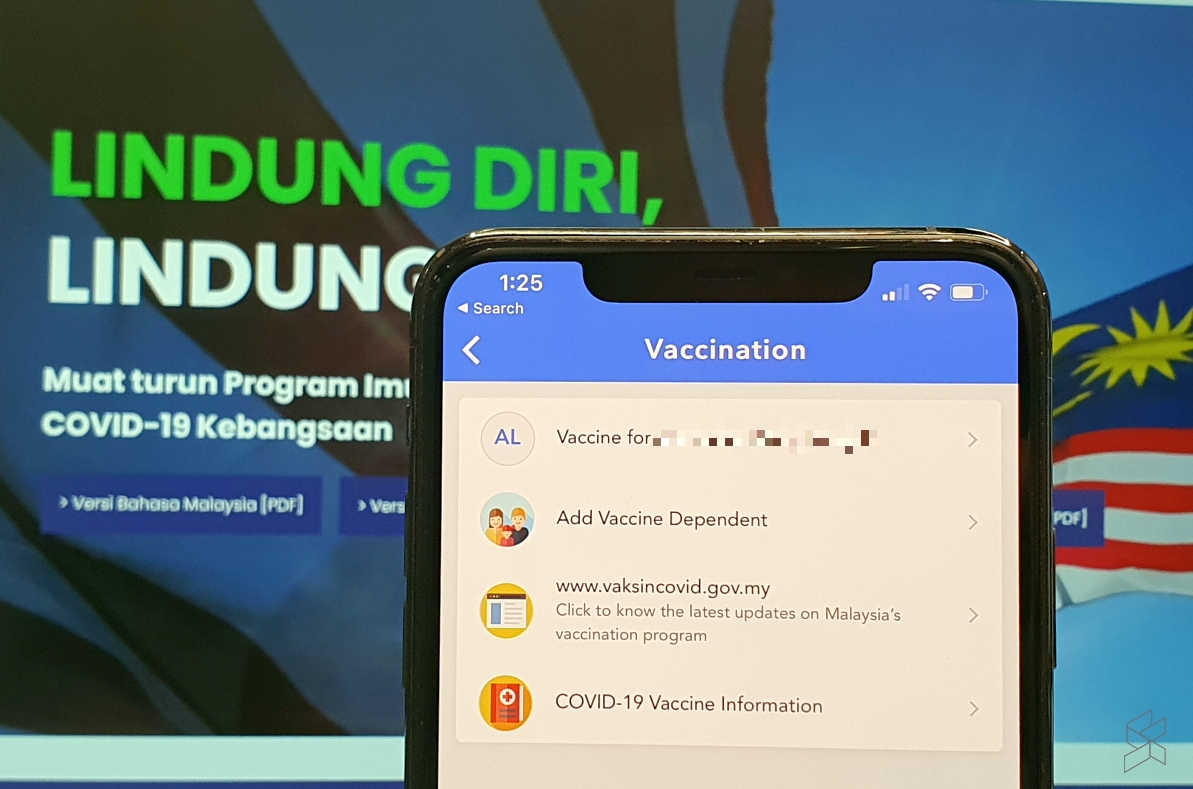 The Ministry of Health has announced that the latest MySejahtera app version allows you to register your dependents for COVID-19 vaccination. The update is available now and you can download the latest version to use this new feature.
Do note that a dependent can only be tied to a single MySejahtera account and this is implemented to prevent duplication. Here's how you can add dependents to your MySejahtera account:
Launch MySejahtera (Google Play Store, Apple App Store, Huawei AppGallery)
Go to the home screen
Tap on "COVID-19 Vaccination"
Tap on "Add Vaccine Dependent" from the menu
Tap on "Add Vaccination Dependent" at the bottom of the screen
Fill up your dependent's details including Full Name, relation, NRIC/passport, Age, Gender and current address.
According to the listing, your dependents may include your husband/wife, child, siblings, parents/parents-in-law, grandparents or guardians. Before submitting, you are required to confirm that you are authorised to register for the vaccine on their behalf. The app also warned that the dependent's IC / passport number can't be registered to more than one MySejahtera account.
Apart from MySejahtera, you can also register via vaksincovid.gov.my or call-in at 1-800-888-828. If you've registered via MySejahtera previously, do ensure that you've completed the health assessment details. For those who have accidentally registered twice, the MySejahtera app was recently updated to reflect your first registration date.
[ SOURCE ]
Related reading