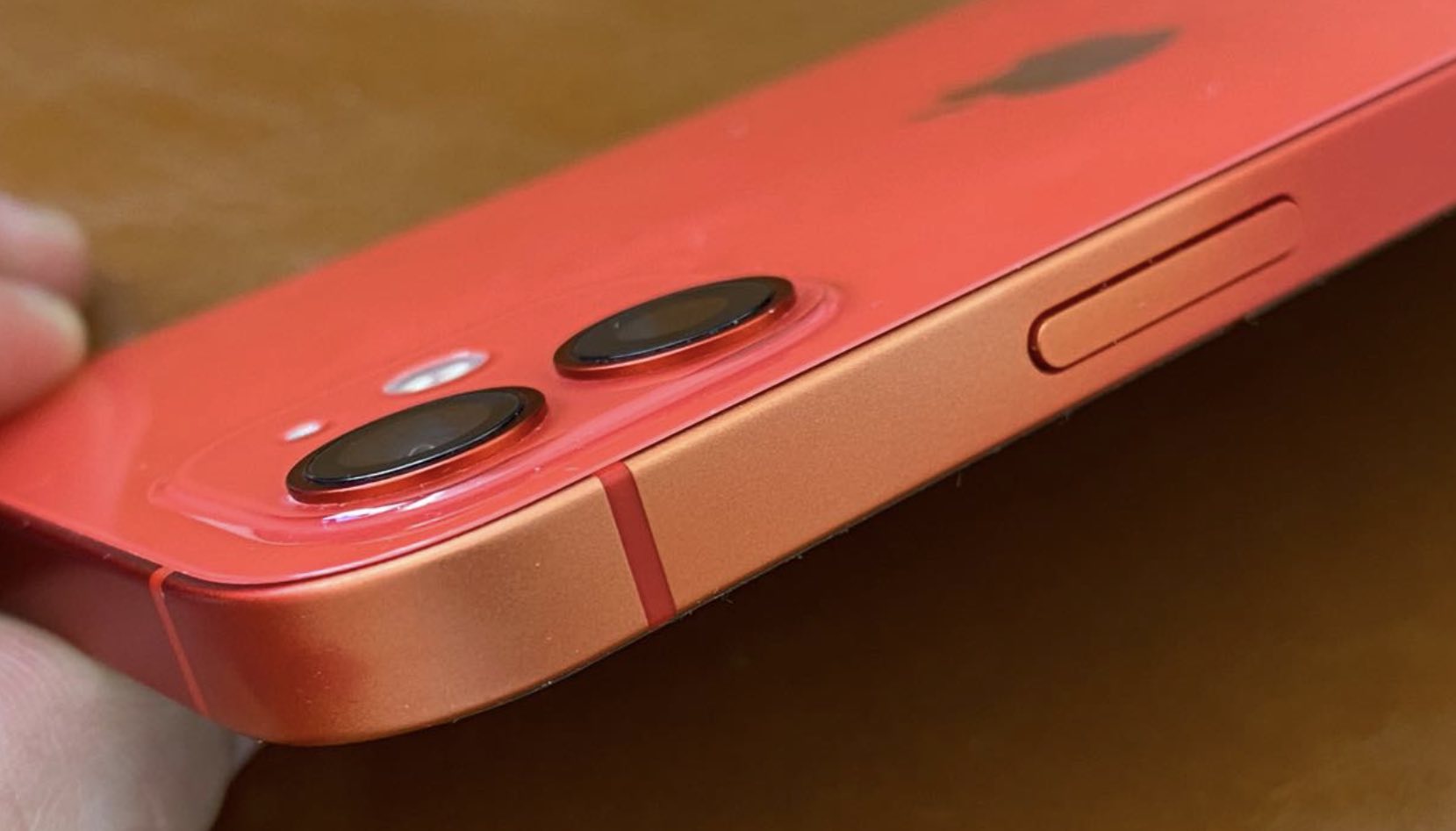 Svetapple reports that the aluminium edges on both the iPhone 12 and iPhone 12 mini can suffer from discolouration in just four months after purchase. And according to some Twitter users, the significant fading isn't a one-off discovery.
Something similar it's happening with my iPhone 12. The paint from the aluminium around the camera lens has fallen off and I have no idea how.

— ~ (@mvrtzpr) March 15, 2021
Svetapple's (PRODUCT)RED iPhone 12 was purchased in November 2020 for work purposes, and has been used in a case since then. However, in the last four months of usage, the red aluminium at some parts of the edges have significantly faded.
"This phone has been worn in a transparent case since day one and has not been used in any "toxic" environment where aggressive substances are present," wrote Svetapple.
Both the iPhone 12 and the iPhone 12 mini have aluminium edges—just like the iPhone 11 and iPhone SE 2. Interestingly, Apple has also received complaints on their forum about the red iPhone 11's discolouration problem as well back in May 2020.
On my own iPhone 11, I have fortunately not seen any form of discolouration at the edges. But it could possibly be due to the fact that I have a yellow iPhone 11—and I've only seen the green and red iPhones with aluminium edges with the problem.
The iPhone 12 Pro and Pro Max have stainless steel edges, and they were not reported to have any problems with discolouration so far. But let me know if you've noticed any discolouration of the aluminium edges of your iPhone 12 or iPhone 11.
[ SOURCE, IMAGE SOURCE ]