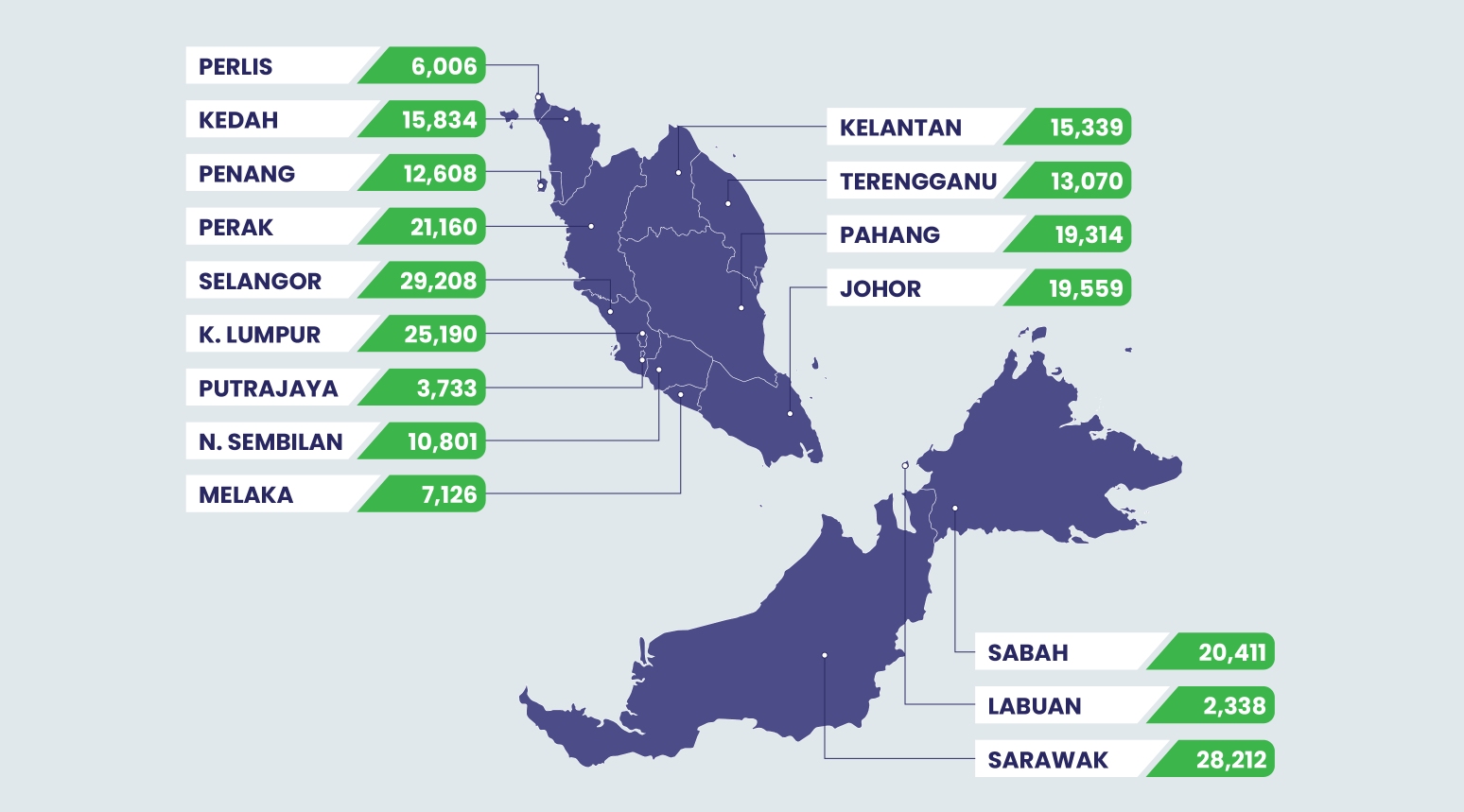 A total of 249,909 people have already received their 1st vaccine dose in Malaysia under the national COVID-19 immunisation plan. This means 50% of frontliners under Phase 1 have received their first jab.
At the moment, Selangor leads with a total of 29,208 vaccinations, followed by Sarawak with 28,212 and Kuala Lumpur with 25,190. At the moment, Malaysia is administering Pfizer COVID-19 vaccines which has a 21-day interval between the first and second dose.
Malaysia will begin vaccination with Sinovac vaccines in the coming weeks pending inspection by the National Pharmaceutical Regulatory Agency (NPRA). Khairy will be the first to receive the Sinovac jab to show confidence in the Chinese-developed vaccine. Similar to Pfizer, the Sinovac vaccine requires two doses but the interval time is shorter at 14 days.
In terms of registrations, the immunisation program has received over 5 million sign ups as of yesterday which represents 21.3% of the population. Selangor has the most registrations with over 1.5 million, followed by Johor with over 660,000 and Kuala Lumpur with over 473,000.
If based on population percentage, vaccine registration in Sabah is still low at only 7.5%. Meanwhile, Putrajaya has the highest registration percentage at 66.5%.
The vaccines will be offered to free to everyone in Malaysia including both citizens and non-citizens. You can sign up via MySejahtera or by filling up a webform on vaksincovid.gov.my. Alternatively, you can also call-in at 1800-888-828 to get yourself registered. There are also outreach programmes to register people residing in rural and remote areas.
Phase 2 which covers senior citizens, people will chronic illnesses and people with disabilities will begin in April 2021. For all remaining adults, Phase 3 will start in May 2021.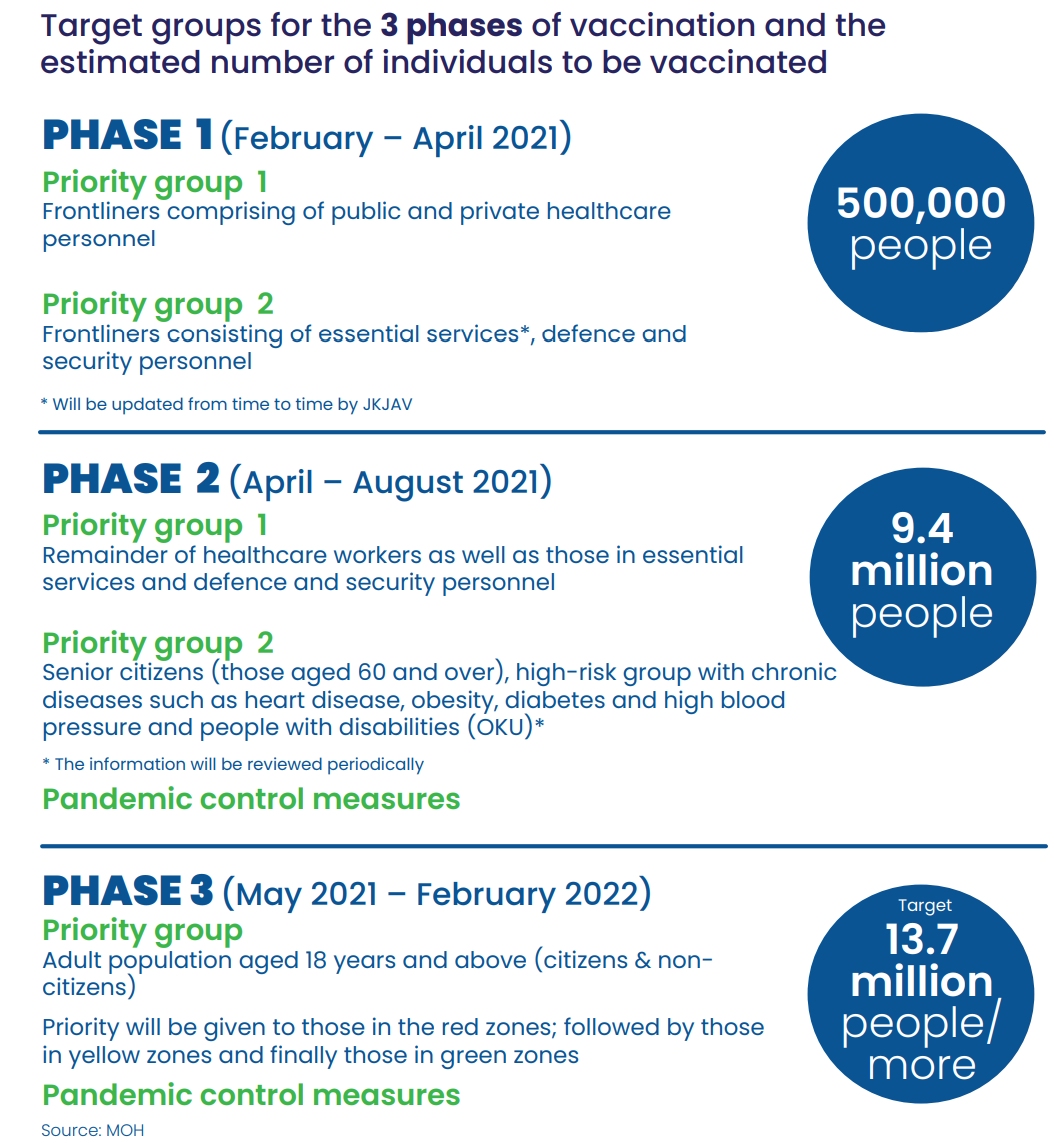 [ SOURCE ]