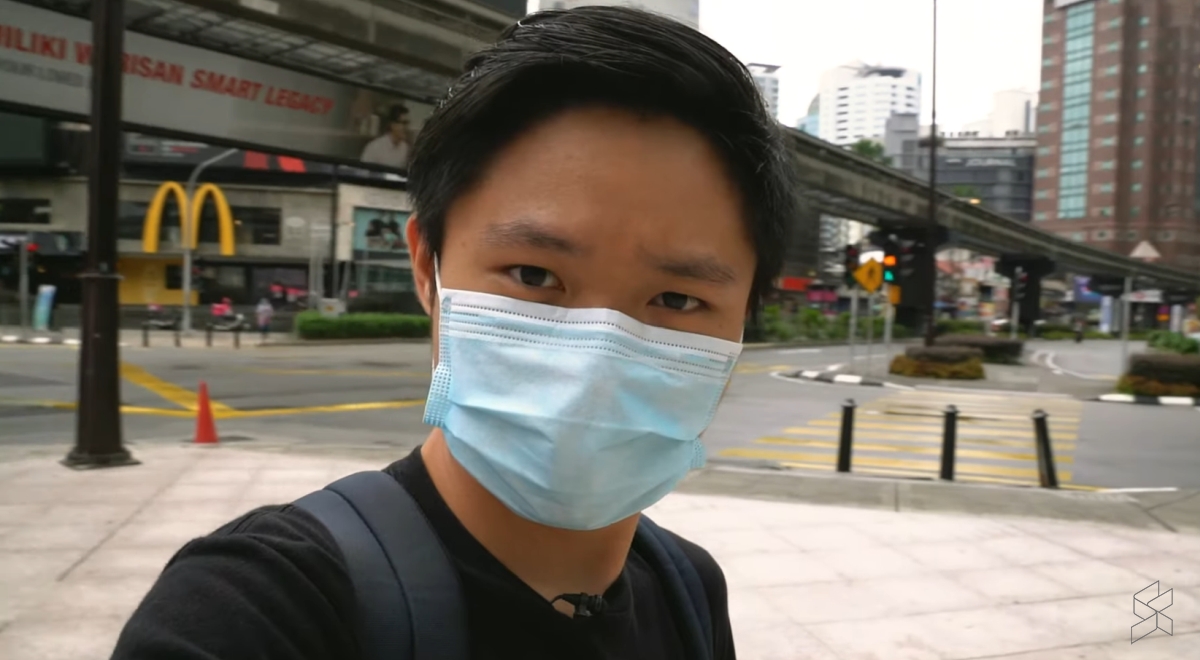 The Centers for Disease Control and Prevention (CDC) in the US had recently stated that people who have been fully vaccinated can gather indoors with other people without wearing a mask. However, there are some conditions to the statement, which was a part of a list of guidelines for vaccinated people in the US.
Prior to this, there has not been an official list of guidelines for the fully vaccinated, but that's also because COVID-19 vaccinations are fairly new for the public. The US started rolling out COVID-19 vaccinations on December 2020, but Malaysia has only started the first phase on 24 February 2021.
"Based on what we know about COVID-19 vaccines, people who have been fully vaccinated can start to do some things that they had stopped doing because of the pandemic," wrote the CDC.
What fully vaccinated people can do
The CDC defines "fully vaccinated people" as those who have been fully vaccinated two weeks after the second dose of the Moderna or Pfizer/BioNTech vaccine, or two weeks after the first dose of the Johnson & Johnson vaccine. If it has been less than 2 weeks since their shot—or if they still need to get your second dose—they are not fully protected.
The guidelines specified that you can gather indoors with both fully vaccinated people without masks, and with unvaccinated people from one other household (like relatives who all live together) without masks. However, fully vaccinated people aren't allowed to gather indoors with people who have "an increased risk for severe illness from COVID-19".
If a fully vaccinated person has been around someone who has COVID-19, they do not need to stay away from others or get tested unless you have symptoms. But if they live in a group setting (like a correctional or detention facility or group home) and are around someone who has COVID-19, they should still stay away from others for 14 days and get tested—even if they don't have symptoms.
What isn't changing, even if you're fully vaccinated
While the new guidelines give hope that we can eventually do more socialising like what we were used to pre-COVID-19, there are still a lot of things we need to be cautious of. The CDC shared a list of things that won't change—even if you're fully vaccinated.
Wear a mask, stay at least 6 feet apart from others, and avoid crowds and poorly ventilated spaces in these situations: In public, gathering with unvaccinated people from more than one other household, and visiting with an unvaccinated person who is at increased risk of severe illness or death from COVID-19 or who lives with a person at increased risk
Avoid medium and large-sized gatherings
Avoid being around someone who is sick
Delay domestic and international travel
If you have symptoms of COVID-19, get tested and stay home and away from others.
Follow guidance at your workplace
"We're still learning how effective the vaccines are against variants of the virus that causes COVID-19. Early data show the vaccines may work against some variants but could be less effective against others," wrote the CDC.
Even though the CDC are still also learning how long COVID-19 vaccines can protect people, they're sure that COVID-19 vaccines "are effective at preventing COVID-19 disease, especially severe illness and death".
"The guidelines will continue to evolve as more people become vaccinated," said CDC director Rochelle Walensky.
As for Malaysia, it's a little too early for the Health Ministry to release their own "fully vaccinated guidelines" as the immunisation program had only started on 24 February 2021. We're currently still under phase 1—where a total of 500,000 frontliners and essential workers would be getting their vaccination by April 2021.
As of 11.59pm 8th March, 166,363 people have received their first COVID-19 jab in Malaysia. Currently, over 4 million people have registered to be vaccinated. If you still haven't registered yet, you can do so on the MySejahtera app (iOS, Android), via vaksincovid.gov.my or call in to 1-800-888-828.
[ SOURCE, IMAGE SOURCE ]