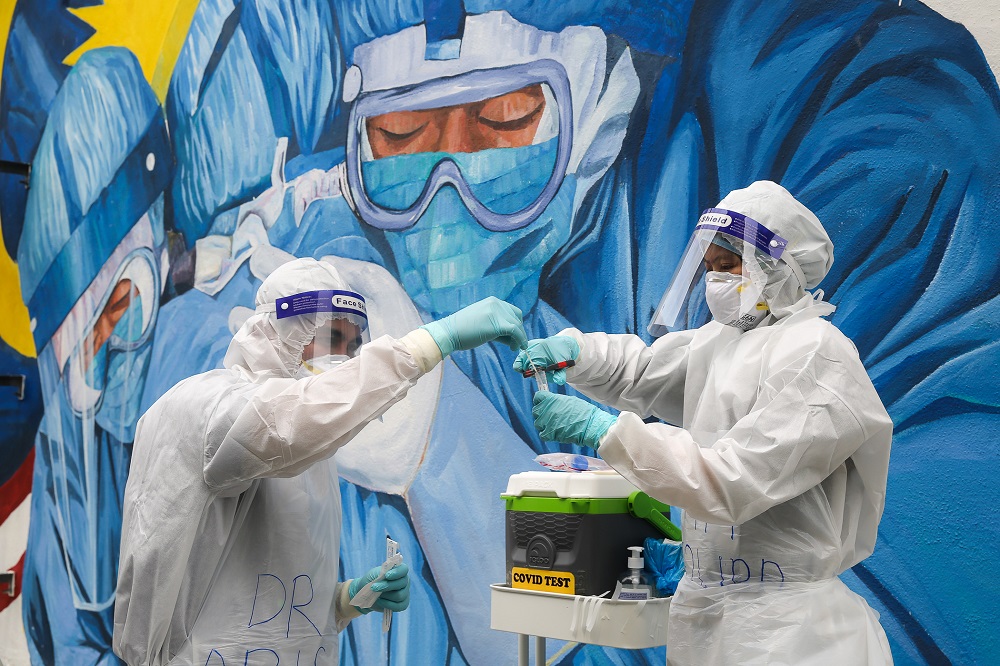 Today marks the first anniversary of Malaysia's battle against COVID-19 while most parts of the country are currently placed under Movement Control Order (MCO) 2.0. As of yesterday, Malaysia has recorded 183,801 total COVID-19 cases with a total of 678 deaths.
The country still faces an uphill battle to control the situation as it continues to record more than 3,000 new cases daily for 11 consecutive days. There are now over 40,000 active cases remaining which causes a strain on the healthcare system.
The first COVID-19 positive cases were recorded on 25th January 2020 involving 3 Chinese nationals that have arrived through Johor Bahru. The individuals were related to the early cases detected in Singapore.
The first local case was reported on 6th February, involving a woman in Kedah. Back then, the virus was identified as 2019-nCoV before it was given the official name, COVID-19 on 12th February 2020.
Malaysia's Health Director-General Dr Noor Hisham Abdullah had posted a tweet to mark the anniversary. He expressed his sadness that we have endured one full year of fighting against COVID-19. He said the end is nowhere near to be seen and we all have to soldier on despite the mental and physical fatigue. He added that everyone regardless of position must shoulder the responsibility to save the country together.
Dr Noor Hisham also urged the public to comply with the SOP which include wearing face masks, washing hands and to maintain physical distancing. He said everyone should stay at home and to only go out when it's absolutely required for urgent matters.
The past two months have been challenging as Malaysia saw a surge of new cases and clusters following the lifting of interstate travel on 7th December 2020. Malaysia had overtaken China in the total number of cases on the 12th December when total positive cases hit 87,913. After 43 days, Malaysia has added almost an additional 100,000 cases.
Although Malaysia plans to begin its COVID-19 vaccination program in February 2021, there's still a need to bring down the number of new daily cases to a more manageable level. Sarawak currently is the only state in Malaysia with remaining green zones and it currently faces a sharp increase in new infections with majority of cases from the Pasai cluster.
With the current MCO, the government hopes to reduce the infection rate and it appears to be showing some signs of improvement. Malaysia has been reporting more recoveries than new infections in the past two days.
It was recently reported that Malaysia may introduce total shutdown measures if the situation doesn't improve by 4th February but this was later denied by the EU-Malaysia Chamber of Commerce and Industry (Eurocham).
[ IMAGE SOURCE ]