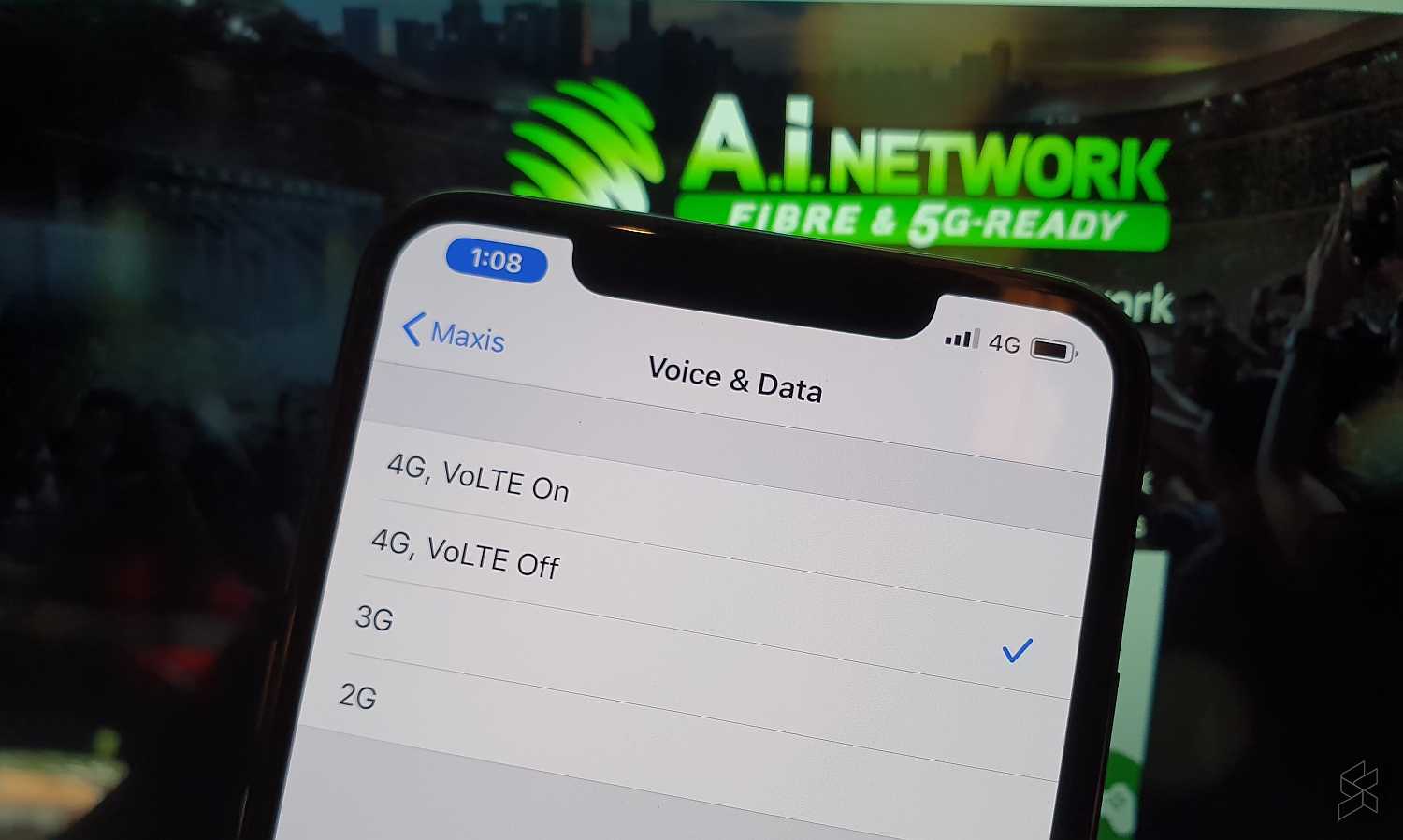 Maxis has announced that it has delivered 100% of its targets for JENDELA and they are on track with its network improvement initiatives for 2021. Apart from mobile connectivity, the green telco is also expanding its fibre footprint in several states in Peninsular Malaysia.
The telco said that it has built more than 150 new sites and have completed upgrades at over 5,500 sites in key market centres in both Peninsular and East Malaysia. Last year, they have also increased its fibre broadband footprint to cover more than 6,500 premises. It added that it has accelerated network capacity upgrades of more than 35% of the total 16,367 sites in the industry.
To provide better connectivity in rural areas, Maxis says it will leverage on mobile, fibre, WiFi and satellite communication. According to their official statement, Maxis will work closely with the MCMC and other industry players to accelerate rollout and ensure smooth implementation in all states in the country.
The telco gave an example of Kiulu, a small town in Tuaran, Sabah which was recently covered by 4G for the first time. The new tower has provided high-speed 4G coverage for 6 villages, namely Kampung Sinorut, Kampung Gonipis, Pukak, Lokub, Mantob and Kitapol.
As Malaysia targets to shut down 3G by the end of this year, Maxis has activated Voice over LTE (VoLTE) in October 2020. The VoLTE service is available for customers with VoLTE enabled devices on both Hotlink postpaid and Maxis postpaid. Maxis will also be ramping its 4G device campaigns to get more 3G phone users to switch to 4G.
To address connectivity concerns in scarcely populated areas, Maxis says it will accelerate its 4G coverage expansion in rural and underserved areas as part of its USP projects. They aim to upgrade more sites in Perak, Kelantan, Pahang, Johor, Sabah and Sarawak. When it comes to high-speed fixed broadband access, Maxis says they will roll out more fibre connections in Kuala Lumpur, Selangor, Negeri Sembilan, Melaka, Penang and Johor, with more focus given in rural and remote areas.
Although 5G deployment has been pushed back until late 2022, Maxis has assured that it is still committed to delivering 5G. It emphasised that it has conducted successful trials and showcased innovative 5G use cases to educate the public and the industry. Maxis is partnering with Huawei for its 5G deployment and optimisation of existing network resources.
The MCMC has recently issued an invite for JENDELA Phase 1 which will cover 1,661 locations throughout Malaysia. The JENDELA project to increase the average wireless broadband speeds to 35Mbps and to increase Malaysia's 4G coverage to 96.9% by 2022.
Related reading