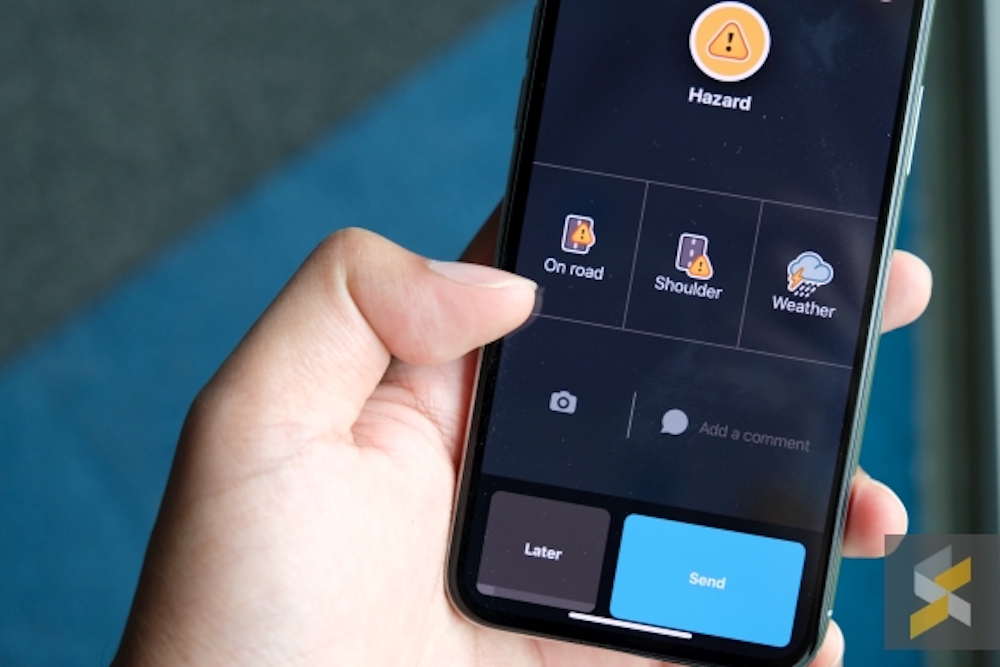 After Khairy Jamaluddin's hard fall while cycling on a road due to a pothole at Kampung Seri Cheeding in Banting, Selangor, the Public Works Department (JKR) in Kuala Langat had apologised to him and quickly fixed the pothole. JKR also shared 11 different ways the public can report road-related issues—none of which included Waze, arguably the most convenient method.
"We strive to do our best for the roads in our country, and every report made will be prioritised to make sure the roads are safe," wrote JKR in their press release.
In the same document, JKR stated 11 different methods that you can report road-related issues. They also said that they practise a "no wrong door policy" way of reporting.
Telephone (03-2610-8888 or 03-2618-9000)
Write to news portals
Go straight to the JKR office (Address: Menara Kerja Raya (Blok G), Ibu Pejabat JKR, Jalan Sultan Salahuddin, 50480 Wilayah Persekutuan Kuala Lumpur)
Write letters (Address: Menara Kerja Raya (Blok G), Ibu Pejabat JKR, Jalan Sultan Salahuddin, 50480 Wilayah Persekutuan Kuala Lumpur)
Malaysia Government Call Centre (MyGCC)
While we get more than enough options to report a road-related problem, some of these methods are impractical and inconvenient if we wanted to report a pothole at a very specific area we aren't familiar with. Writing a full blown official letter to JKR for a pothole isn't the greatest of ideas considering how slow snail mail can take, and having the possibility of it being lost.
Not all of the methods are ridiculous. You can download the Respons Rakyat app, which is pretty helpful and will let you drop pin your location while writing your report. Still, it's quite tedious to write down tiny details when you need to quickly report something.
However, none of these are as convenient and as used as the Waze app (iOS, Android). Since 2017, Waze has already been working together with all 12 Selangor State Local Authorities, and a whopping 52,295 reports on potholes in Selangor have been recorded on Waze between January 2019 and September 2020.
A big appeal of Waze is how widely used the app is amongst road users every day, and they're already likely to have the navigation app on while driving. Reporting on road-related issues is as easy as two touches of a button—a stark difference to having to load up another app to make a complaint.
According to Senator Edry Faizal on Twitter, there have already been 104,888 reports through Waze about road-related issues between August 2017 and June 2020. 69.51% of the issues have been solved, 22.13% of the issues are on its way to being solved, and 8.36% of them have not yet been solved.
"Just use Waze to report your issues," he wrote.
But while Selangor has been using Waze to get their information for potholes and other road hazards, there are other locations that have not yet made use of Waze's reports. The locations include federal roads, some privately owned roads, and roads separately managed by JKR, the State District Office (Pejabat Daerah/Tanah), or the Malaysia Highway Authority and Concessionaires.
State infrastructure and public amenities, agriculture and agro-industry committee chairman Izham Hashim said that to solve the issues in federal roads, he had proposed to the Federal Government to de-gazette federal roads to be under the state and utilise the Malaysian Road Record Information System (Marris) funds. He is still waiting for feedback from the Federal Government.
For now, the best way you can get your report across to roads that aren't in Selangor is to make full use of the Respons Rakyat app. Just make sure you get a passenger to do it for you if you're driving, so as to not accidentally cause another road-related issue when doing two things at once.
Related reading