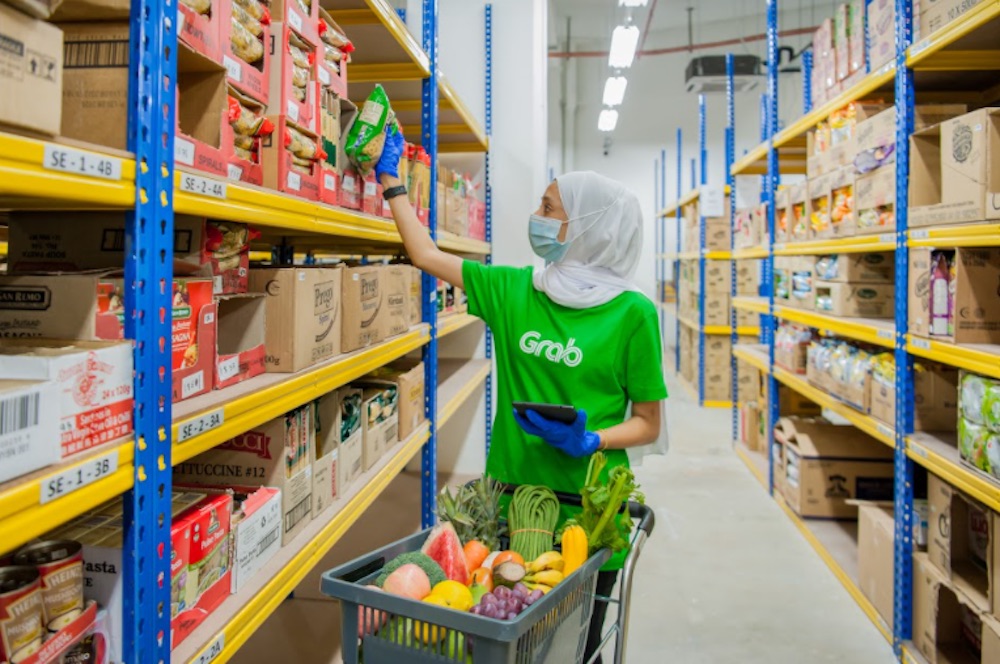 Grab began piloting Grabsupermarket earlier in November this year. Now, the company has officially launched their delivery-only supermarket for Klang Valley, with over 2,500 products direct from their warehouse and farms.
Grabsupermarket is another grocery-delivery service you can use besides services like HappyFresh and Tesco Online. And like these other services, you too have to book a slot for the next day—instead of getting your groceries right away after you've ordered (like GrabMart).
However, a big differences are that there are zero delivery fees. Other services like Tesco charges about RM6 to RM10 for delivery fees. Grabsupermarket also promises next-day delivery—which is a lot more appealing than the other mentioned grocery delivery services, which might only let you book a lot several days in advance because of high-demand.
"The next-day delivery model enables us to ensure the produce is delivered from our variety of partnering farms and suppliers directly to us, and from us to the customers, all within 24 hours. We saw an incredible take up of Grabsupermarket among consumers during the pilot phase, with fresh produce such as fresh vegetables, fruits and poultry making up almost 50% of our orders," said Sean Goh, Managing Director of Grab Malaysia.
How to access GrabSupermarket
Press 'Mart'
You can press 'Grocers' to find the Grabsupermarket option
Alternatively, you can type in 'Grabsupermarket' in the search bar, or scroll a bit further down in 'Mart' to find what you're looking for
Press on 'Grabsupermarket'
You'll then be able to shop for your groceries and have them delivered to you the next day
The supermarket has basically everything you'd need from your average supermarket. You can get fresh produce like meat, seafood, eggs, vegetables, fruits, and bread, as well as canned goods, frozen goods, household items and lots more.
The price range for something like a chicken breast without skin (480g) costs RM6.99. This actually seems a lot cheaper than Tesco through Happy Fresh—as a packet of chicken fillet (380g) costs RM8.99.
The only thing that's a little bit of a hassle is that the service is only currently available for delivery at 8pm-9.30pm. You can't schedule it earlier or later than that, but you can choose to have your groceries delivered on later days.
"Our ambition is to be able to offer the widest selection of groceries at the best prices, maximum freshness and zero delivery fees to every Malaysian household. In addition, we hope that Grabsupermarket will create even more income opportunities for all our drivers," added Goh.
Related reading