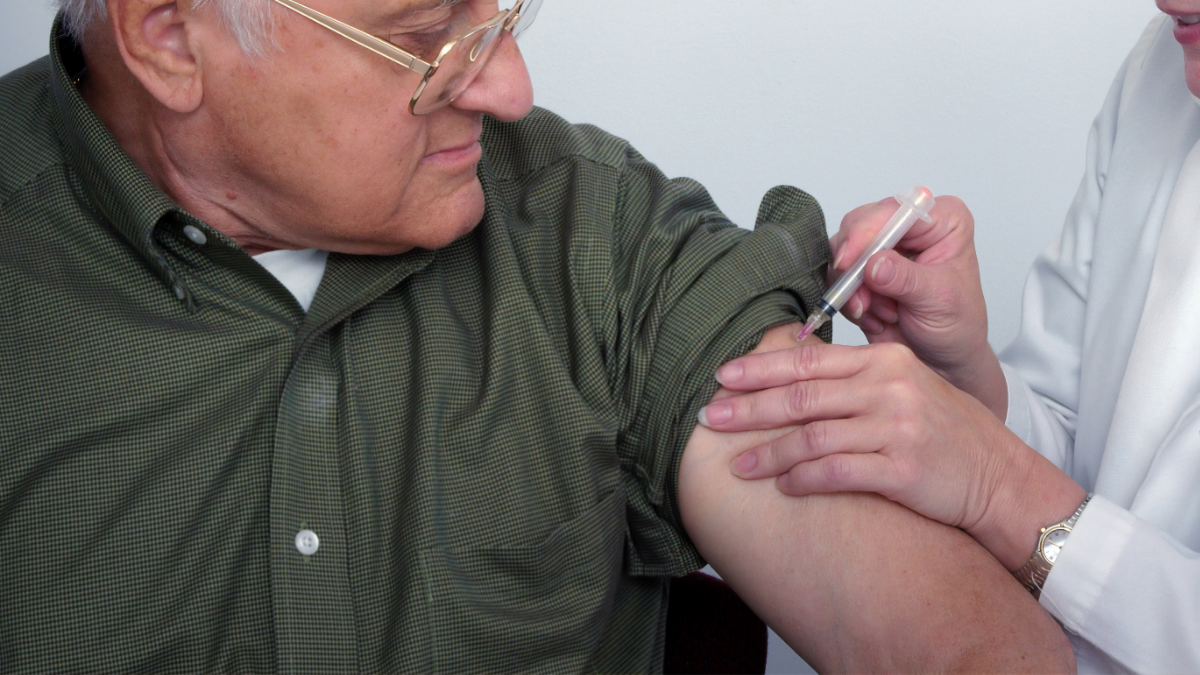 In a landmark decision, the UK's health authorities have approved the Pfizer/BioNTech COVID-19 vaccine—becoming the first country in the world to approve this particular vaccine. According to Britain's MHRA, the jab offers protection of up to 95 percent against the coronavirus, and 800,000 doses will be administered in the "coming days".
In total, the UK has already ordered 40 million doses, which should be enough to vaccinate 20 million people against COVID-19. From next week, doses of the vaccine will be available at 50 hospitals, with priority to be given to patients over 80 and care home staff. Following that, around 1,000 clinics will operate as local vaccine centres; the plan is to then distribute more supplies to care homes around the UK.
Once more doses are shipped to the UK, the Pfizer/BioNTech vaccine will be made available at large vaccination centres, and local pharmacies should then be able to stock up on doses from January 2021. As more supply becomes available, mass immunisation of residents over the age of 50—and younger patients with underlying health issues—can then be implemented.
Vaccination from the NHS will be done for free based on medical requirements, and residents will not be able to jump ahead of the queue by purchasing doses privately. The following is the priority list for the vaccine, published by the Joint Committee on Vaccination and Immunisation (JCVI):
Residents in a care home for older adults and their carers
All those 80 years of age and over and frontline health and social care workers
All those 75 years of age and over
All those 70 years of age and over and clinically extremely vulnerable individuals[footnote 1]
All those 65 years of age and over
All individuals aged 16 years to 64 years with underlying health conditions which put them at higher risk of serious disease and mortality
All those 60 years of age and over
All those 55 years of age and over
All those 50 years of age and over
Logistical challenges
The vaccine is to be given in two doses, 21 days apart. The second jab functions as a booster shot, with the full effect estimated seven days after the second shot. According to Prof Sir Munir Pirmohamed, the chairman of the Commission on Human Medicine, side effects are "very mild", just like any other vaccine—and these effects will only last for a day or so.
However, there are logistical challenges to overcome. Doses have to be stored temperatures of around -70 Celsius, which means that they will be transported in special containers packed in dry ice. At vaccination centres, the vaccine can be stored in a fridge for up to five days, but once removed, must be used within six hours.
Due to the specific temperature and transportation requirements,the fact that the vaccine must be transported in batches of 1,000 means that there may be wastage in certain cases, according to Nick Triggle (via the BBC). For example, when hospitals—which will receive the first batches—transport doses to care homes with a small number of residents.
On the local front, Prime Minister Tan Sri Muhyiddin Yassin also announced earlier that Malaysia has agreed to purchase 12.8 million doses of the Pfizer/BioNTech vaccine—which will be delivered from Q1 2021 onwards. However, Health Director-General Tan Sri Dr Noor Hisham Abdullah also said that the Ministry of Health has to approve the use of the vaccine before purchasing doses.
In light of the UK's move to approve the vaccine, Dr Noor Hisham said that the MoH will continue to monitor the situation in the UK to determine effectiveness of the vaccine, along with any potential side effects. Malaysia has also agreed a similar deal with the Covax Facility for its version of the vaccine. The Prime Minister has also stated that all Malaysians will be vaccinated free of charge.
Related reading