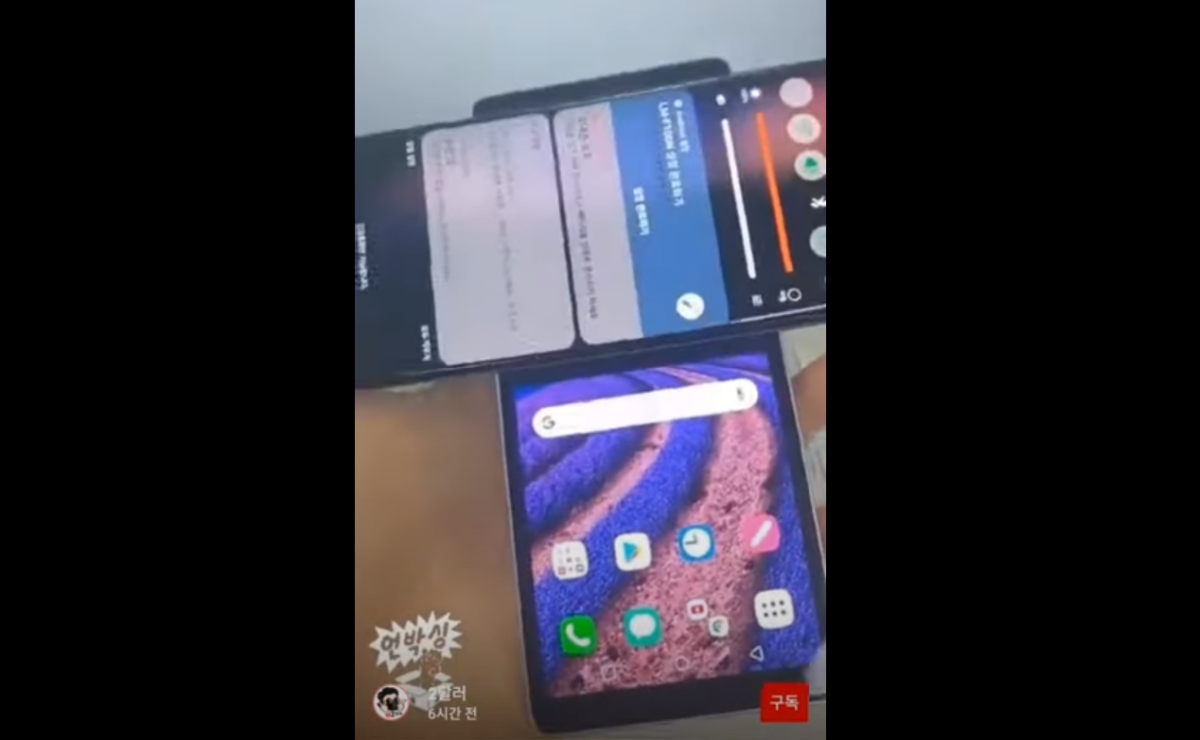 Smartphones have become almost depressingly generic these days—or at least, when it comes to form-factor and design. The early days of swivel vs flip vs candy bar have long gone now, and most—bar a few—smartphones in the market look more-or-less the same now. And perhaps the folks over at LG were having similar thoughts when designing the upcoming LG Wing.
In case you missed it, LG recently confirmed that that the LG Wing will be the first-born offering of the Explorer Project—LG's new division that focuses on "new ways" of looking at mobile devices. Set your dates for the 14th of September, LG says, and this is a launch that should be interesting.
That's because, based on the leaks thus far, we are indeed set to see a smartphone that looks very, very different from the rest of the market. We've already seen how the phone looks like, as well as potential uses for the swivelling, rotating display. Two displays are stacked (as opposed to folding phones), and when the top display rotates out, you can view both screens at the same time in a "T" configuration.
Have a look:
What's rather interesting is the optimisation of Android on the LG Wing. Getting the UI to switch seamlessly from standard, candy bar mode to its T-shaped configuration must have been a challenge for LG's developers, but it looks pretty smooth in the video. However, it's worth noting that there weren't any actual apps open in the video—which might be where the greatest obstacle to the Wing's success is.
As a recap, the LG Wing is rumoured to come with 6.8″ and 4″ displays, with an expected price tag of over USD1,000 (~RM4,166). That price tag appears to go towards the unique swivel mechanism of the phone, as it will only have a mid-range Snapdragon 765G processor, along with 8GB of RAM and 128GB of storage.
Regardless, it remains to be seen if the LG Wing will be a revolutionary (or rather, a throwback to older devices) smartphone—or just a gimmick. My colleague has discussed some of the challenges that LG must first overcome, and I certainly agree that the form-factor just doesn't seem practical.
Related reading