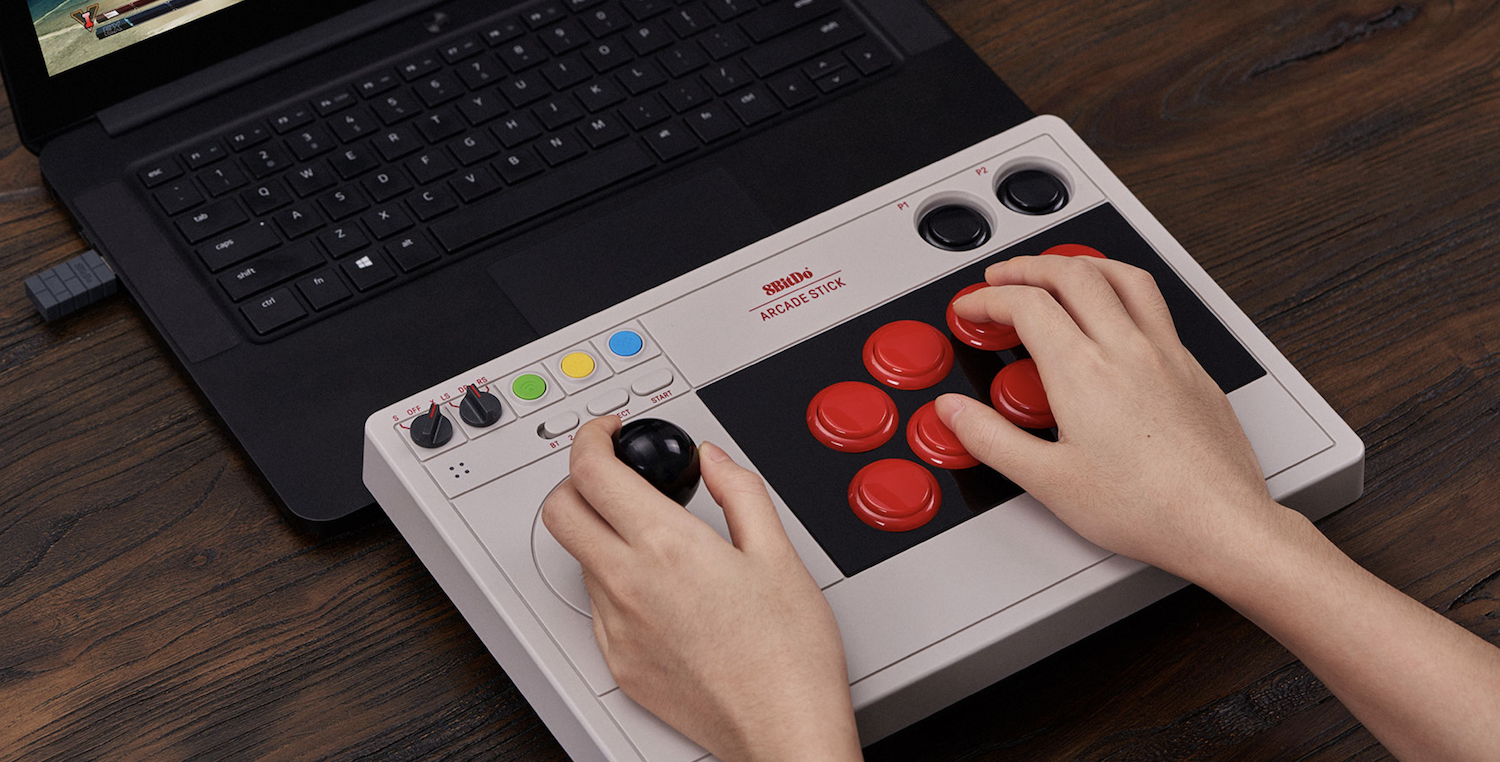 Third party video game hardware company 8BitDo has announced a mod-friendly, wireless arcade stick. It's made to work with your PC and Nintendo Switch, and preorders are open now from their site at USD89.99 (RM372.87).
Features
The 8BitDo controller lets you customise button mapping and create macros with any button combination. It even has two dedicated macro buttons on the top right side, so you can easily switch between them.
One of the coolest parts of this new Arcade Stick is that the assigned button labels visually change when you switch between PC and Nintendo Switch. Just toggle the knob on the top left side to do so.
Each Arcade Stick has three ways to connect—Bluetooth, 2.4G and wired USB-C. The 2.4G wireless option comes with a dongle which you can store in a special hidden compartment in the controller's underside. 8BitDo also claims that it can last 40 hours per charge (it has a 4 hour charging time) while using the 2.4GHz wireless receiver, or up to 30 hours via Bluetooth. Their wireless range is over 30 feet.
The 8BitDo Arcade Stick is "ultra-moddable", as you can swap out their 30mm/24mm arcade buttons. They even claim that it supports "virtually every arcade stick ever made", which includes Sanwa JLF / Sanwa JLW Seimitsu / LS 33, 55, 56, 58 / Seimitsu LS 32, 40 / Happ arcade sticks & IL arcade sticks.
The controller is a fun addition to your game-play, but it'll only really feel worth it if you're more of an avid fighting game-player. You can pre-order the Arcade Stick on their site, but shipping and importing to Malaysia will cost you an additional USD70.70 (RM292.95). The total cost for this to arrive on your doorstep would be around USD160.69 (RM665.90), and it will only be released on 20 October 2020.
[ SOURCE, IMAGE SOURCE ]