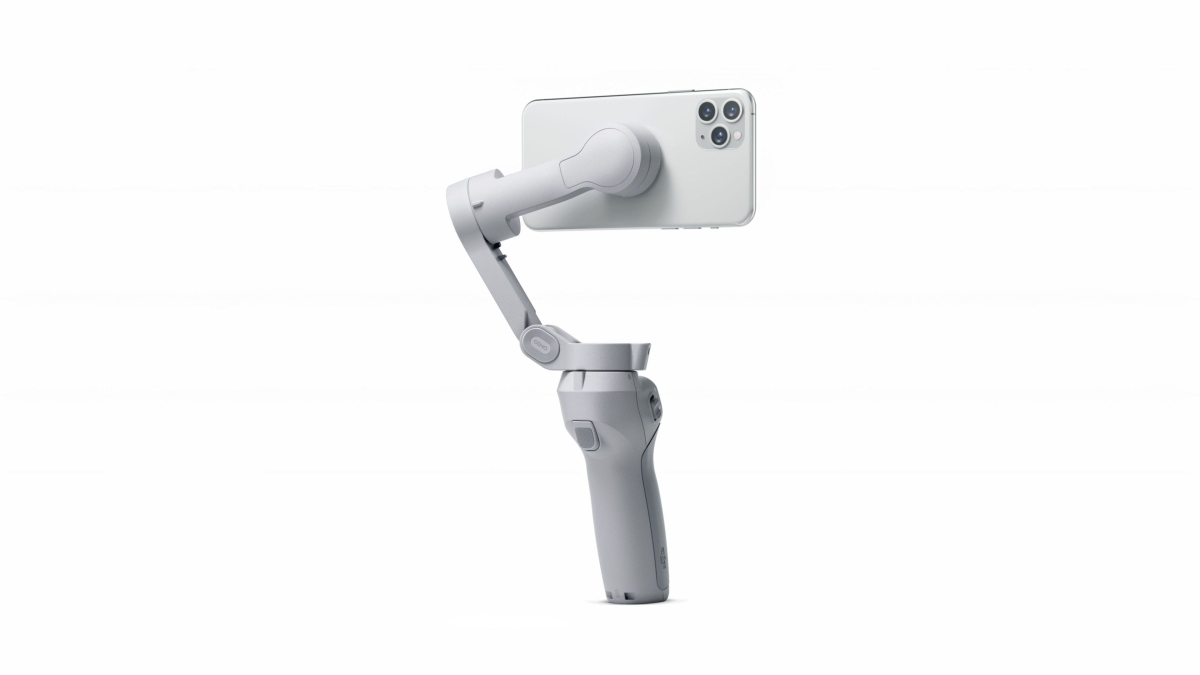 When it comes to mobile videography, a favourite tool for many has been the gimbal. In recent years, manufacturers such as DJI have created small, portable gimbals for smartphones, with examples including the DJI Osmo Mobile 3. Now, we could be seeing DJI launch the Osmo Mobile 4 very soon—with one significant upgrade over its predecessor.
According to Roland Quandt, the DJI Osmo Mobile 4 will come with a new, redesigned magnetic mount. You'll need to attach a metallic accessory to your phone, however: a familiar-looking ring grip, or a "clip" that latches onto your phone.
This should come as good news to DJI fans, with the Osmo Mobile 3 providing great results, but with a more conventional claw mount that was rather rudimentary in function. Instead, the magnetic mount should mean that detaching—and reattaching—your phone to the Osmo Mobile will be an altogether more straightforward process.
The mechanism (and other features) are demonstrated in the following leaked trailer, courtesy of Quandt:
Below are purported images of the accessories that you'll need for your phone to snap onto the magnetic mount:
The rest of the leaked information mainly covers software features, with the hardware (besides the mount) looking very similar to the Osmo Mobile 3. We could be seeing something called DynamicZoom (cinematic zoom), while ActiveTrack 3.0 will return on the Osmo Mobile 4 to offer adjustable object/person tracking
Under the hood, there will reportedly be a 2,450mAh battery that can be charged via USB-C—more or less identical with the Osmo Mobile 3. Pricing will be set at EUR150 (~RM736), Quandt says, although this will inevitably vary depending on regions/markets.
Quandt also published a series of images of the purported DJI Osmo Mobile 4 on WinFuture, which you can view here:
Overall, the magnetic mount should be a very welcome change for many users—that is, if the leaked information is to be believed. Personally, I found the claw mechanism of the older Osmo Mobile to be secure, although removing and remounting my phone onto the gimbal proved to be an irritatingly tedious process.
DJI hasn't actually given a date for the launch of the upcoming DJI Osmo Mobile 4, and official details on the gimbal have been scarce prior to this. However, Quandt has proven himself to be a reliable source of pre-release information, so this certainly bodes well for those of you who have been waiting for the next DJI Osmo Mobile.
[ SOURCE , VIA , IMAGE SOURCE ]