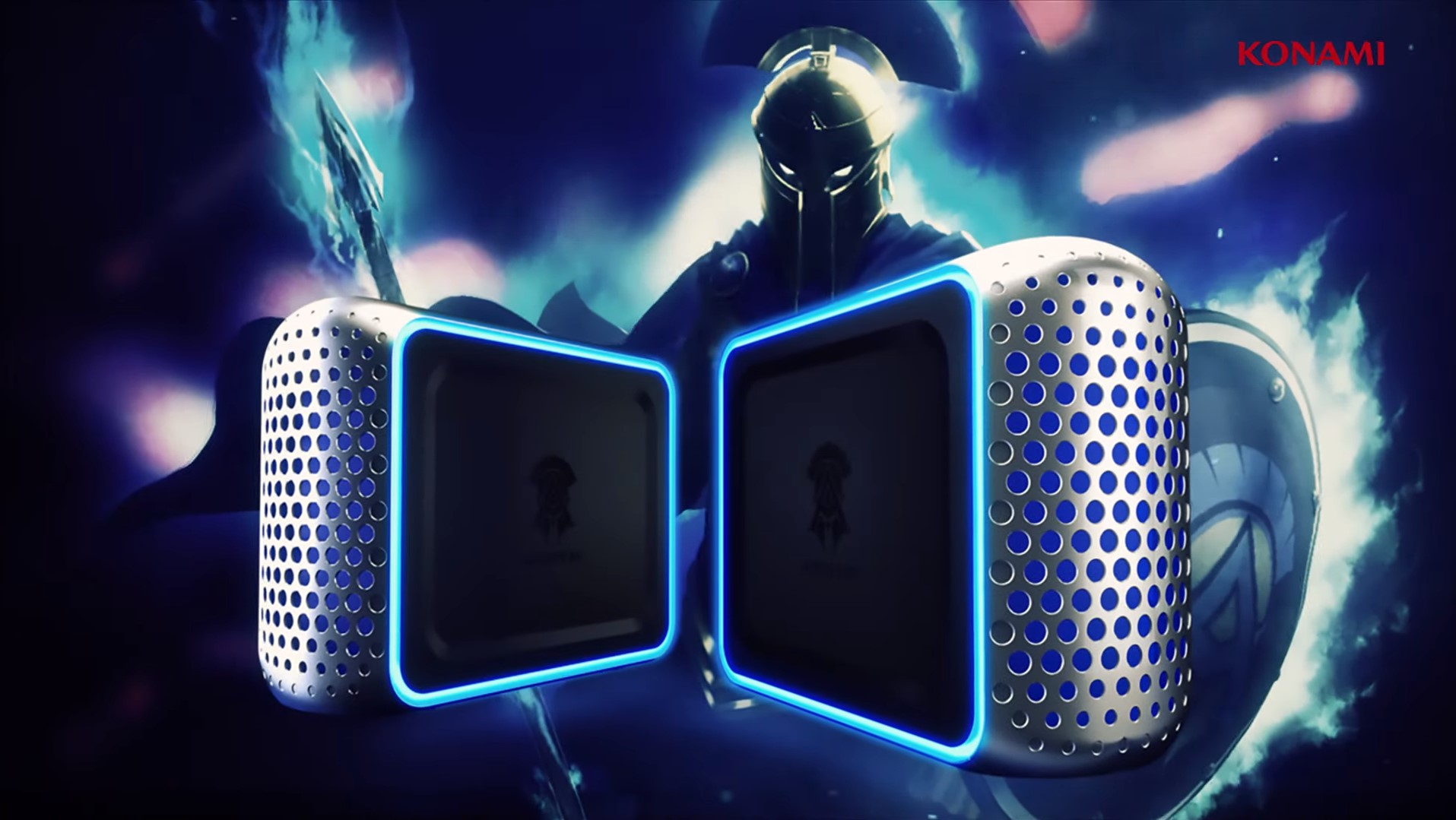 The name Konami doesn't immediately come to mind when you think of gaming PCs. After all, they are best known for developing classic games like the Metal Gear Solid, Silent Hill and Castlevania franchises. But according to a report Japanese outlet PC Watch, Konami Amusement, a subsidiary of the company, has begun accepting pre-orders in Japan for a new line of Arespear gaming PCs.
The new gaming PCs are said to be targeted towards eSport gamers and is due to ship by September. Granted the design of these pre-build PCs may not be for everyone as they feature a bulbous case with lots of holes that looked like a copy of Apple's high-end Mac Pro desktop computer. 
Starting with the entry-level model, the Arespear C300 costs JPY 184,800 (about RM7,391) and features a 9th-generation Intel i5-9400F processor supported by 8GB of RAM and 512GB SSD storage. For graphics, it has an Nvidia GTX1650 graphics card.
Moving up there is the C700 which costs JPY 316,800 (about RM12,700). It comes with a water-cooled i7-9700 with 16GB of RAM, 512GB of SSD storage and additional 1TB of hard drive space. It uses a more powerful Nvidia RTX 2070 Super for its graphical needs.
Finally, there is the JPY 338,800 (about RM13,550) C700+, which features the same specs as the C700 but with some upgraded cosmetic features such as RGB lighting and a transparent windowed case for you to admire the internal components. 
Konami's latest ventures into the PC gaming hardware market is a sad reminder that the company's CEO set the course for its move away from developing triple-A console games in favour of mobile games back in 2015. The only remnant of its past identity as a games developer is remastering select cutscenes from one of its classic games, Metal Gear Solid 3 for a pachinko machine.
It will be interesting to see how Konami fares in the PC gaming market but there is no word as to whether the company plans to bring its gaming PCs outside of the Japanese market. Going by the company's Japanese centric direction, it would be a safe bet to say this will probably be a Japan-exclusive product.
Related reading