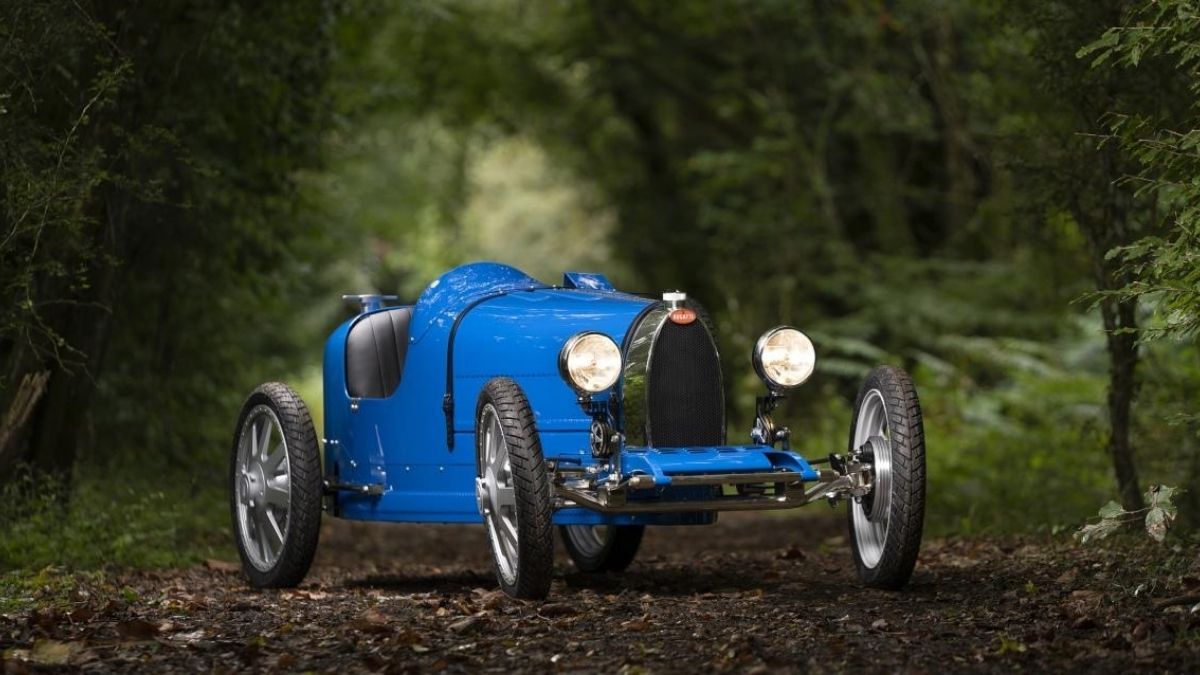 For most of us mere mortals, the dream of owning a Bugatti is one that is destined to stay that way—a fantasy. However, Bugatti has announced a scaled down version of the iconic Bugatti Type 35, one that is 100 percent electric-powered. This is the Bugatti Baby II, and the best bit? It fits adults as well as children.
Perfect.
Bugatti says that the Baby II has been launched as part of the carmaker's 110th anniversary. Just like the first Baby, only 500 cars will be created, which explains the hefty EUR58,500 (~RM292k) price tag on the range-topping variant. Before you make any judgements yet, have a look at the car in a series of images released by Bugatti:
Back in 1926, Ettore Bugatti and his son Jean built a scaled down model of the Type 35 car. The miniature Bugatti was intended to be a birthday gift to Roland, Ettore's youngest son, but eventually the "Baby" was added to Bugatti's range of commercially-available cars. Only 500 were ever made, so ownership of a Bugatti Baby is one that only the most complete of car collections can lay claim to.
Under the hood, the Bugatti Baby II has a rear-wheel-drive battery-powered electric powertrain. The car has been designed for both adults and children, which explains two power modes: "novice mode" and "expert mode". The former has a power output of 1kW and a top speed of 20km/h, while the latter has a 4kW power output, maxing out at a speed of 45km/h. However, if you want to go even faster, there's an optional "Speed Key" which removes the speed limiter and pushes the power up to 10kW.
There are three variants: a base model, a Vitesse version, and the top-tiered Pur Sang model. All of the above weigh over 226kg, and they feature a limited-slip differential, hydraulic regenerative brakes, and removable lithium-ion battery packs. The range of a single charge is expected to be around 25km, although this is probably only achieved in "novice mode".
Now, in case you were having any ideas, all 500 units of the Bugatti Baby II sold out within three weeks of the first announcement last year. However, there have been a couple of cancellations, so if you'd like to try your luck, click here for the official site.
However, it certainly won't come cheap. Pricing ranges from EUR30,000 (~RM148,924) to EUR58,500(~RM292k) for different variants in the range, which means that you'll have to decide between this, or something like a brand new, full-sized Mercedes A250 AMG.
Related reading