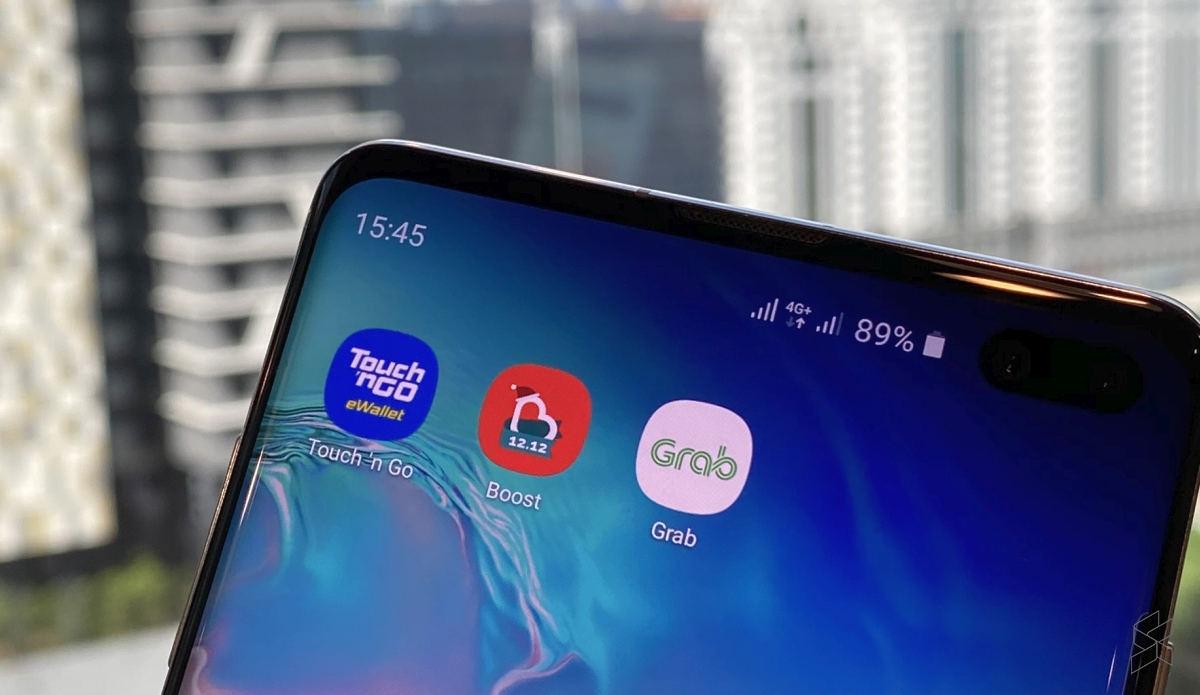 [ UPDATE 30/07/2020 18:30 ]: Eligible Malaysians can start redeeming their RM50 eWallet credit from one of 3 eWallets starting 31st July 2020. More details here.
===
Eligible Malaysians will soon be getting RM50 credit through their eWallet under ePenjana, which is one of the initiatives under the Economic Recovery Plan. It was supposed to start in July but most people are still waiting for updates from the government. Now it appears that the ePenjana program will start a bit later and Malaysians can expect to receive their RM50 by the end of this month.
According to Berita Harian's report, Finance Minister Tengku Datuk Seri Zafrul Tengku Abdul Aziz has said that the final details including the mechanism to credit the RM50 into eWallets will be announced soon. During a press conference after his working visit to Tekun Nasional, he said that the government will credit the money by the end of this month.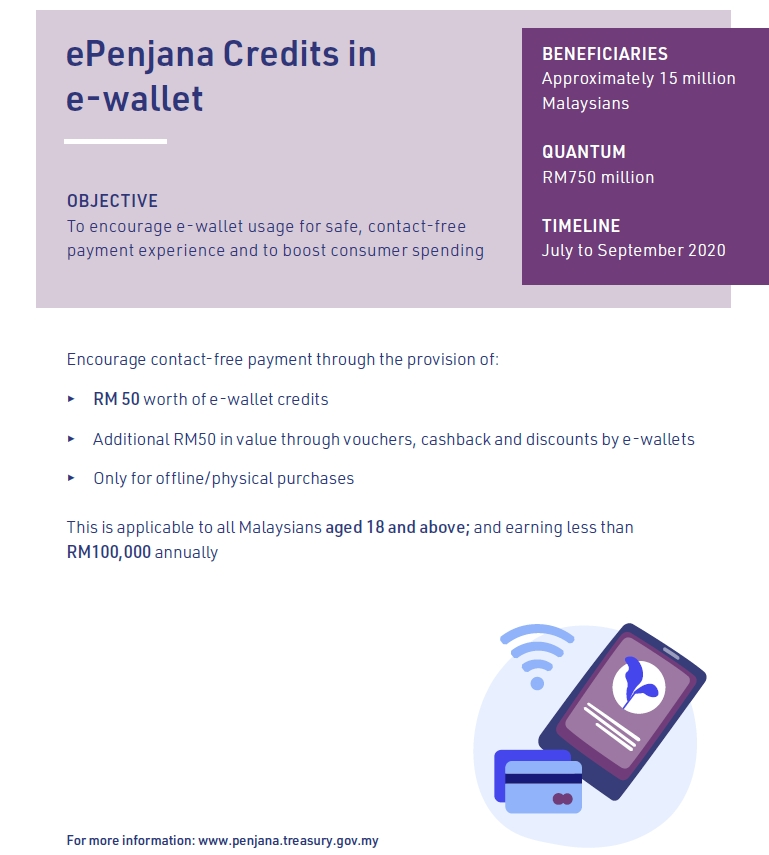 To recap, the RM50 ePenjana credit will be given to all Malaysians aged 18 years and above, with an annual income of less than RM100,000. The eligibility is the same as the RM30 eTunai Rakyat that was introduced in January this year.
The government has allocated RM750 million for the ePenjana initiative which will benefit 15 million Malaysians. Unlike the eTunai Program, this RM50 credit will be restricted to offline and physical purchases only. This means you can't use it for online or in-app transactions. On top of that, users can also expect to receive extra RM50 value in the form of vouchers, cashbacks and discounts.
After a few days after the Economic Recovery Plan was revealed, Senior Minister Datuk Seri Ismail Sabri Yaakob had announced that the RM50 credit will only be given to those that have downloaded the MySejahtera contact tracing app.
The question still remains, how will the government disburse the RM50 credit? During the eTunai Rakyat program, the eWallet credit is only given via 3 providers, namely Boost, Grab and Touch 'n Go eWallet. Users can only redeem once and the eWallet must be verified with a valid IC. With just two weeks left in July, we expect the Ministry of Finance to reveal more details soon.
Related reading