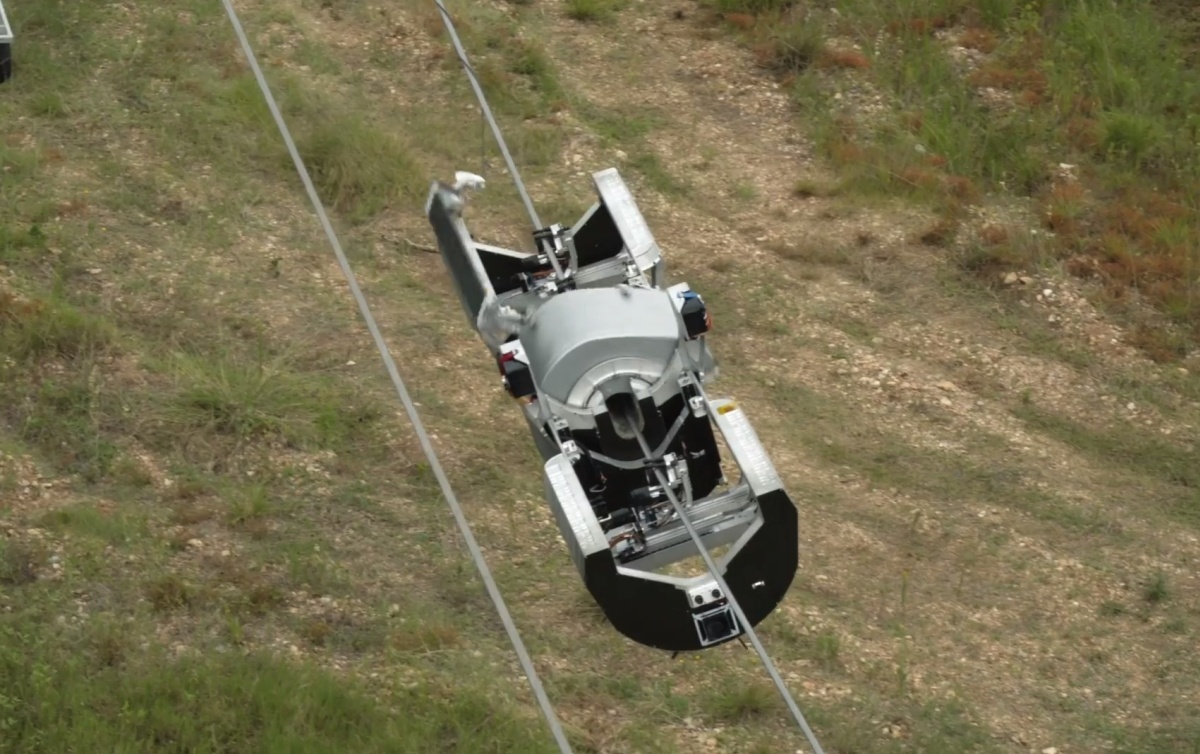 There has been a lot of talk about the coming rollout 5G networks around the world but have we stopped to consider those who don't have access to fast and reliable internet service? While 59% of the global population (that's 4.57 billion people) is connected online, there are 3.5 billion people that don't have internet access at all. 
With the on-going COVID-19 pandemic, internet access is more crucial than ever as more people work from home and children need to engage in online learning. Without connectivity, people who live in places without reliable and fast internet access are severely disadvantaged, widening the digital divide.
Facebook said it wants to help bridge that gap by helping to expand access to the internet so more people around the world can stay connected. The social media giant recently revealed it has designed a robot – codenamed Bombyx, which means silkworm in Latin.
Designed by Facebook's connectivity group in collaboration with New York-based ULC Robotics, Bombyx is able to crawl along traditional power lines and weave streamlined fibre cables around lines that are already in place. The robot is even able to clear obstacles such as insulators and the pole without the help of a human.
From a practical perspective, Bombyx is incredibly useful as it is able to safely wrap fibre around live power lines, reducing the risk for humans. Facebook adds that there's no need to cut power service to customers served by the line. The robot is said to be able to install more than a kilometre of fibre in about an hour and a half.
Facebook hopes with Bombyx's help it can help dramatically lower the cost of fibre deployment by using the existing electrical infrastructure. Using a robot to install fibre lines is said to overcome the pitfalls of traditional methods of laying fibre cables, which are time-consuming and expensive to execute.
The social networking giant plans to non-exclusively license the technology. It plans to launch a pilot program with partners next year.
According to a CNET article, Facebook does not want to build the robot for mass use – there is no retail price set for Bombyx- but it will instead rely on partners to manufacture it and sell it.
Want to see Bombyx in action? Check out the video below to see how it works.
Facebook isn't the only technology company trying to connect more people by using fibre. Google has rolled out via Google Fiber in the US but it has been less than successful in doing so. Only time will tell if Facebook's efforts will truly connect the world. 
In Malaysia, Facebook partnered with YTL Communications to launch its Terragraph network in Penang. It is a new wireless technology developed by Facebook which aims to provide gigabit speeds in urban areas without the complexities of laying fibre. Malaysia is the second country in the world to kick off large scale Terragraph trials after Hungary.
[SOURCE]
Related reading