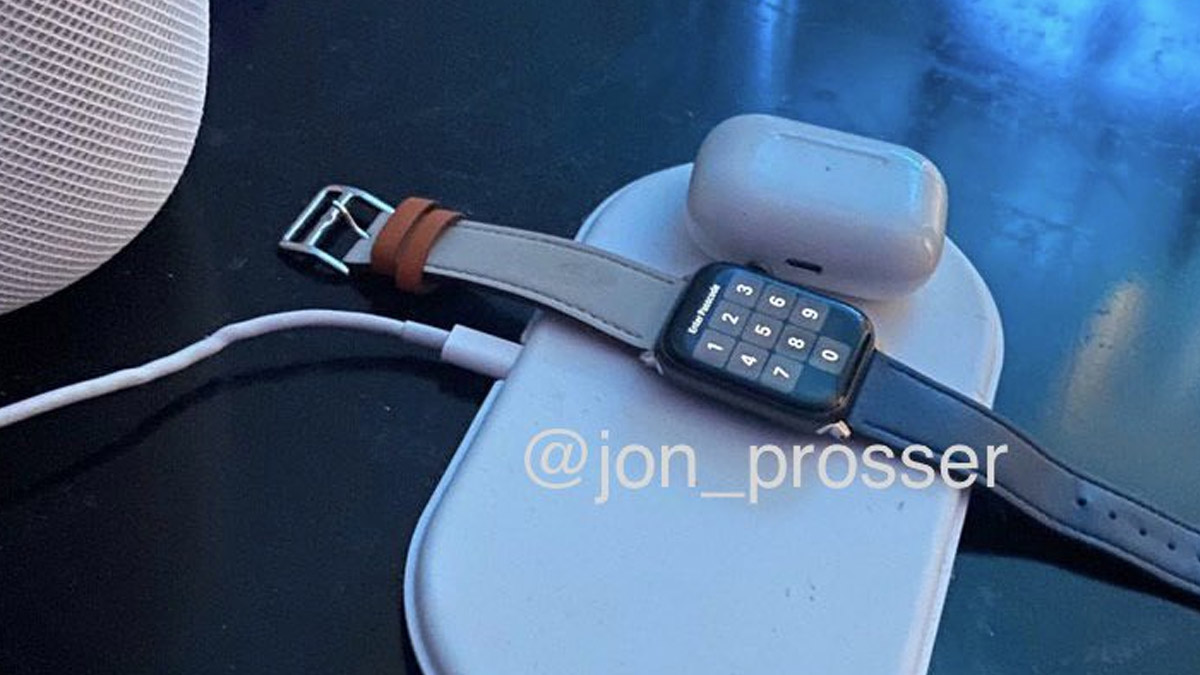 Apple has been talking about its wireless charging pad for some time now. The AirPower wireless charging mat was first revealed in 2017 during the iPhone X launch, with the mat initially predicted to go on sale in 2018. However, Apple pulled the plug on the product in 2019, citing a failure to "achieve our high standards", including reported overheating and communication issues.
Still, the idea was an interesting one. While wireless charging pads have been around for some time now, Apple's mat was supposed to be able to charge multiple devices at the same time. Despite the aforementioned issues, the news that Apple was cancelling the AirPower project was still surprising—after all, the mat was spotted at the back of the box for 2nd gen AirPods at the time.
Pictures: A working prototype
A pair of images has just been leaked in a Tweet from notable source Jon Prosser, showing off a working prototype of the AirPower Charging Mat in action. In the image, the pad is charging an Apple Watch along with an AirPods Pro charging case, and both devices are being charged simultaneously.
In an earlier Tweet, Prosser revealed that the prototype is named "C68", with the charging mat using an A11 chip to "dynamically manage heat". This is particularly notable given that one of the initial issues Apple experienced with the AirPower was overheating. Additionally, there will also be fewer coils within the charger, with less overlapping.
Price-wise, Prosser predicts that the AirPower Charging Mat will set you back at just over RM1,000, with an official release—finally—expected in Q4 2020 or Q1 2021. It's worth noting that Jon Prosser does not work for Apple, and official information hasn't been confirmed by Apple at this point of time yet.
Apple's ecosystem has always been at the forefront of the Cupertino-based company's thinking, and the AirPower Charging Mat could be a useful accessory for users. At a rumoured price of over RM1,000, it certainly won't come cheap—but what Apple product is?
[ SOURCE , 2 , 3 , IMAGE SOURCE ]
Related reading