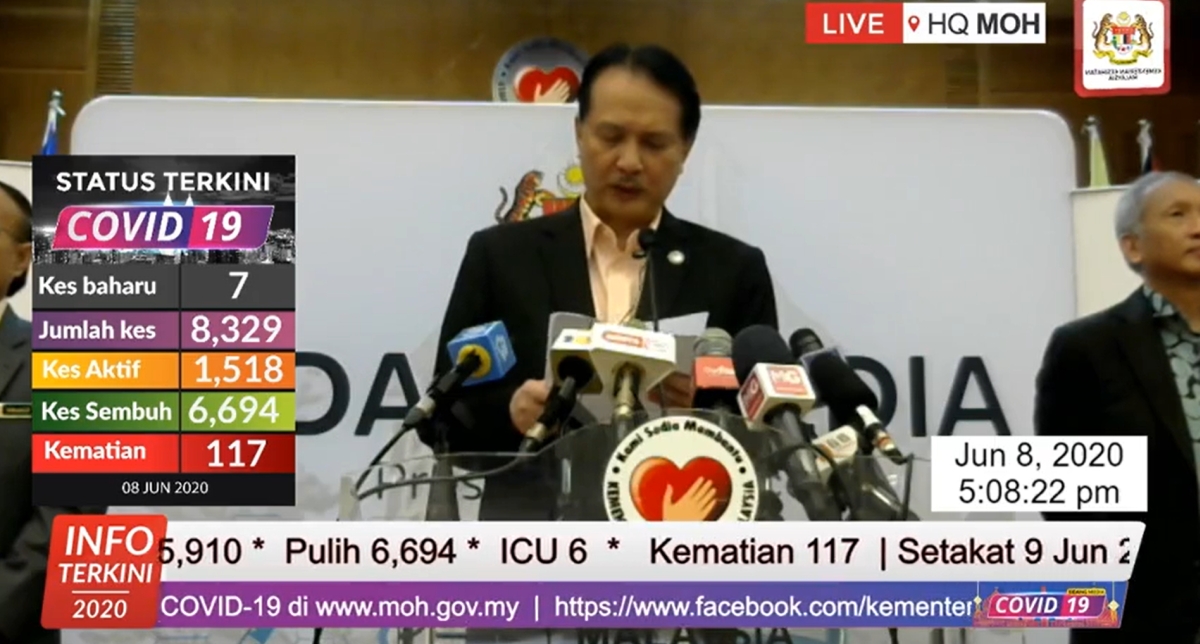 There are 7 new COVID-19 cases in Malaysia today, which brings the total number of positive cases to 8,329. This is a new record low during the movement control order which took effect since 18th March 2020. There are no new deaths recorded today and the death toll remains at 117.
There are 20 new recoveries recorded today, and a total of 6,694 patients have recovered and discharged so far. The recovery rate is currently 80.37% while the mortality rate is 1.40%.
There are currently 1,518 active COVID-19 cases remaining which are currently receiving treatment. 6 cases are in ICU and there's a case that requires respiratory support.
Out of the 7 cases recorded today, 2 are imported while 5 are transmitted locally. The local cases are all Malaysians with 2 cases each in Sabah and Selangor, and 1 case in Kuala Lumpur.
[ SOURCE ]