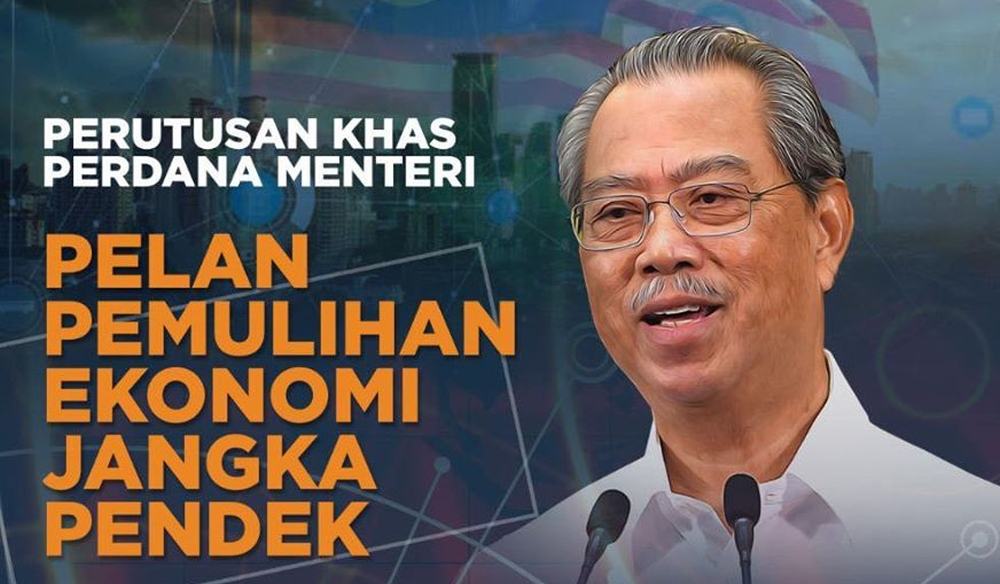 [ UPDATE 6/06/2020 18:00 ] PM Muhyiddin Yassin is making a special address to the nation on the CMCO on Sunday (7th June) at 3pm. More details here.
===
With just 4 more days left for the condition movement control order (CMCO), Malaysian Prime Minister Tan Sri Muhyiddin Yassin is making a special address to the nation this afternoon at 3pm. He will be revealing short-term economic recovery plans which could help businesses and citizens affected by the pandemic.
You can watch the announcement at 3.00pm today (5th June) across multiple platforms including RTM, Bernama TV, TV3 and Astro Awani. You can also tune in on Astro on channel 502, myFreeView on channel 121 or Unifi TV channel 631.
The movement control order took effect from 18th of March and several sectors were allowed to reopen under the CMCO that started on 4th May. In his previous address, he had announced a 4-week extension until the 9th of June 2020.
At the moment, most business sectors are open under strict SOP to ensure social distancing at all times. Several sectors including barbers and hair salons are still not permitted to open. However, Sarawak state government has announced that it will be allowing hair-cutting services to resume on 8th June with strict SOP.
Yesterday, Malaysia recorded 277 new COVID-19 cases which is a record high. However, this includes 2 imported cases and 271 are foreigners, mostly from the Immigration Detention Depot. Only 4 local cases are Malaysians.
The number of new cases among citizens has dropped significantly to a single digit and it is an indication that Malaysians are adhering to the SOP. The Ministry of Health has expressed concern about the migrant community as well as those who are detained under confined spaces such as detention centres and prison.
Although most Malaysians can slowly resume their normal activities with social distancing guidelines, there are still restrictions in place under the CMCO. Interstate and international travel are still not permitted, and public events and gatherings are not allowed. Schools are expected to reopen soon as the government is introducing guidelines which include temperature checks, one-meter gap between classroom tables and social distancing measures at canteens.
[ SOURCE ]
Related reading