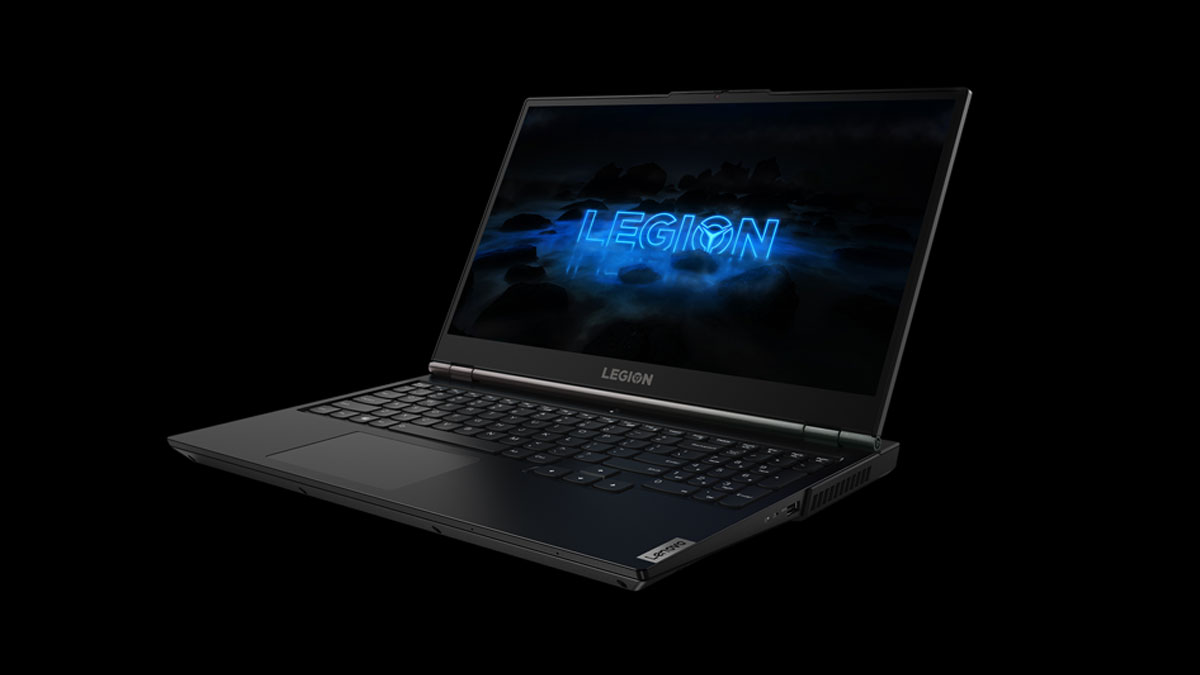 Lenovo has announced its latest generation of gaming PCs—now under the Legion banner—for the Malaysian market. This includes the AMD-powered Legion 5, Legion 5i, Legion 5Pi, Legion 7i, Legion Tower 5i, and IdeaPad Gaming 3i.
All of the aforementioned models will be available in June 2020, with the exceptions of the Legion 7i, Legion Tower 5i, and the IdeaPad Gaming 3i. According to Lenovo, do expect to see them in Malaysian markets "later in 2020". Meanwhile, mobile gamers will also be happy to know that a Lenovo Legion gaming phone will be arriving in Malaysia sometime in 2020.
Lenovo Legion 5i & Lenovo Legion 5
Lenovo's new naming scheme basically means that any model with an "i" suffix refers to an Intel-powered machine. And the most obvious difference between the Legion 5i and Legion 5 is the AMD Ryzen 4000 series processor under the hood for the latter.
According to Lenovo, this is the first time that the AMD Ryzen 4000 H-Series Mobile Processors have been available on a Legion gaming laptop, with an AMD Ryzen 7 4800H under the hood. That's mated to Nvidia's GeForce GTX 1650 Ti with 4GB of GDDR6 VRAM, along with up to 16GB of RAM. For storage, you're looking at a 256GB PCIe NVMe M.2 SSD.
As for the Legion 5i, you have processor options up to the i7-10875H mated to either the Nvidia GTX 1660 Ti with 6GB of GDDR6 VRAM or the RTX 2060 with 6GB of GDDR6 VRAM, with other internals being mostly identical to the AMD version.
All of the variants under the Legion 5 series feature some new tech from the company, including Lenovo Legion Coldfront 2.0 thermal management, the new TrueStrike keyboard, and up to 8 hours of battery life.
Pricing for the Lenovo Legion 5 will be begin in June 2020 for RM3,599, while the Legion 5i will be available at a starting price of RM4,199.
Lenovo Legion 5Pi
The Legion 5Pi is the company's 15.6″ gaming laptop, with 10th Gen Intel Core H-series processors mated with up to Nvidia's GeForce RTX 2060 or GTX GPUs. The range-topping model features an Intel i7-10875H core processor along with Nvidia GeForce GTX 1660 or the Nvidia GeForce RTX 2060 GPUs.
There are two DDR4 SO-DIMM slots that support up to 32GB of RAM, and Lenovo says that upgrading memory will not void your warranty (although this is dependent on your service centre). Meanwhile, for storage, you have up to 512GB PCIe NVMe M.2 SSD.
Pricing begins at RM6,399, depending on your configuration, and availability should begin in June 2020.
Lenovo is also touting a few new features with their 2020 range of PCs, including a new Legion TrueStrike keyboard. According to the team, the keyboard delivers 100 percent anti-ghosting, sub-millisecond response times, as well as switches that dilver "hair-trigger" accuracy. The company says that the decision to utilise TrueStrike keyboards over mechanical keyboards was down to the popularity of the ThinkPad keyboard, which TrueStrike is based on.
Additionally, there is also a thermal cooling option with Lenovo's Legion Coldfront 2.0 technology, as well as improved battery life thanks to the Advanced Optimus feature. This works by switching between the integrated and discrete GPUs for battery optimisation—all without having to reboot the PC.
All of the aforementioned products will be available on Lenovo official website and select retailers. In addition to that, there is also a pre-order offer for the Legion 5i and Legion 5Pi at selected Lenovo Exclusive Stores (LES) from the 1st of June till the 15th of June 2020, or you can click here to find out.
As mentioned earlier, the Legion 7i, Legion Tower 5i, and the IdeaPad Gaming 3i are also set to arrive in Malaysia sometime in 2020, so do keep your browser locked onto SoyaCincau.com for all the latest updates.
Editor's note: This article has been amended to correct a typo.