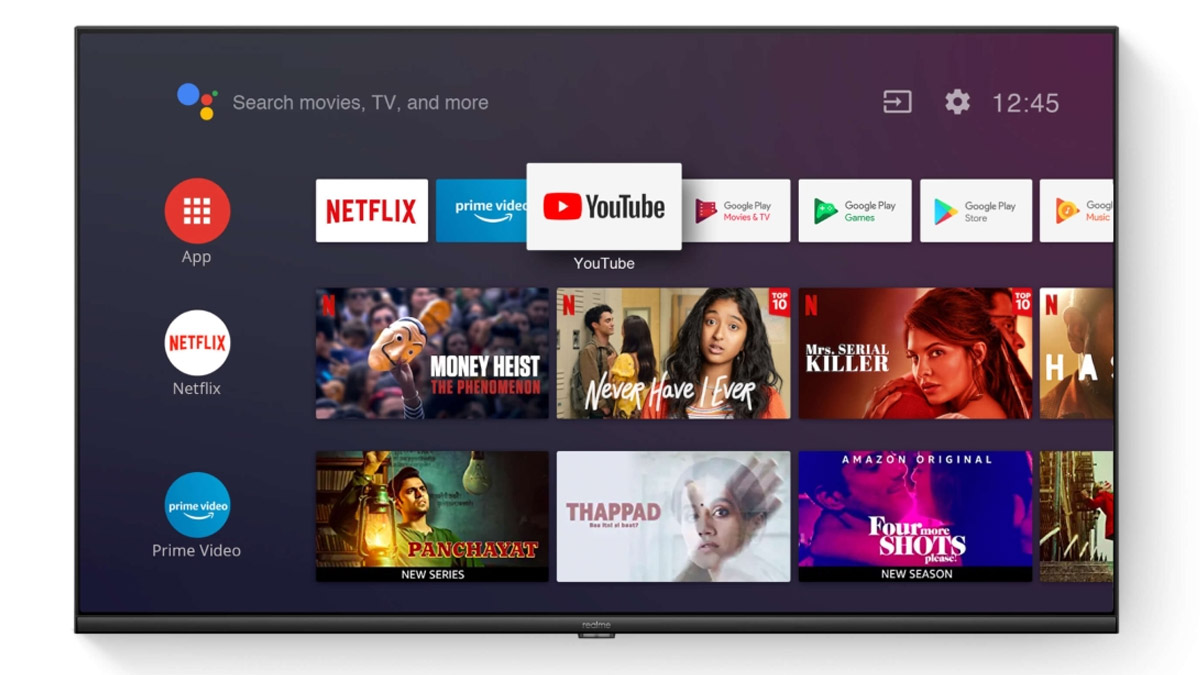 We've already seen mobile device makers branching out to Smart TVs before—a notable example that springs to mind is OnePlus' interesting Smart TV that comes with motorised components. Now, affordable smartphone specialists, Realme has announced its first Smart TV model.
The Realme Smart TV is available in two variants: 32″ 720p and 43″ 1080p options. Both TVs will be officially available in India on the 2nd of June, with the smaller variant retailing for INR12,999 (~RM750) and the range-topping 43″ version priced at INR21,999 (~RM1,268).
Besides the display sizes and resolutions, both models feature much of the same internals. Powering the TVs is a MediaTek quad-core processor with a built in ARM Cortex A53 CPU and Mali-470 MP3 GPU; you're also looking at 1GB of RAM and 8GB of storage.
The Realme Smart TV series also comes with Android TV OS, which means that you'll have no issues accessing the wide variety of on-demand services via the Google Play Store. We're expecting to see the TVs running on Android 9 Pie, and support for future updates should be readily accessible.
There's also Dolby audio-enabled four-speaker setup, with Realme saying that this offers a total sound output of 24W. Meanwhile, the TVs offer a peak brightness of 400 nits, and Realme says that their "Chroma Boost Picture Engine" helps to "enhance" picture quality.
As expected, there is support for Bluetooh 5.0 devices, although only the larger variant gets support for the 5Ghz WiFi band. Realme also says that the TV supports "decoding and playing HDR 10 and HLG format videos", although it does not support HDR display.
Unfortunately, we don't have any concrete information on whether the Realme TV is arriving in Malaysia anytime soon—if at all. The price point of the TVs, as well as the comparitively small display sizes, could mean for an interesting product in local markets.
What do you think? Would you pick up a 720p Smart TV in 2020?
[ SOURCE ]