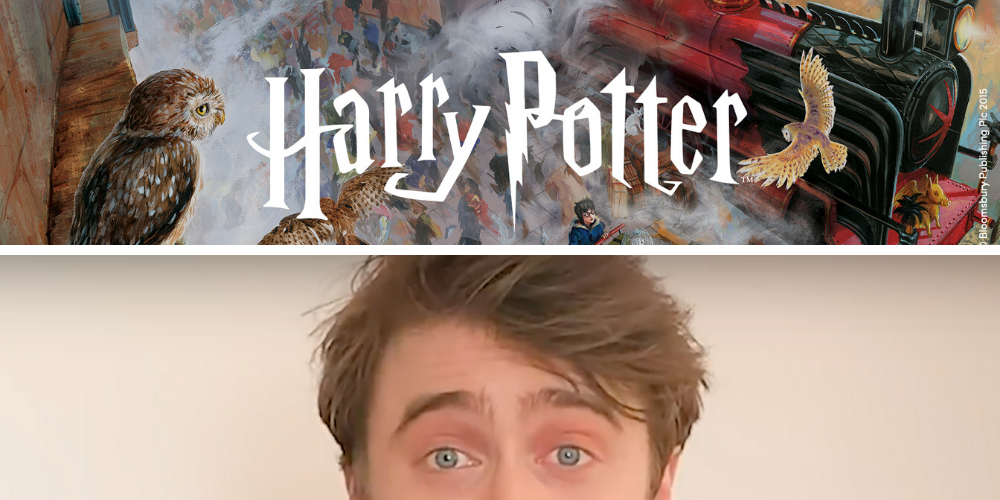 As many of us are still self-quarantining through the COVID-19 pandemic finishing up our list of things to watch and consume, we cherish new content from our beloved creators and celebrities online. For Harry Potter fans, author J.K. Rowling on Twitter announced that a handful of celebrities have recorded videos of themselves reading the first Harry Potter book, 'Harry Potter and the Philosopher's Stone (or Sorcerer's Stone, whichever you prefer).
Seven celebrity readers were announced, including Daniel Radcliffe, Stephen Fry, David Beckham, Dakota Fanning, Claudia Kim, Noma Dumezweni, and Eddie Redmayne. Each of them will be reading different sections of this iconic book. Daniel Radcliffe, who played the title role in the Harry Potter movies, is starting off the series of video readings with Chapter One of 'Philosopher's Stone'.
The audio experience of these readings will be available exclusively on Spotify, for both free and Premium users. Daniel Radcliffe's chapter is already available to listen to, and soon, other parts of the series which will be read by other celebrities will be available to listen for free as well.
If you'd rather watch these celebrities read the story to you on video, Radcliffe's chapter is available here on the official Wizarding World website. Chapters will be released each week from now until the end of June.
"The Harry Potter At Home project is an initiative developed at short notice…in response to the COVID-19 pandemic…It is hoped that this new slate of readings bring further comfort, entertainment and magic to children, families and carers confined to home everywhere," said wizardingworld.com officials in their press release.
You can start listening to the audio right now here, or watch the video instead here.