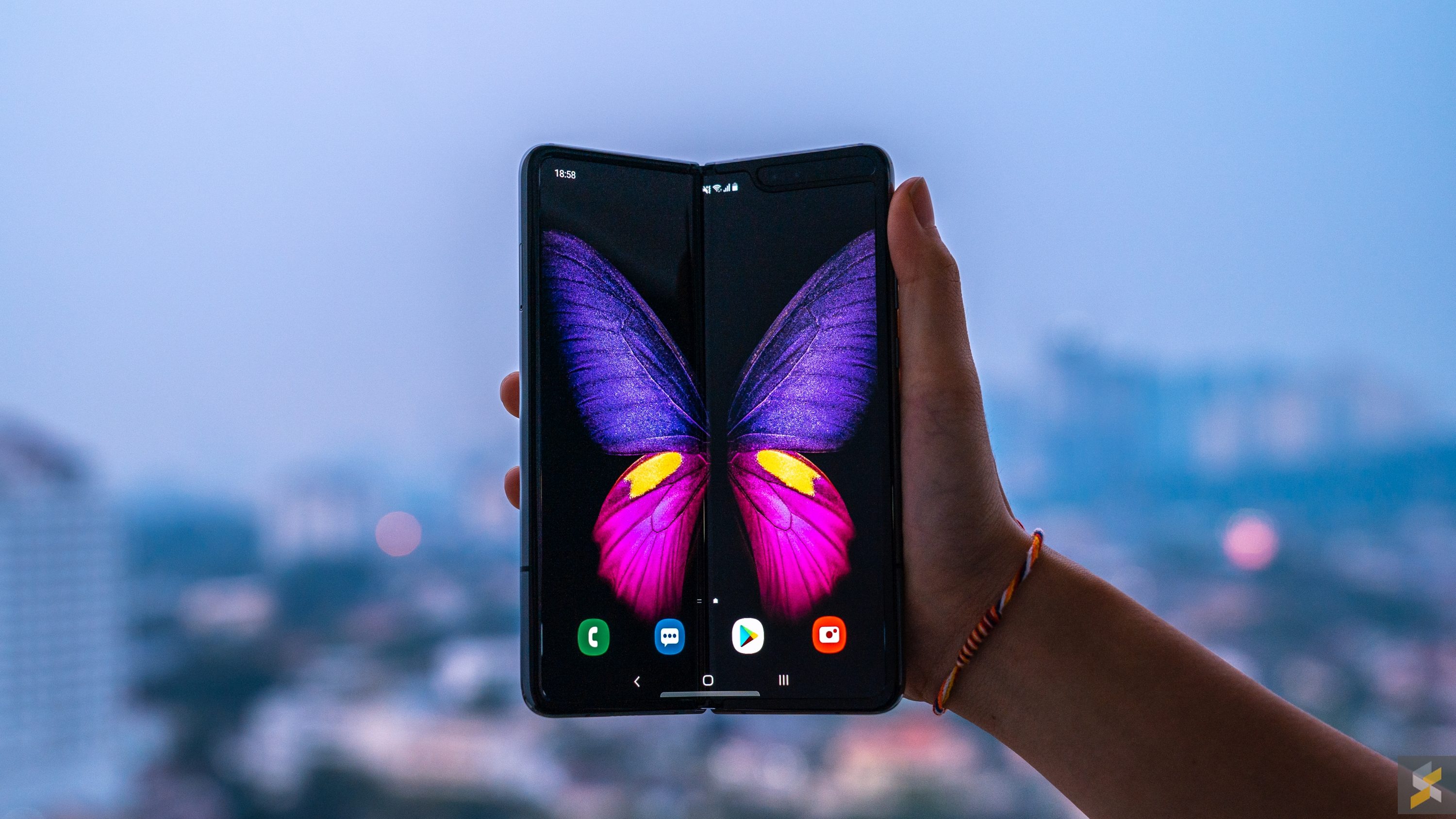 The Samsung Galaxy Fold 2 is expected to be announced sometime during Q3 2020, and things are certainly heating up. A series of Tweets shared by a supply chain consultant claim that the Galaxy Fold 2 will feature some significant upgrades to its screens—both main and cover displays.
The most obvious upgrade would be a 120Hz refresh rate display, which will also supposedly be 7.59″ pushing a resolution of 2213×1689 pixels. This would be a slightly higher resolution, and a slightly larger screen than the original Galaxy Fold; pixel density will probably be very similar.
Additionally, the leak claims that Samsung is ready to ditch the notch from the original Fold for a more modern hole-punch cutout in the display. Apparently, an under-screen camera was the original aim for the Korean company, but the technology isn't ready for wide release just yet. Like the Galaxy Z Flip, we will see Ultra Thin Glass (UTG) , which could offer better durability than the Galaxy Fold—although that in itself has been questioned.
While the features above have been brought over from the Galaxy S20 and Z Flip, Samsung could also be bringing over S Pen support from its iconic Note series. This looks like a logical move, with the Galaxy Fold 2 unfolding into a tablet, and there should be plenty of added functionality with the S Pen. However, it's worth noting that the original Galaxy Fold had issues with the durability of its soft folding screen, so it will be interesting to see how the UTG surface handles the added stress of regular S pen usage.
Perhaps the best bit of (leaked) information here is the possibility of a larger Cover Display: a 6.23″ 60Hz screen with a resolution of 2267×819. The original Fold featured a tiny 4.6″ display, so this is certainly a huge improvement. In our experience, most users tend to utilise the smaller, Cover Display a whole lot more than the unfolded, tablet experience.
The leaks actually make a lot of sense. The Galaxy Fold sits at the upper-end of the market today, and a lot of the features "leaked" have already been included with their newer flagship devices. Consequently, we do expect to see a number of these flagship features arrive with Samsung's next foldable device.
Regardless, it's worth noting that the leaked information hasn't been confirmed, and no official sources have been cited. While those working in supply chain management/consultancy have had notable leaks to share in the past, perhaps it's best to take this with a pinch of salt.
[ SOURCE ]