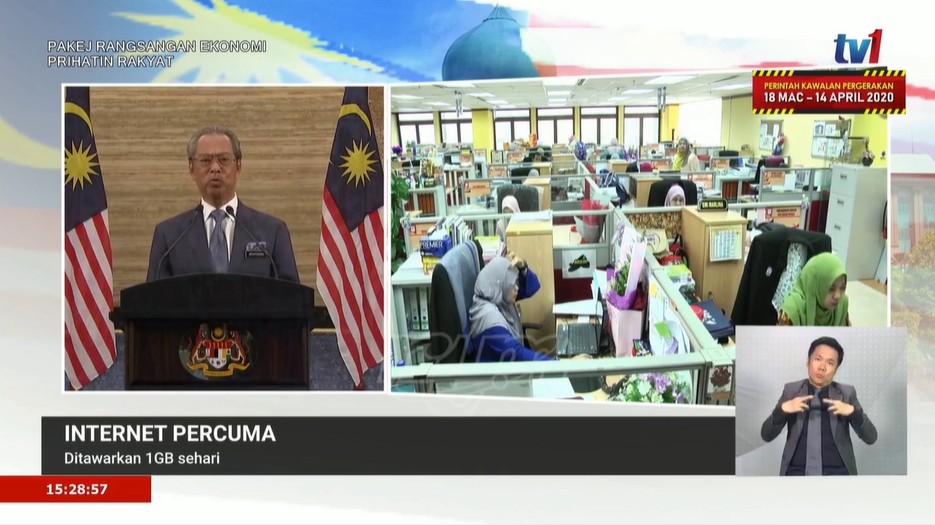 [ UPDATE 27/3/2020 20:45 ] MCMC has announced that 4 telcos will be offering free 1GB data daily. U Mobile and Celcom have revealed their free 1GB data offers.
===
Prime Minister Muhyiddin Yassin has announced that Malaysians will be given 1GB of free data every day. This was announced as part of the newly announced RM250 billion stimulus package to help support Malaysians during the COVID-19 outbreak.
The Prime Minister revealed that a special plan will be introduced by the local telecommunication companies to all subscribers with a value totalling RM600 million. This will be offered from 1st April 2020 until the end of the Movement Control order. In addition, RM400 million will be invested to improve network quality and coverage to ensure high quality of telecommunications in the country.
Prior to this, several telcos have offered free data and unlimited access as part of their initiative to support Malaysians during the Movement Control order. Meanwhile, Astro has also offered everyone including Non-Astro subscribers free access to 22 channels via Astro Go.
At the moment, the Movement Control order has been extended by 2 weeks until the 14th of April 2020. We expect more details of the free data plan to be revealed by 1st April.
[ IMAGE SOURCE ]
Related reading