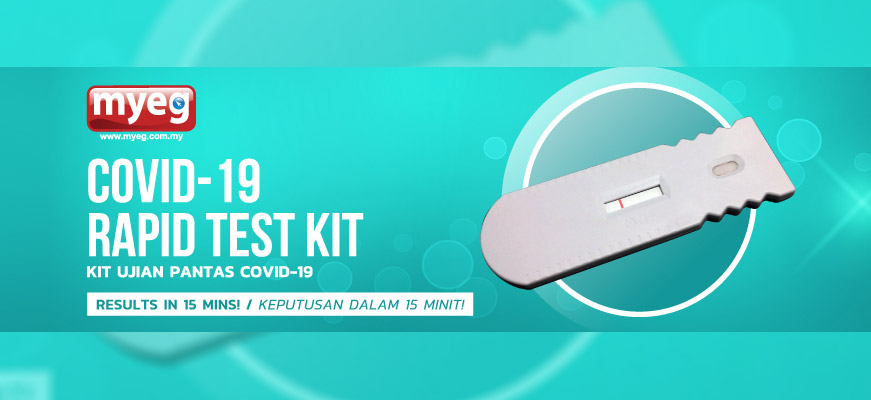 [ UPDATE 24/3/2020 21:15 ] MDA has clarified that MyEG is not given permission to advertise, distribute or sell COVID-19 testing kits. More details here.
====
MyEG has had a tough time with their COVID-19 "rapid test kits." At first, the health ministry called the kits fake and later on retracted their Facebook post. MyEG has stood by their claim that the test kits, in fact, do work. While they are still waiting for approval from the MOH, MyEG claims that their test kits have received the green light by the US FDA (Food and Drug Administration).
According to MyEG, the test kits which were developed by a reputable Chinese Biomedical company has been granted authorisation by the US FDA for emergency use. They shared, in a press release issued to us, that the kits have fulfilled regulatory requirements which will allow it to go on sale in the United States very soon. They have provided a link to the FDA policy which is essentially a guide to provide a policy to help the acceleration of COVID-19 diagnostic tests developed by laboratories and manufacturers during a public health emergency.
MyEG also claims that the test kits also received compliance from the CE Europe (Conformitè Europëenne) which certifies that it complies with the European health, safety and environmental protection standards.
The COVID-19 rapid test kits are now available on MyEG's website. The regular test kit costs RM99 per unit and they come in a pack of 10 units (RM990). MyEG has also introduced an advanced kit that costs RM149 per unit which is sold for RM745 in a pack of 5.
The regular test kit tests IgM (the largest antibody) whereas the upgraded kit tests for both IgM and IgG (most common antibody). These antibodies are produced within 3-7 days of infection. It takes around two weeks for the kits to be delivered and the total amount for the regular kits (with 10 units) plus SST and delivery fee is RM996.36 while the advanced testing kit costs RM751.36 all-in for a pack of 5.
At the moment, the rapid testing kits can only be pre-ordered by those in West Malaysia and the pre-order payments are also fully refundable. Do note that the test kits have yet to receive approval from the MOH.
The testing kit claims to detect the virus by using blood samples obtained from finger-pricking. It is designed to detect the presence of COVID-19 IgM and IgG antibodies which are produced within 3-7 days of infection. MyEG claims that their test kits will get you results in as soon as 15 minutes.
Extensive testing can be an incredible thing right now as it may the best option in beating the pandemic, aside from social distancing. South Korea has the capacity to test around 20,000 people a day and according to Aljazeera, they have one of the lowest death rates compared to the rest of the world. Currently, there are over 1,500 cases in Malaysia and 15 deaths have been recorded so far.
Related Reading