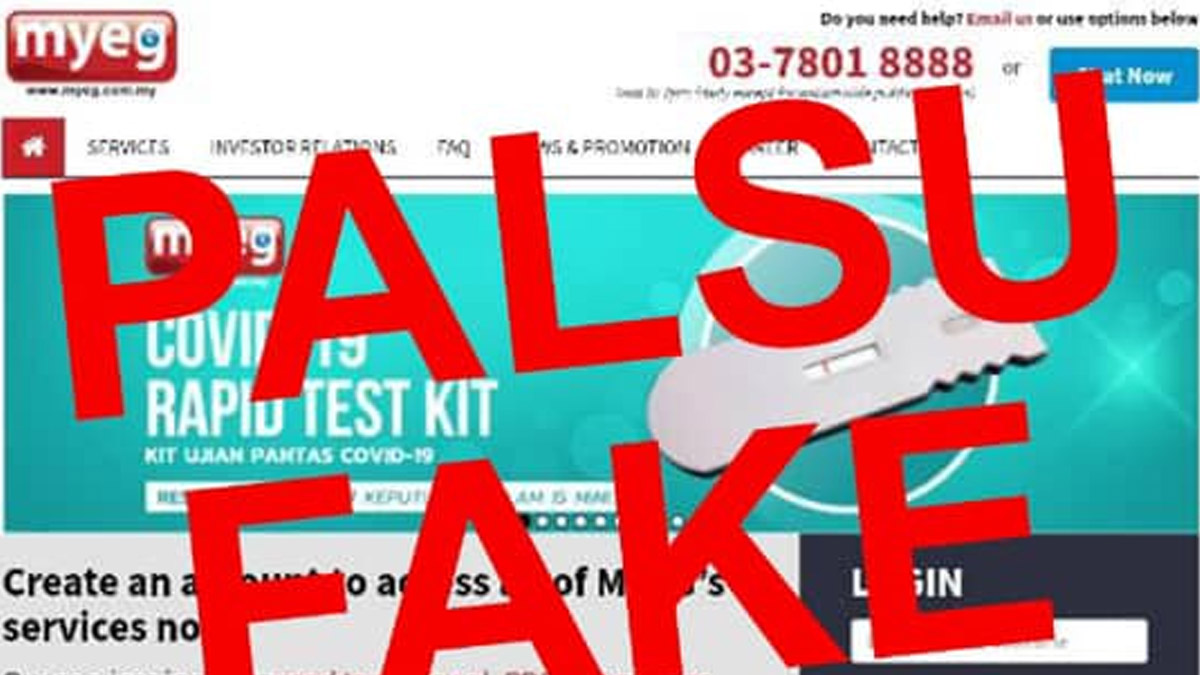 [ UPDATE 20/3/2020 19:00 ] MOH has retracted its Facebook post which alleged that MyEG's testing kit as fake news. More details here.
=======
The COVID-19 outbreak has led to Malaysia being put under a movement control order, with the numbers affected by the infection growing drastically in recent times. For those that need to get tested for the infection, there is a designated list of public hospitals in Malaysia, while there are also 11 private providers of tests at home.
But there is also a "rapid testing kit" that promises quicker results than all of the above: MyEG's COVID-19 testing solution. The kits are being priced at RM99 each, and will apparently detect COVID-19 IgM and IgG antibodies from within 3–7 days of the infection. MyEG also claims that results will be produced on-site within 30 minutes—but the kit is still pending approval from the health authorities.
Fake?
The Ministry of Health recently posted a photo on its official Facebook page: a screenshot of MyEG's home page featuring their COVID-19 test kit, with big, red lettering plastered over: PALSU/FAKE.
The image doesn't really explain why MyEG's kit is fake, or what about it is. The accompanying caption doesn't reveal much either.
Ini adalah berita palsu! Jangan kongsi atau tularkan berita palsu ini!
Which brings up a number of questions. Why would MyEG, a company that has provided government e-services for a number of years now, be selling something that is fake? By fake, do they mean that the test does not work? Or that it does not exist? Or that it has not been approved?
Regardless, it's worth noting that if MyEG's claims are true, the upsides of their test are huge. Faster result times mean faster processing of patients, and a larger capacity to treat the ill. MyEG also says that the kit has been approved by health authorities in China, where the situation is slowing down. The test, in any case, isn't available just yet—only pre-orders are available.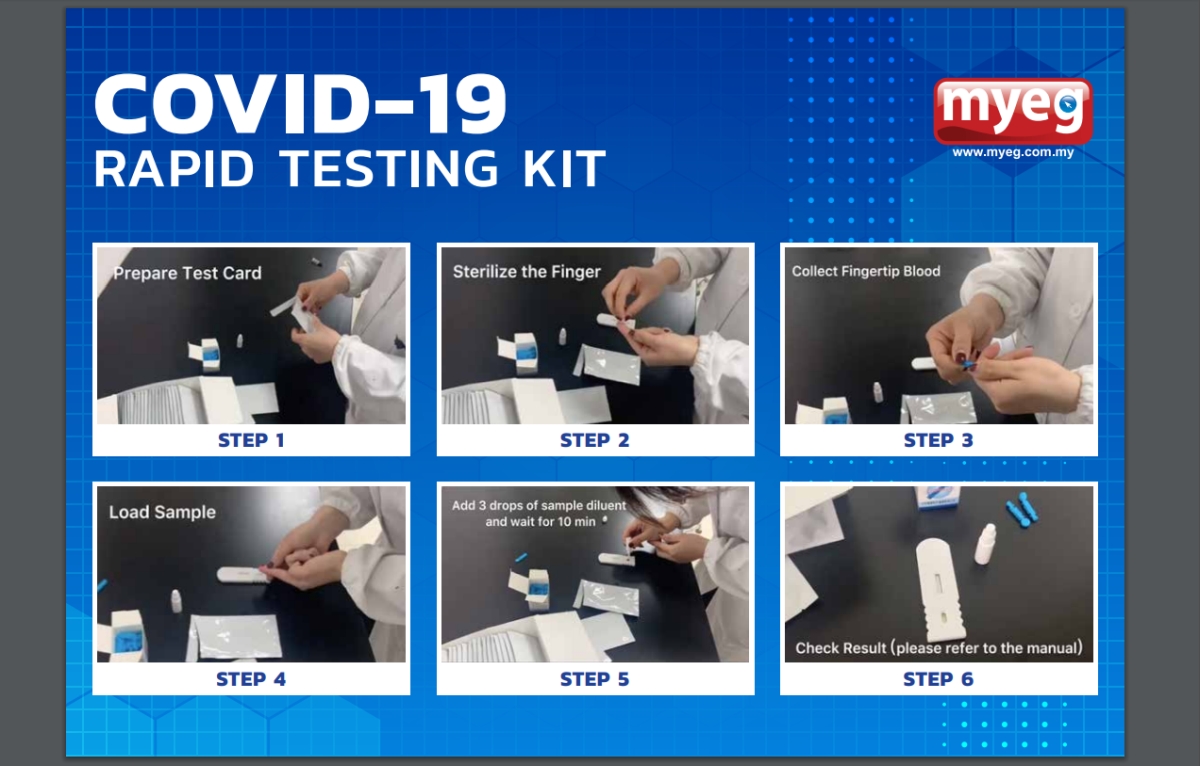 MyEG insists that their testing kit isn't fake
We've reached out to MyEG and the MOH for further comment and clarification on the issue.
MyEG's statement is as follows:
MYEG wishes to reiterate that, as announced previously, it is awaiting approval from local authorities for the COVID-19 rapid test kit. It is still pending certification from the Ministry of Health at this point in time.

With the requisite documents including regulatory filings, test reports and compliance certificates in place, the test kits have been cleared by health authorities in China and Europe, where they are already being widely used. Due to the pandemic emergency, most countries accept the Declaration of Conformity, with clinic trial report and all relevant supporting documents. As such, MYEG is working in parallel to accept pre-orders (which are fully refundable) in order to secure availability from our partner, a Chinese biomedical firm so that we will have sufficient supplies once certification is received. If for any reason this is not received, all pre-orders are fully refundable.

Due to the simplicity of use for the testing kit, MYEG believes that it is an accessible option to increase testing amongst Malaysians to help assist in early detection and further prevent the spread of the virus. It will also help give Malaysians some peace of mind given its relative ease of use.
MyEG also emphasises that the test kit has been pending approval from the relevant authorities, including the Ministry of Health.
This story is developing.
Related reading