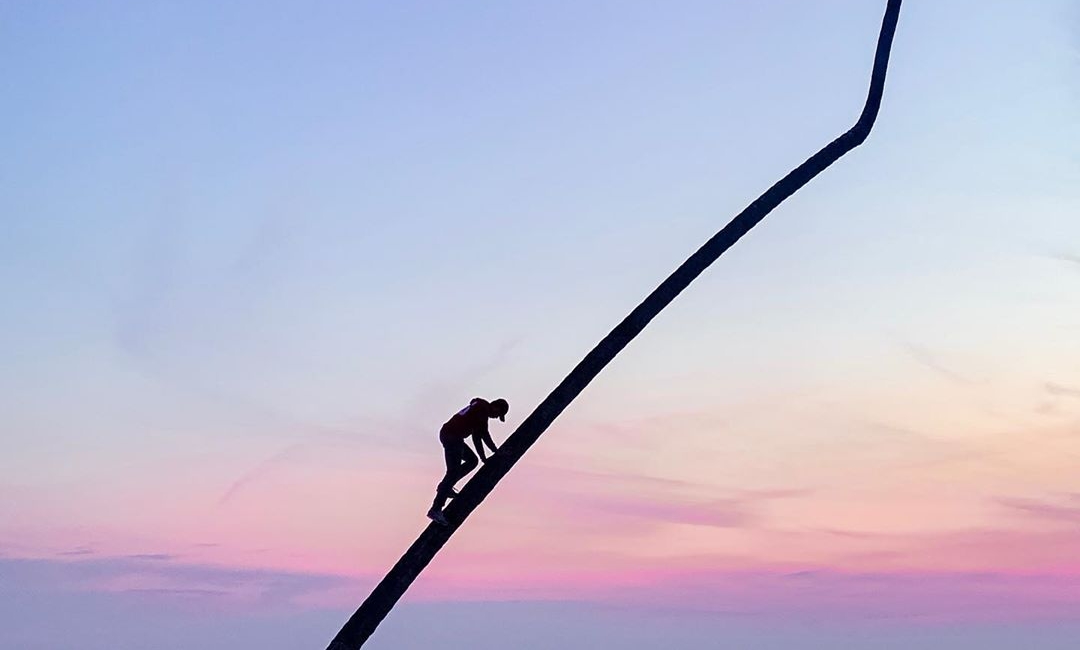 With the current Visit Malaysia 2020 tourism campaign, it is great to see the beauty of Malaysia being showcased on the global stage. After featuring the serenity of Perlis' countryside, Apple has just shared another #ShotOniPhone image by a Malaysian on its Instagram account.
This time it is a picture of a man climbing a tall coconut tree on a beach at Rusila, Marang, Terengganu. Apple had posted the image on its Instagram account yesterday with the caption "Right place. Right time."
The man behind the image is Azmeer Iskandar and he shot it on his iPhone XR. It was first posted on his Instagram account on 28th August 2019. According to The Star, Azmeer is a Terengganu-based policeman from Kuala Lumpur and he has spent eight years in the east coast state.
He told the paper that he was surprised to see his photo being shared by Apple and the photo has already gained more than 400,000 likes. Azmeer shared that the beach was just 10 minutes away from where he lived and he believes this is the first time Terengganu is featured on Apple's Instagram page which currently has more than 21 million followers.
Although iPhone XR is the budget offering of the iPhone 2018 series, it is still a very capable imaging device. Despite having a lower resolution screen, it uses the same 12MP f/1.8 main camera with optical image stabilisation and the same Apple A12 Bionic chip as the iPhone XS. According to Counterpoint Research, the iPhone XR is the best selling smartphone in Q3 2019 globally.
The iPhone XR is now officially priced from RM2,899 for the 64GB model. During the last 12.12 online sales, the device was offered from as low as RM2,299.
You can check out and follow Azmeer's Instagram here.
Related reading