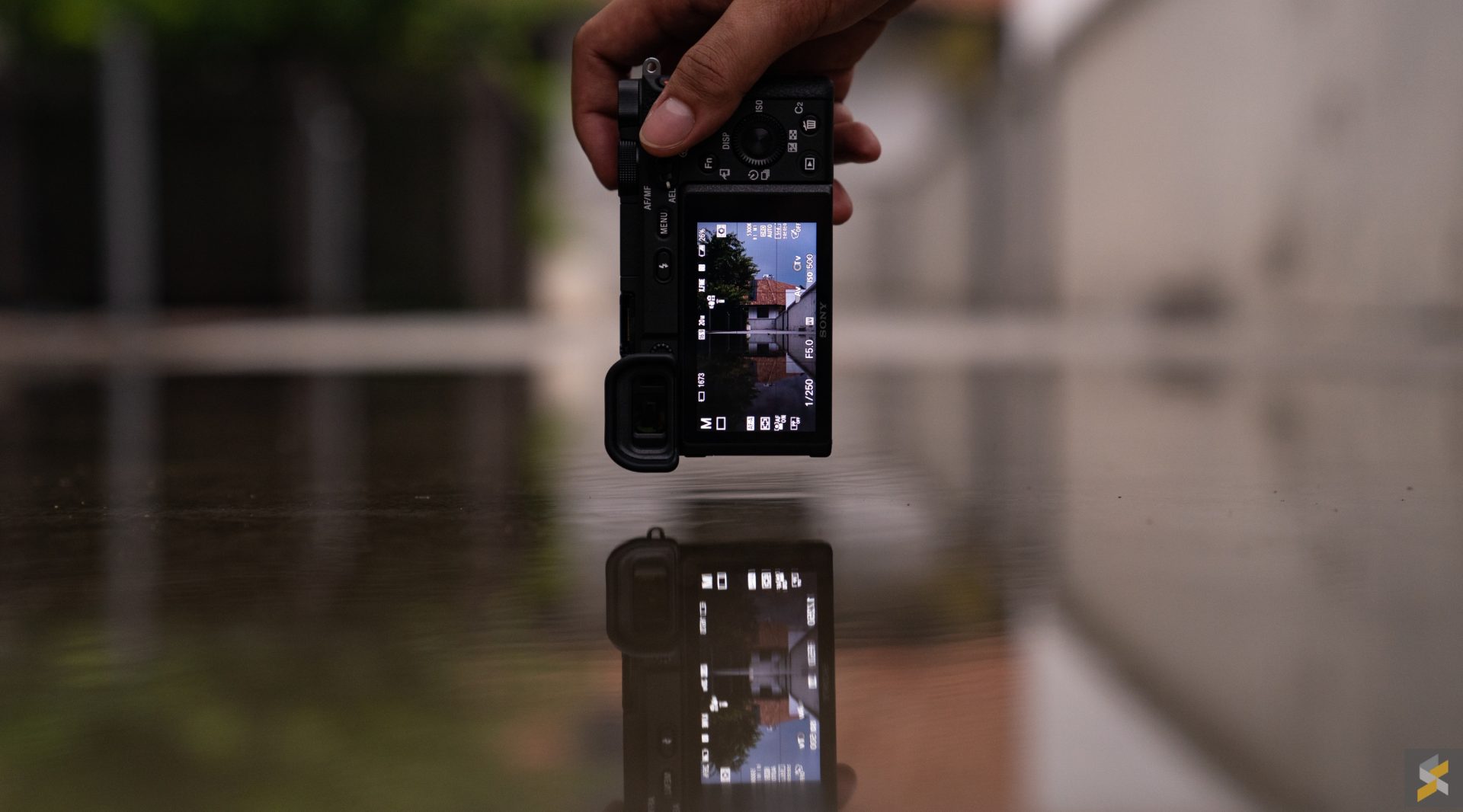 When you think of a mirrorless camera that's great at both photography and videography, odds are, you're thinking of this one brand. The brand with four letters in its name, hails from the land of the rising sun, and has built up such an incredible reputation for itself in this space.
Sony.
Just look at some of your favourite YouTubers. If they're using a mirrorless system, they're probably on Sony. I mean, even we shoot, almost exclusively on Sony A7 IIIs. Their quality, and versatility, is just unarguable, and I have a lot of respect for these cameras.
But for me personally, I've never been enamoured with Sony's shooters. And that's because for me Sony's cameras, while amazing at what they do, lack something I look for in every camera I buy — they lack a soul. I know, it sounds ridiculous, but this intangible feeling I get is very important in determining whether I'd buy something with my own money or not. That's why I own a Fujifilm X-T20.
It just speaks to me in a way no Sony — no other digital camera, in fact — had before. Maybe it has something to do with its retro good looks, or maybe it's that incredibly well-built body, or perhaps it's the way the images look and how you shoot with it. I can't really explain it, but to me my T20 has a soul. And at the time, that's all that mattered to me.
That was, until I used the Sony A6400.
Now, this isn't just your regular vlogger review of the Sony A6400. I'm not a vlogger, which means I'm already out of Sony's target demographic for this camera. I mean, I tried to vlog for the purpose of this review, but that really didn't turn out too well. Instead, this is going to be a review of the A6400 from the perspective of someone like me. You see, while I'm not a vlogger, I do film myself a lot when I make videos like these.
And when I have to cover events like Computex, I usually fly solo so I need a camera that's portable, I need a camera that's versatile, functional and capable. And Sony's new A6400 checks a surprising number of boxes.
Let's start with its body
What Sony has done with the tiny A6400's body is nothing short of amazing. Sure, it doesn't deviate a whole lot from their other APS-C cameras, but when you actually use it you kind of realise that they really didn't have to. For example, if I were to compare it to my X-T20, the Sony A6400 has a smaller footprint — and because it lacks the SLR styled viewfinder — it's also a lot easier to pack.
But, the important thing here is that Sony hasn't sacrificed the camera's ergonomics despite its tiny body. Unlike the Fujifilm, the A6400 has a nice chunky grip that's comfortable and substantial enough that it doesn't feel like the camera will slip out of your hands. And, everything you need to control the camera is right there so you can reach basically everything without needing to shift your grip too much.
If I had one gripe, it would be that the A6400 lacks a remappable front control dial, so you're forced to use the control wheel at the back alongside the top control dial, which isn't the most comfortable thing.
The flip-up screen is a great addition
That said, I do like the new flip-up touchscreen on the A6400. Yes, I would have preferred a fully articulating display instead, but the flip up screen doesn't affect me as much as it would affect a vlogger. This is because I don't usually mount shotgun mics onto the hot shoe. I often use a wireless lavalier system that I can just clip onto the camera strap, so it doesn't block the screen.
I do, however, wish that Sony would allow us to do more with the touchscreen besides just adjusting the focus point. On my Fujifilm, I can actually swipe through the gallery and pinch to zoom like a smartphone, which is pretty useful. But, again, this is a pretty minor gripe so I won't give Sony a hard time for this, especially since they've built in so many other useful features.
I mean the A6400 has a 3.5mm mic jack, a micro HDMI port and a micro USB port that you can use to charge the camera while you're shooting on it — something I wished my X-T20 could do. Because of this I didn't mind only having one battery in my review unit because I could shoot with it tethered to my powerbank the entire day.
One other nice touch I appreciated with the A6400 was that I could still access the battery and SD card even with a quick release plate attached. You have no idea how I have missed this from my X-T20.
Sony also removed the recording limit on 4K video so you're not limited to just 30 minutes per shot like the A7 III. I also didn't run into any overheating issues, which was surprising considering my hot experience with the a6500.
Good image, great auto-focusing
Do I really need to go in-depth when it comes to image quality? It's a new Sony APS-C camera, so it's great. If you want to see the stuff we shot, you can check out any of my Computex videos because those were shot entirely on the A6400. I will say that for my event coverage workflow, I don't shoot in S-Log or HLG or even Cine4, because I have a very short turnaround time. So, for the most part, I shoot without any picture profile so that there isn't much to tweak in post.
Oh! One of my favourite things to do on the A6400 is bounce the built-in flash. On this tiny camera, you can actually tilt the flash up the way you would a speedlite, and bounce light off flat surfaces for surprisingly well-lit images in low-light. Here's an example of firing directly and bouncing the light off a ceiling.
If you really need the details on how the A6400's footage grades, there are already dozens of videos out there by people who are much better at it than we are, so you can check those out instead. I do, however, have a couple of sample photos to share with you. If you want more, you can check out my Computex coverage (ZenBook Pro Duo, ZenFone 6) and my recent Redmi K20 Pro first impressions. All of those are jpegs from the A6400 with very minor tweaking in Lightroom.
I was also very impressed with the A6400's autofocus performance. The way the camera is able to track a person, seamlessly switching between eye AF and face AF was nothing short of incredible. However, if you do set the AF drive and sensitivity too high, it can get a little jittery.
Unfortunately, the 16-50mm kit is atrocious
However, my one consistent problem with the A6400 is that atrocious kit lens it comes with. My review unit only came with the 16-50mm OSS PZ kit lens and let me just say that my copy of that lens was awful. It made me really appreciate how good the XF 18-55mm kit that comes with my Fujifilm X-T20.
Once I slapped on our 24-70mm G Master lens however, the change in image quality was drastic to say the least. Here's a quick comparison shot with the same settings just to illustrate my point.
So, if you plan on getting the A6400, I'd avoid getting the standard kit bundle if you can afford it. I've read that there is a lot of variance in the quality of that 16-50mm kit, so you could take your chances, but I definitely wouldn't.
What we have here then is an incredibly capable camera in an incredibly compact body. In some ways, it's even more practical than some of its full-frame siblings, but I have to say that in many ways, it also comes with a lot of what I didn't like about Sony's cameras
Sometimes, it's too Sony
For starters, that body — even though it's so compact and comfortable to hold — feels really cheap in the hand. I don't actually think it's built poorly because it feels very robust, it just doesn't feel expensive the way my X-T20 does.
I am also disappointed by the lack of in-body image stabilisation. I get it, if you put that in this camera, nobody would buy the a6500, but come on, you had the chance to make the PERFECT run-and-gun camera here. But you blew it.
Then, we've got the super convoluted menu system. My gosh, Sony, what were you thinking? As someone who's new to your cameras, you make it really hard for me to find ANYTHING in the labyrinth you call a menu. Honestly, I wish I could bring a ball of yarn with me but I doubt that'll help much either.
I will give you credit for the excellent graphical custom button mapping feature, but everything else is just like finding a haystack in a coal mine. But, I think in the grand scheme of things, the stuff that they get right far outweighs the stuff they get wrong.
It's almost too good to give up
Sure, the menu system is convoluted, but if you spend enough time using it, you'll eventually figure it out. And yes, the lack of IBIS is annoying, but you can always use a lens with optical steadyshot, or stick it on a tripod. Or just learn to hold it steady.
These are problems you can overcome, and if you learn to do that like I did, what you end up with is just such a complete camera experience.
Plus, you can get a full kit plus freebies for under RM5,000, which is about the same price you'd pay for a Mark 6 RX100. Then, if you need more glass you can pull from the wealth of Sony, Samyang, or 7artisans glass — among others. Or, you don't mind picking up an adapter, Sony's E-Mount is one of the most adaptable mounts in the camera market.
Yes, I know I started this review out complaining about the fact that this incredible camera lacked some intangible thing I likened to a camera's soul. But, after using it for the past week, and enjoying all of the practicality, versatility and just the raw capabilities of this tiny camera, well, it made me realise something.
I only ever use my digital camera for work these days. And for a device like that, does it really need to have a soul? Is it worth giving up all that's great with the Sony A6400? I think my answer is no, because if I really wanted to feel that connection with photography, then I'd just get something like a Yashica Electro 35 GT film camera…which I did, for just RM200.
You see, while my Fujifilm X-T20 — and all the soul it comes with — is at most an homage to analogue days of film photography, actually shooting film will give you an experience like no other. So you win, once again, Sony. You've made me want one of your cameras — and I never thought I'd admit that this publicly.
Product photography by Zachary Yoong on the Sony A7 III.